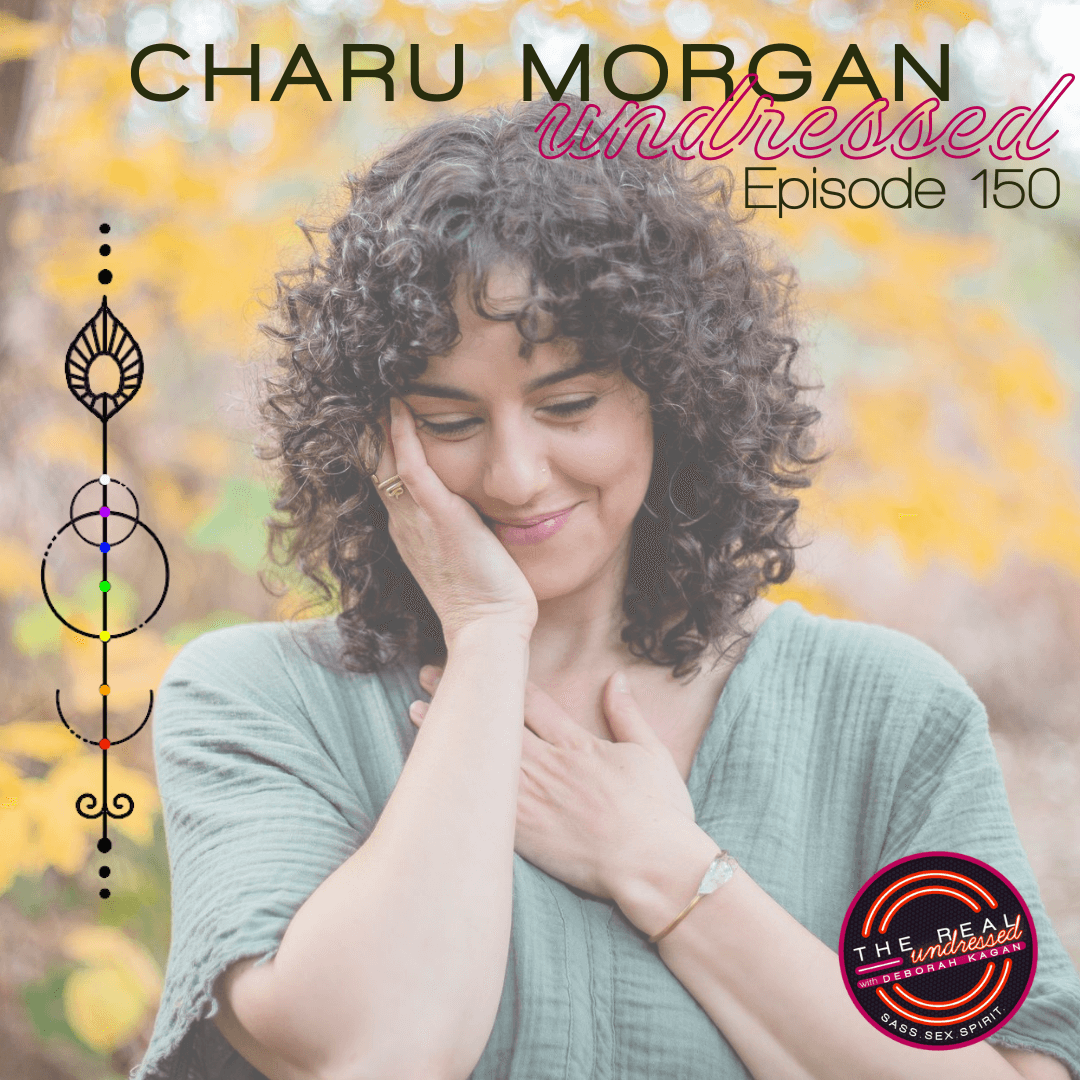 Charu Morgan has dedicated her life to living in truth and love and supporting others to do the same. She founded Embody Tantra over 18 years ago to invite both individuals and couples to awaken the power and wisdom of their bodies as a tool for personal evolution.
She has been featured in Elle Magazine, LA Weekly, Whole Life Times and appeared on TV in: The Doctors, Rich Kids of Beverly Hills, Spouse House and more.
She has supported thousands of people with her down-to-earth approach through events as well as private coaching and home-study courses, making it easy and safe to explore the relationship between sex and spirit.
In this episode we speak about everything from:
~ how to begin exploring a Tantric Sacred Sexuality path (and what signs to look out for in your current intimate life)
~ what traditional Tantra is (it's not what you might think)
~ the spiritual benefits of Neo Tantra
~ how to create your personal playground within your sex life
~ exploring and expanding your capacity for pleasure (and how most people are afraid of this)
~ the key required for deep intimacy
~ taking the pressure off your journey to sacred sexuality
~ the sneaky ways fear creeps in and what to look out for
~ and much more!
Connect with Charu Morgan
Website |  http://www.EmbodyTantra.com
Instagram | https://www.instagram.com/embodytantra/
*****
FREE GUIDED BREATH TECHNIQUE
Turn your fear into Faith.
Your Stress into Serenity.
Your Anxiety into Assurance.
Your Misfortune into Mojo.
https://www.therealundressed.com/breathe
*****
Connect with Deborah
Website | https://therealundressed.com/
Instagram | https://www.instagram.com/therealundressed/
https://www.instagram.com/deborahkagan/
Facebook | https://www.facebook.com/mojorecoveryspecialist/
Subscribe to The Real Undressed Podcast
iTunes | https://podcasts.apple.com/us/podcast/the-real-undressed-with-deborah-kagan/id1494643770
Spotify | https://open.spotify.com/show/1eOQaw6kryBsXo7Jb6qEnv
Please remember to:
the podcast. I read every single one and your feedback is valuable.