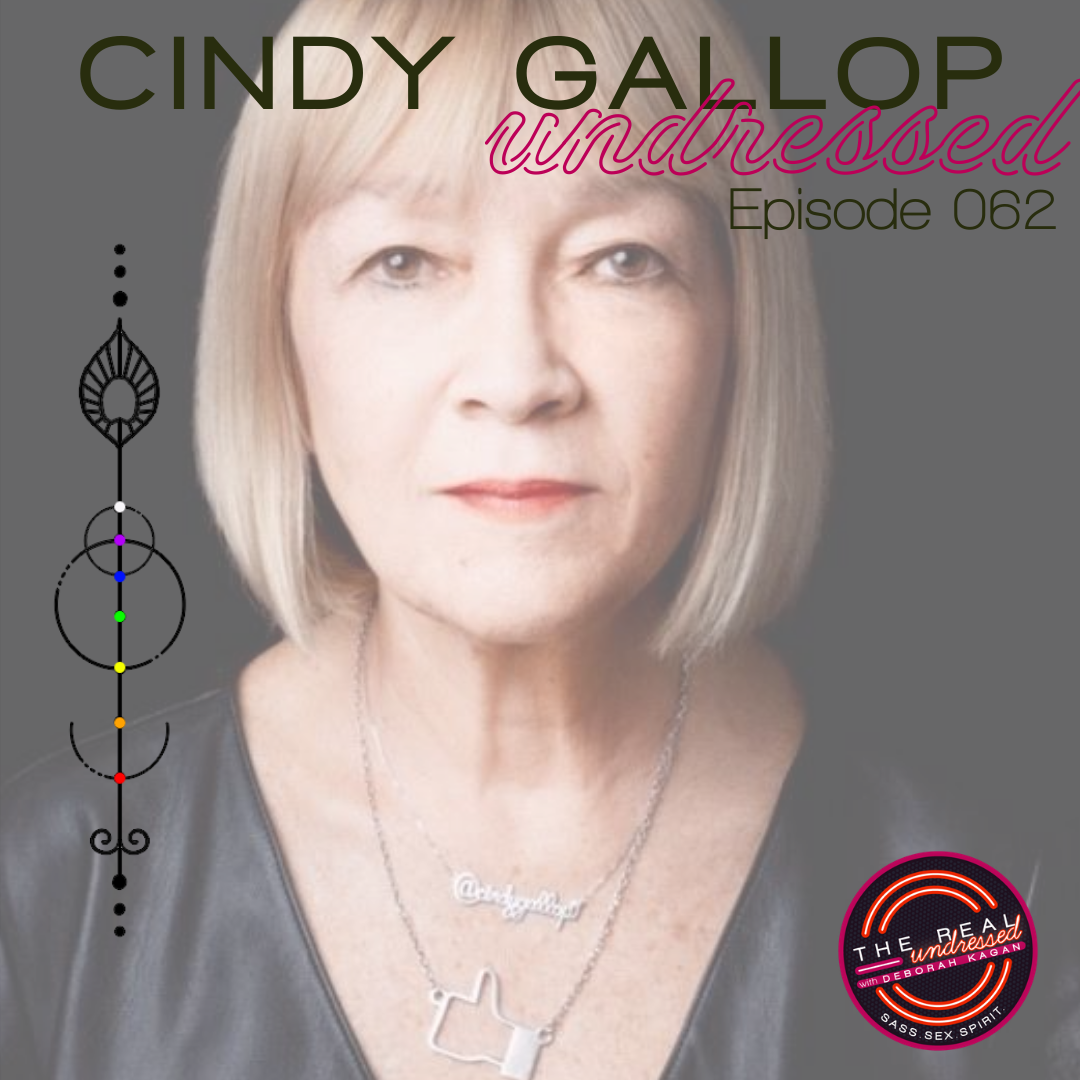 Cindy Gallop is the founder and CEO of http://www.makelovenotporn.com,  launched at TED 2009 – 'Pro-sex. Pro-porn. Pro-knowing the difference'. In 2013 she turned MakeLoveNotPorn into the world's first user-generated, human-curated social sex videosharing platform https://www.makelovenotporn.tv/  socializing and normalizing sex in order to make it easier to talk about, to promote consent, communication, good sexual values and good sexual behavior. MakeLoveNotPorn is spearheading the Social Sex Revolution https://socialsexrevolution.com/ (the revolutionary part isn't the sex, but the social).  Given the challenges Cindy has faced finding investors, she is raising the world's first dedicated sextech fund http://www.alltheskyholdings.com/ . She speaks at conferences globally and consults, describing her approach as 'I like to blow shit up. I am the Michael Bay of business.'
In this episode we speak about everything from:
~ Cindy's mission to take the shame and guilt out of sex
~ the reason we don't have honest conversations about sex
~ what 'social sex' is and how it can shift your philosophy of intimacy
~ knowing your sexual values (and how you probably never thought about this before!)
~ the key benefits to having AND viewing real world sex
~ what porn actually is and why it's important to understand this genre better than you do right now
~ the four micro-changes every woman can make to change the porn industry for the better
~ the surprising suggestion to transform your sex life with a long term partner when things have gone bland.
~ can porn actually be addicting and the surprising answer
~ why there is so much sexual shame
~ and much more!
Connect with Cindy Gallop
Website |    https://makelovenotporn.tv/
Instagram | https://www.instagram.com/cindygallop/
https://www.instagram.com/makelovenotporn/
Facebook |  https://www.facebook.com/cindy.gallop
LinkedIn |     https://www.linkedin.com/in/cindygallop/
*****
JOIN US: ROCK YOUR MOJO LIVE! ONLINE
OCT 2 -4, 2020
The Transformational ONLINE Event for Entrepreneurs, Small Business Owners, Consultants, Creatives and the Career Oriented
Check out all the details and reserve your special ticket here:
http://www.rockyourmojolive.com
*limited tickets available
*****
Connect with Deborah
Website | https://therealundressed.com/
Instagram | https://www.instagram.com/therealundressed/
https://www.instagram.com/deborahkagan/
Facebook | https://www.facebook.com/mojorecoveryspecialist/
Subscribe to The Real Undressed Podcast
iTunes | https://podcasts.apple.com/us/podcast/the-real-undressed-with-deborah-kagan/id1494643770
Spotify | https://open.spotify.com/show/1eOQaw6kryBsXo7Jb6qEnv
Please remember to:
the podcast. I read every single one and your feedback is valuable.