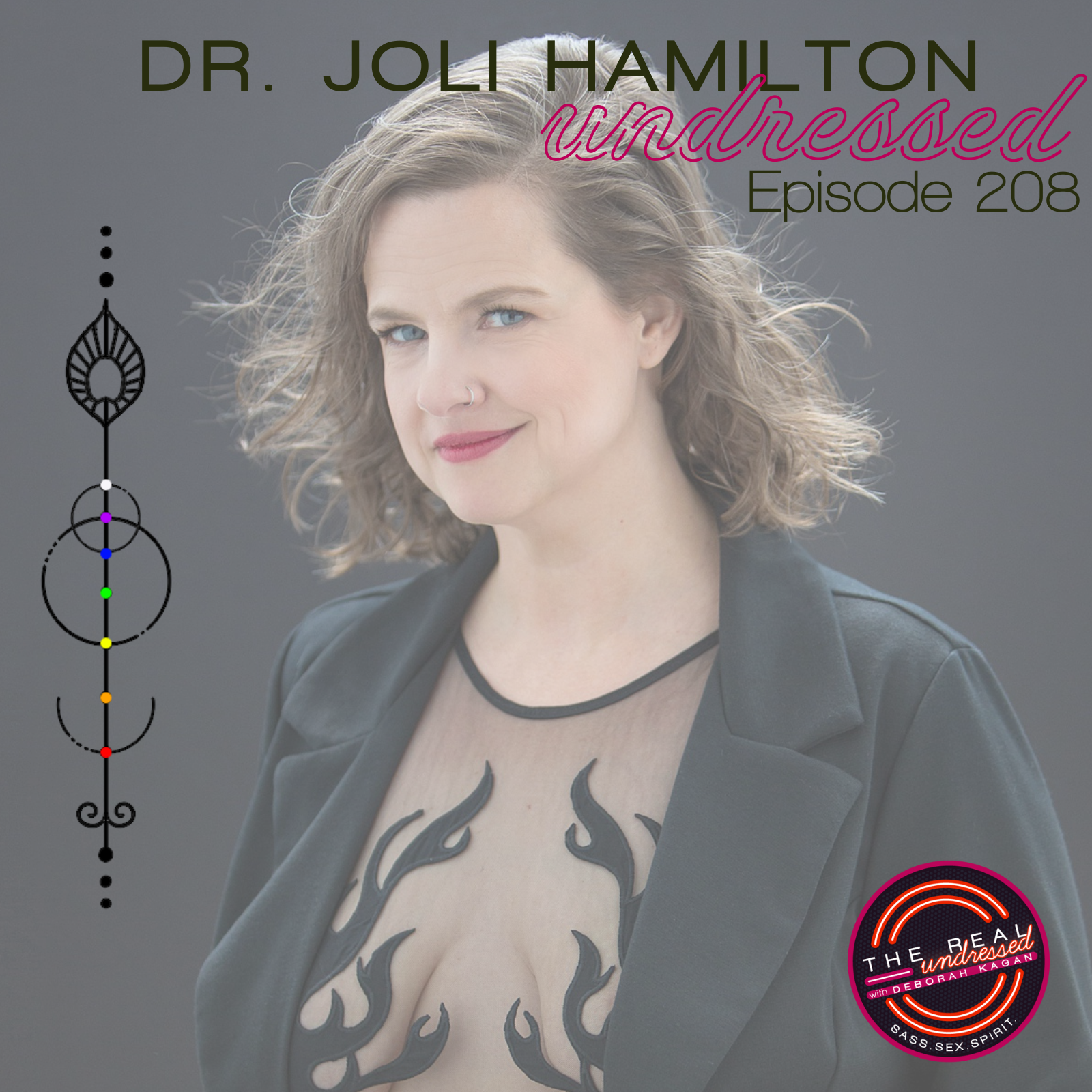 Dr. Joli Hamilton is the relationship coach for couples who color outside the lines. She is a research psychologist, TEDx speaker, and AASECT certified sex educator. Joli's also the author of the best-selling book Project Relationship: The Entrepreneur's Action Plan for Passionate, Sustainable Love and host of the Project Relationship podcast. She has spent the past two decades studying and reimagining what love can be if we open our imaginations to possibility. Joli helps people create partnerships that are custom-built for their authentic selves, no more shrinking, pretending, or hiding required.
In this episode we speak about everything from: 
~ the pros and cons of ethical non monogamy 
~ what the real components of jealousy are 
~ the questions you MUST ask before considering an alternative relationship 
~ what our behavior patterns have to do with creating a successful relationship 
~ polyamory and it's affects on culture and society 
~ the benefits of multi parent households 
~ the difference between privacy and secrecy (and how it affects your personal power) 
~ the specific type of slut shaming that gets in the way of pleasure and orgasm 
~ and much more! 
Connect with Dr. Joli Hamilton 
Website |  https://www.jolihamilton.com/  
Grab her top 5 Relationship Guides here
Instagram |  https://www.instagram.com/drjoli_hamilton/
Podcast |  http://bit.ly/ProjRelPodcast 
*****
MENTORING + FREE MOJO CHECK LIST  
Burnt out and Stressed?
Disconnected from your body?
Lost your enthusiasm for life?
Craving confidence + feminine radiance?
You need to talk with me ASAP.
You are being gifted with an opportunity to have a complimentary Mojo Mentoring session with me*. And yes, we can uncover what's in the way and ignite your mojo…PLUS, as soon as you book your call, you receive a FREE Mojo Check List to get your engines revved right away.
Click the link and reserve your spot now:
https://mojo.deborah-kagan.com/mentoring 
* a limited number of sessions are available
***** 
Connect with Deborah 
Website | https://therealundressed.com/ 
Instagram | https://www.instagram.com/therealundressed/  
  https://www.instagram.com/deborahkagan/
Facebook | https://www.facebook.com/mojorecoveryspecialist/  
Subscribe to The Real Undressed Podcast 
iTunes | https://podcasts.apple.com/us/podcast/the-real-undressed-with-deborah-kagan/id1494643770 
Spotify | https://open.spotify.com/show/1eOQaw6kryBsXo7Jb6qEnv  
Please remember to: 
the podcast. I read every single one and your feedback is valuable.