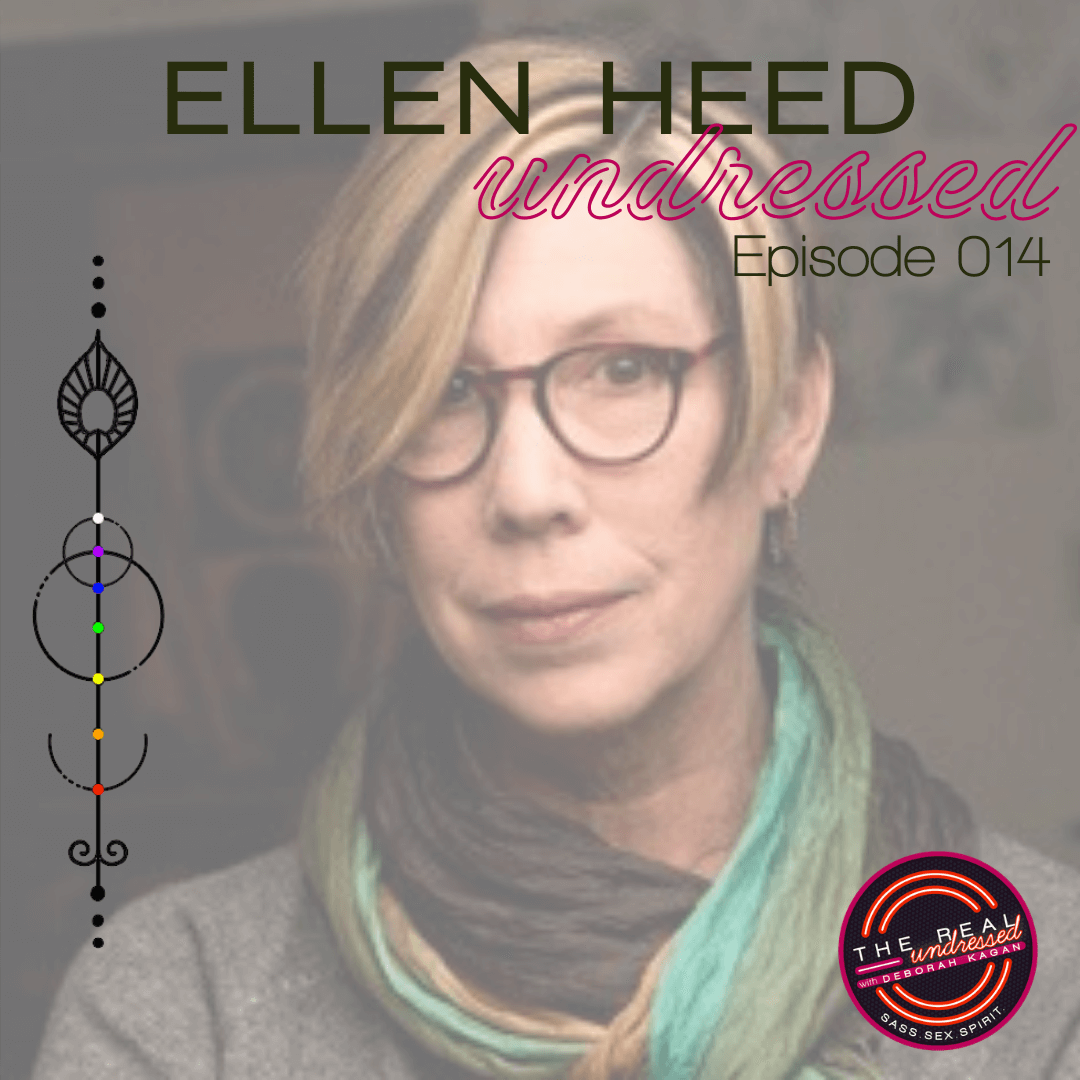 Ellen Heed, Ph.D., is a somatic educator + sexological bodyworker providing a deep dive into the diversity of human experience, lived in-body. She comes by her fascination with embodiment honestly. After dancing from ages three to thirty, she dove headlong into yoga and bodywork as her personal practice where she also taught anatomy & physiology. She specializes in scar tissue remediation for genito-pelvic injuries for postpartum people. After teaching aspiring somatic practitioners worldwide, her inclusive and idiosyncratic curriculum is close to being ready for online learning.
In this episode we speak about everything from:
~ genital mapping and why it's important
~ what sexological bodywork is
~ all things pelvic floor (and there's A LOT to know)
~ the arousal trajectory
~ somatic psychology and body connection
~ pleasure and the varying levels of it
~ consent and the questions to ask any intimate partner
~ 'the post game show' and how it can enhance your intimacy (emotional and physical)
~ and the surprising difference between orgasm and climax
Connect with Ellen Heed
Website |    https://ellenheed.com/
https://www.scartissueremediation.com/
Facebook | https://www.facebook.com/ScarTissueRemediation/
*****
JOIN US at ROCK YOUR MOJO LIVE! in APRIL 2020
As a podcast listener, you get 50% off the ticket.
But ONLY this month.
Check out all the details and reserve your special ticket here:
http://www.rockyourmojolive.com
*****
Connect with Deborah
Website | https://therealundressed.com/
Instagram | https://www.instagram.com/therealundressed/
https://www.instagram.com/deborahkagan/
Facebook | https://www.facebook.com/mojorecoveryspecialist/
Subscribe to The Real Undressed Podcast
iTunes | https://podcasts.apple.com/us/podcast/the-real-undressed-with-deborah-kagan/id1494643770
Spotify | https://open.spotify.com/show/1eOQaw6kryBsXo7Jb6qEnv
Please remember to:
the podcast. I read every single one and your feedback is valuable.
Additional Resources
Dr. Betty Martin + The Wheel of Consent | https://bettymartin.org/videos/