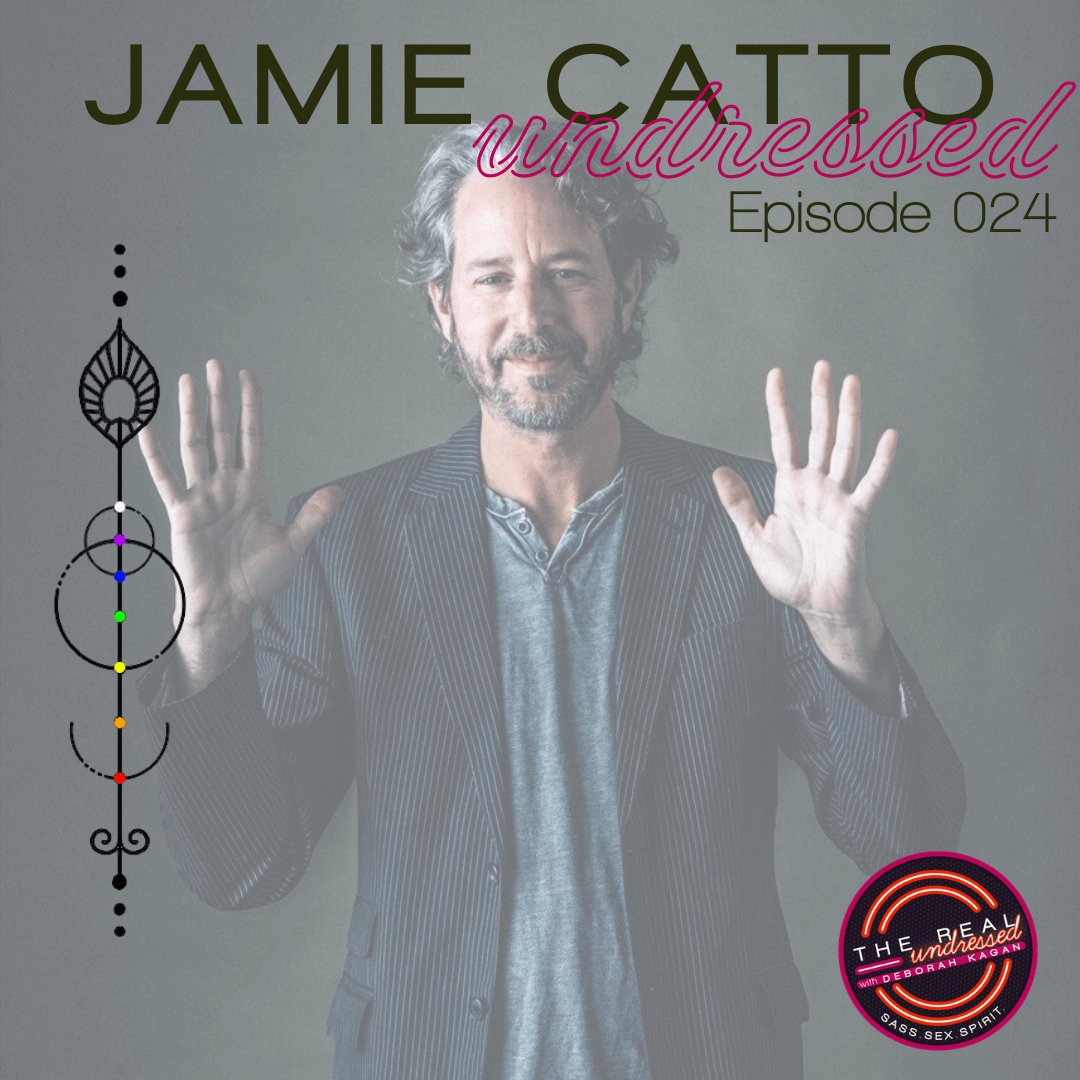 Jamie Catto is a founder member of UK supergroup FAITHLESS and Producer/Director of the doube-grammy nominated 1 Giant Leap films and albums. Now, Jamie's workshops and 1-1s provide a refreshing approach to inner work with the right dose of playfulness and serious stuff. He facilitates these professional, personal and creative breakthroughs by drawing from his own processes in ground-breaking film production, philosophy voyages and music career.
In this episode we speak about everything from:
~ shattering the masculine/feminine dynamic
~ the key to connecting with your Truth
~ his experiences with spiritual teacher, Ram Dass
~ the crucial reason we must laugh at ourselves
~ what actual self acceptance is and looks like
~ the most potent activism you can do (it's not what you think)
~ your shadow and its relevance to your life
~ the connection between your level of confidence and your sexual freedom
~ how to move through difficult times
~ the surprising way to relate to your partner in a relationship
Connect with Jamie Catto
Website |    https://www.jamiecatto.com/workshops
Instagram |   https://www.instagram.com/jamiecatto/
*****
JOIN US: ROCK YOUR MOJO LIVE! ONLINE – MAY 8 +9, 2020
The Transformational ONLINE Event for Entrepreneurs, Small Business Owners, Consultants, Creatives and the Career Oriented
Check out all the details and reserve your special ticket here:
http://www.rockyourmojolive.com
*limited tickets available
*****
FREE GUIDED BREATH TECHNIQUE
Turn your fear into Faith.
Your Stress into Serenity.
Your Anxiety into Assurance.
Your Misfortune into Mojo.
https://www.therealundressed.com/breathe
*****
Connect with Deborah
Website | https://therealundressed.com/
Instagram | https://www.instagram.com/therealundressed/
https://www.instagram.com/deborahkagan/
Facebook | https://www.facebook.com/mojorecoveryspecialist/
Subscribe to The Real Undressed Podcast
iTunes | https://podcasts.apple.com/us/podcast/the-real-undressed-with-deborah-kagan/id1494643770
Spotify | https://open.spotify.com/show/1eOQaw6kryBsXo7Jb6qEnv
Please remember to:
the podcast. I read every single one and your feedback is valuable.
Additional Resources:
If you have experienced sexual violence and are in need of crisis support, please call the RAINN Sexual Assault Hotline at 1-800-656-HOPE (4673)
For a list of resources and tools, visit National Sexual Violence Resource Center here: https://www.nsvrc.org/saam/resources