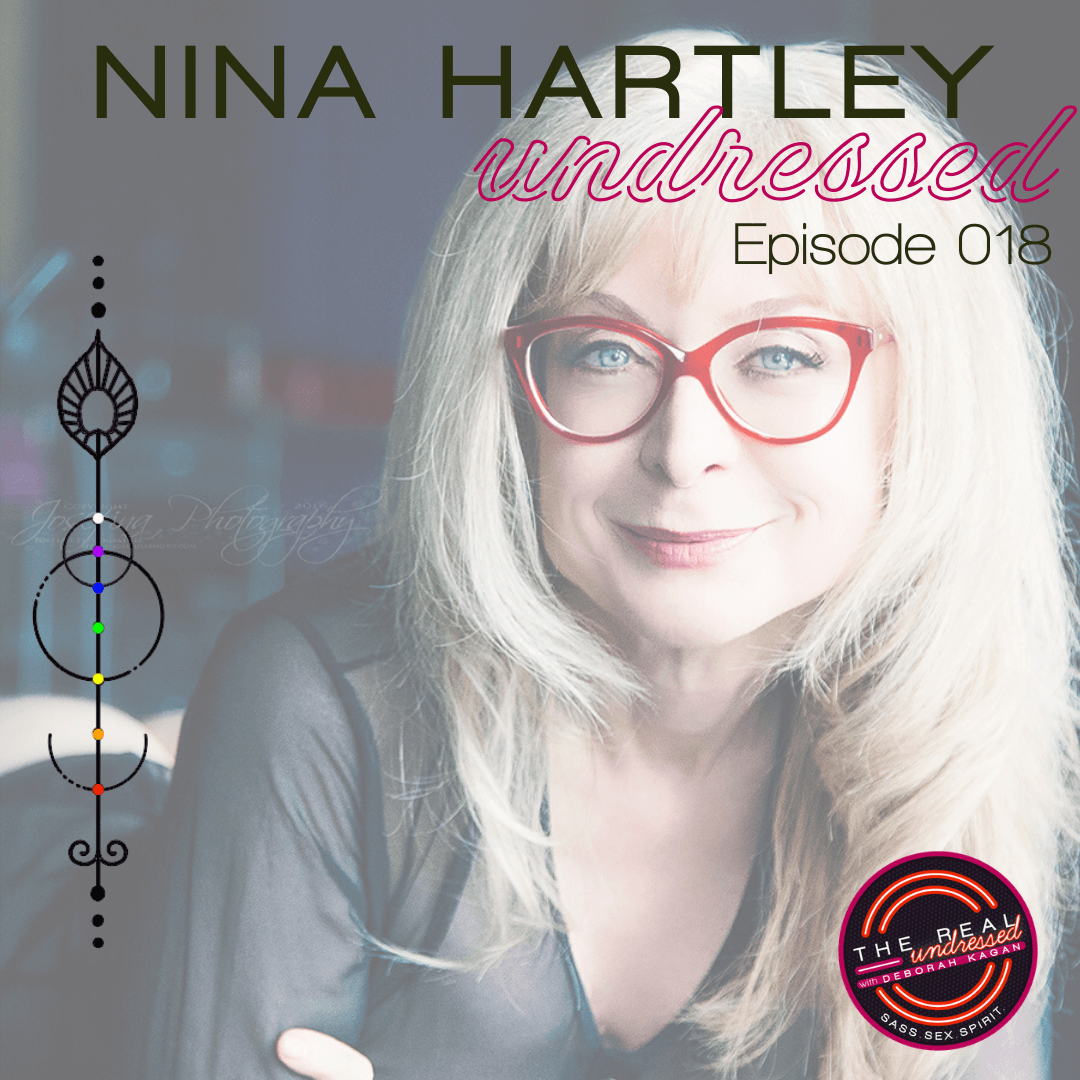 Nina Hartley, RN, started her award-winning career in adult entertainment on stage in 1982 and on screen in 1984. Her deep understanding of sexuality in all its manifestations comes from practice, not theory.
A pioneer of "feminist porn," her career spans the end of film to the Internet as the main avenue for accessing explicit material.  A fierce advocate for sexual freedom as a fundamental human right, Nina regularly speaks around the country, and the world, educating people on the importance of sexual sanity, literacy, pleasure, compassion and health.
Her book, "Nina Hartley's Guide to Total Sex" (Avery Press, 2006), is a companion to her 40-volume DVD sex-ed series from Adam & Eve (the "Nina Hartley Guides").
She lives in Los Angeles with her partner and three cats. She continues her advocacy for sexual wellness and sanity through her SFW site, nina.live.
In this episode we speak about everything from:
~ the practicality and the perils of body armouring
~ utilizing the energy of emotions
~ how we're cared for as babies can inform our comfort level (or lack thereof) with being touched as an adult
~ how pain needs compassion and the critical piece of this formula you may not realize
~ the historical perspective of how we became a 'sexually sick' culture
~ being able to sit with something uncomfortable and allowing it to shift
~ the thing that's even better than talk therapy and ultimately more empowering
~ the surprising skills Nina had that enhanced her success in the adult industry
~ being a pleasure doula
~ college students biggest concerns about sex
~ and much, much more
Connect with Nina Hartley
Website |    http://www.nina.live
 *****
JOIN US at ROCK YOUR MOJO LIVE! in APRIL 2020
As a podcast listener, you get 50% off the ticket.
But ONLY this month.
Check out all the details and reserve your special ticket here:
http://www.rockyourmojolive.com
*****
Connect with Deborah
Website | https://therealundressed.com/
Instagram | https://www.instagram.com/therealundressed/
https://www.instagram.com/deborahkagan/
Facebook | https://www.facebook.com/mojorecoveryspecialist/
Subscribe to The Real Undressed Podcast
iTunes | https://podcasts.apple.com/us/podcast/the-real-undressed-with-deborah-kagan/id1494643770
Spotify | https://open.spotify.com/show/1eOQaw6kryBsXo7Jb6qEnv
Please remember to:
the podcast. I read every single one and your feedback is valuable.
Additional Resources
Books |       Sex at Dawn by Christopher Ryan
Civilized to Death by Christopher Ryan
Sex for One by Betty Dodson
Orgasms for Two by Betty Dodson
The Sex and Pleasure Book: Good Vibrations Guide to  Great Sex For Everyone by Carol Queen and Shar Rednour