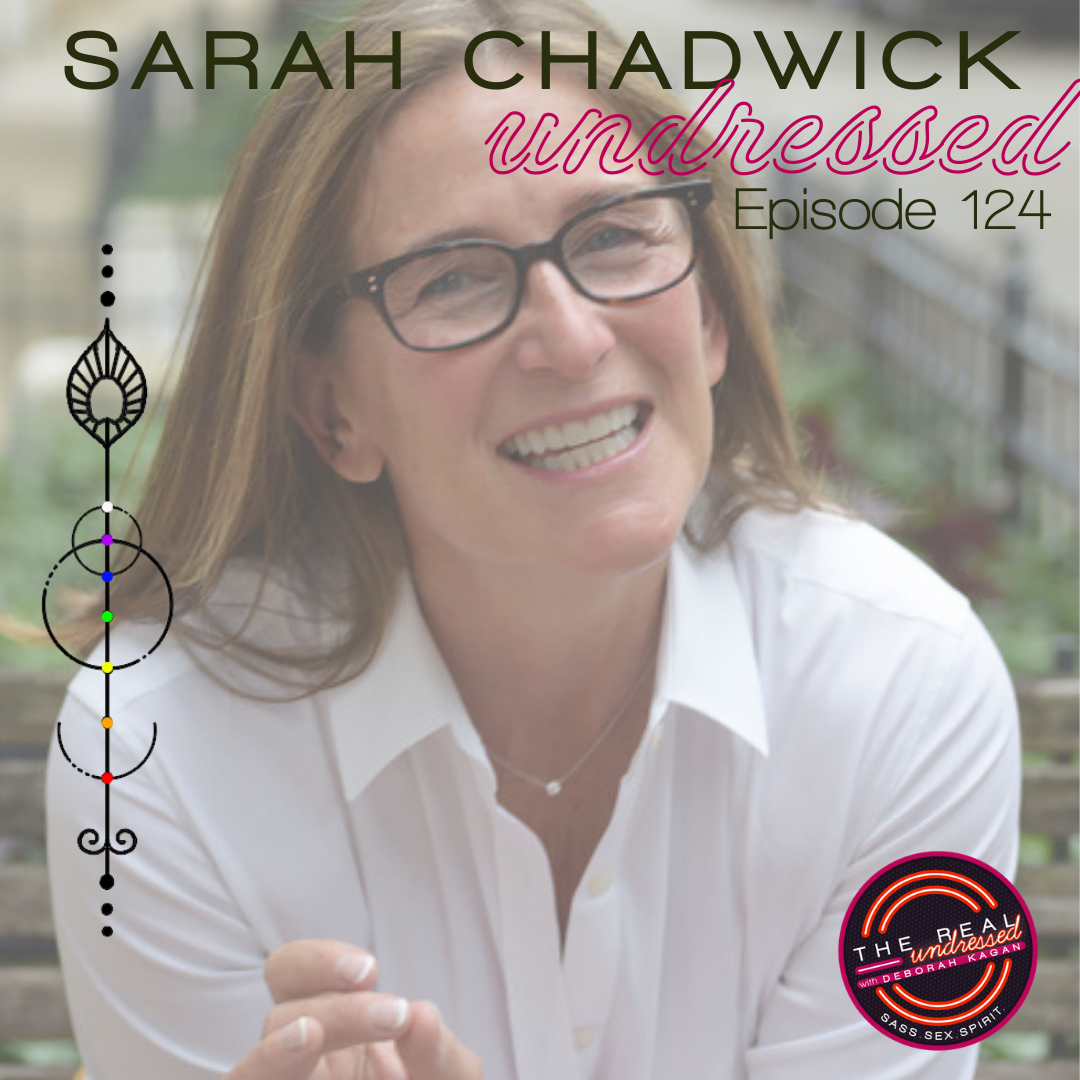 Sarah Chadwick is the author of "The Sweetness of Venus, A History of the Clitoris." The book takes readers on a romp through history, spotlighting the denial, misunderstanding, brutality and lies endured by this taboo body part. The author entertains as vividly as she informs and challenges today's definition of female sexuality. She wrote "The Sweetness of Venus. A History of the Clitoris" after a family move to Chicago from the UK in 2016 and once she had the idea for Sweetness she says it was as if her career came together – her love of research, libraries, humor, high and low culture, and writing coalesced.
In this episode we speak about everything from:
~ what led Sarah to study the history of the clitoris
~ how female anatomy was portrayed 100s of years ago + how it fueled the patriarchal lens of female sexuality
~ the importance of knowing the history of the clitoris and why it can bring healing and freedom in sexuality for women and men
~ why it's critical to pay attention to language and how it shapes your experience in life
~ the resistance to female sexuality, how it pervades our lives today + why that's a real issue you need to know about
~ speaking to the younger generations about sexuality and how it can shift the dynamic for the better
~ and much more!
Connect with Sarah Chadwick
Website | http://www.goodreads.com/sarahchadwick
https://www.amazon.com/Sweetness-Venus-History-Clitoris/dp/1736298836/ref=sr_1_1?dchild=1&keywords=The+Sweetness+of+Venus&qid=1618198074&sr=8-1
Instagram | http://www.instagram.com/its.personalgirls
*****
FIRE UP YOUR MOJO:
A Series of Masterclasses to Move You Into Your Groove
Fire Up Your Mojo is a series of masterclasses to move you into your groove. Each month focuses on a mojo related topic for you to enhance your confidence, embodiment and vitality. There are masterclasses on Feminine Radiance, Mindset, Manifestation, Self Care, Sensuality, Sex and much more!
Take one, two, a few or the best option: ALL!
For all the deets and to secure your spot, go here now:
*****
Connect with Deborah
Website | https://therealundressed.com/
Instagram | https://www.instagram.com/therealundressed/
https://www.instagram.com/deborahkagan/
Facebook | https://www.facebook.com/mojorecoveryspecialist/
Subscribe to The Real Undressed Podcast
iTunes | https://podcasts.apple.com/us/podcast/the-real-undressed-with-deborah-kagan/id1494643770
Spotify | https://open.spotify.com/show/1eOQaw6kryBsXo7Jb6qEnv
Please remember to:
the podcast. I read every single one and your feedback is valuable.