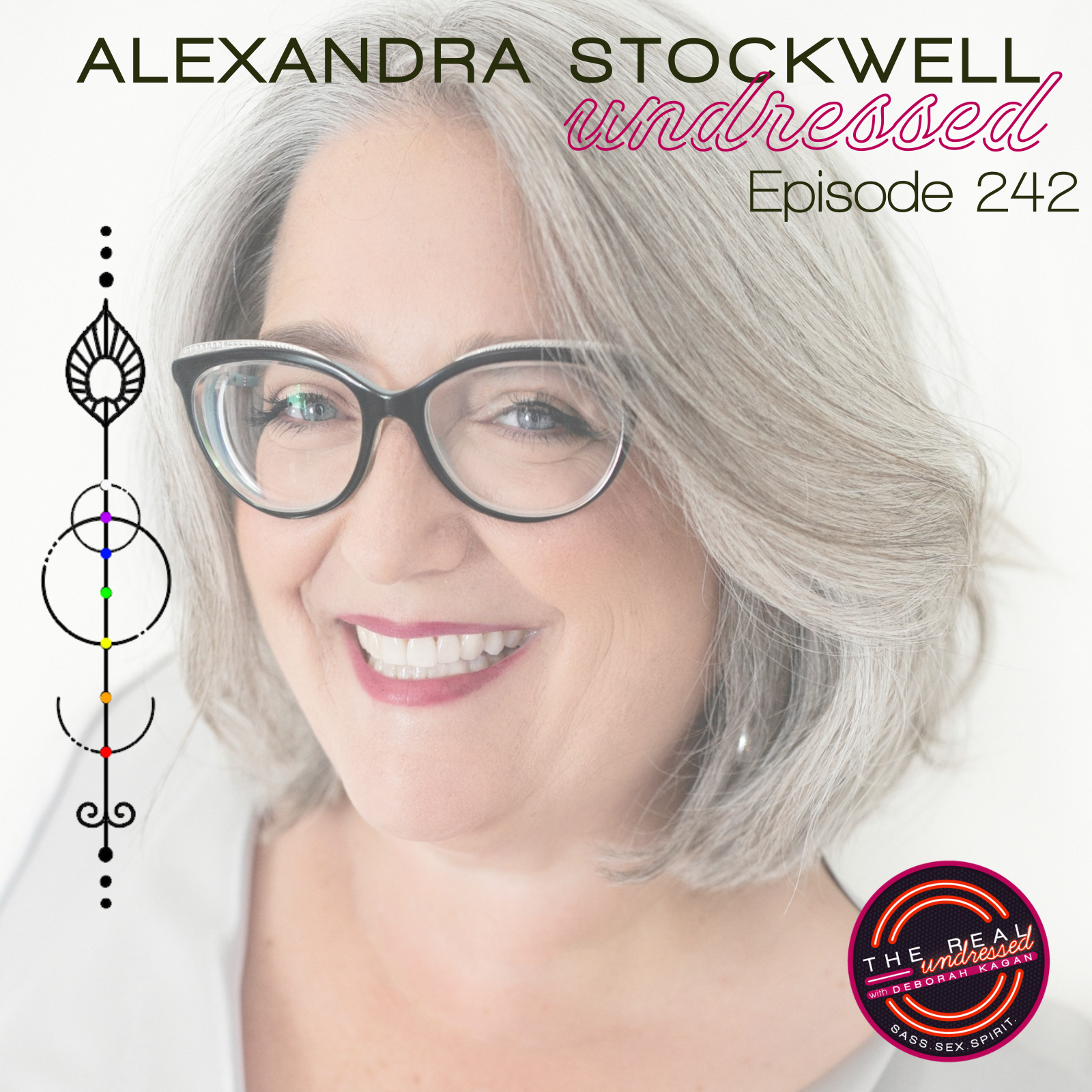 Alexandra Stockwell, known as "The Intimacy Doctor," is an Intimate Marriage Expert who specializes in coaching couples to build beautiful, long-lasting, passionate relationships. She is the bestselling author of "Uncompromising Intimacy," host of The Intimate Marriage Podcast and creator of the Aligned & Hot Marriage program. For over 20 years she has shown men and women how to bring pleasure and purpose into all aspects of life–from the daily grind of running a household to intimate communication and ecstatic experiences in the bedroom. A wife of 26 years and a mother of 4, she believes the key to passion, fulfillment, intimacy and success, isn't compromise–it's being unwilling to compromise. Because when both people feel free to be themselves, the relationship becomes juicy, nourishing, and deeply satisfying. She has been featured in the Huffington Post, Rolling Stone, USAToday, Cosmopolitan, Business Insider, thriveglobal, mindbodygreen, FOX NEWS NYC, and Disruptors Magazine recently named her one of "30 Inspiring Women to Watch in 2022."
In this episode we speak about everything from:
~ why compromise is NOT the way to intimacy
~ having a growth oriented disposition as a foundation for potent relationships
~ the distinction between personal growth styles (and why this is critical to successful relationships)
~ the beauty of interdependence (it's not what you think)
~ what discreet eroticism is and how it can change any relationship for the better
~ the non-linguistic spiritual reality that she shares about for the first time
~ how we actually connect with others (and it's truly divine)
~ the subtlety of novelty and how it keeps passion alive long term
~ and much more!
Connect with Alexandra Stockwell
Website | :https://www.alexandrastockwell.com/ 
Instagram | https://www.instagram.com/alexandra.stockwell.intimacy/
Facebook |https://www.facebook.com/alexandra.stockwell.7/
https://www.facebook.com/alexandrastockwellcoach
https://www.facebook.com/groups/hotmarriage
Linkedin |  https://www.linkedin.com/in/alexandrastockwell/
*****
MENTORING + FREE MOJO CHECK LIST 
Burnt out and Stressed?
Disconnected from your body?
Lost your enthusiasm for life?
Craving confidence + feminine radiance?
You need to talk with me ASAP.
You are being gifted with an opportunity to have a complimentary Mojo Mentoring session with me*. And yes, we can uncover what's in the way and ignite your mojo…PLUS, as soon as you book your call, you receive a FREE Mojo Check List to get your engines revved right away.
Click the link and reserve your spot now:
https://mojo.deborah-kagan.com/mentoring
* a limited number of sessions are available
*****
Connect with Deborah
Website | https://therealundressed.com/
Instagram | https://www.instagram.com/therealundressed/
https://www.instagram.com/deborahkagan/
Facebook | https://www.facebook.com/mojorecoveryspecialist/
Subscribe to The Real Undressed Podcast
iTunes | https://podcasts.apple.com/us/podcast/the-real-undressed-with-deborah-kagan/id1494643770
Spotify | https://open.spotify.com/show/1eOQaw6kryBsXo7Jb6qEnv
Please remember to:
the podcast. I read every single one and your feedback is valuable.