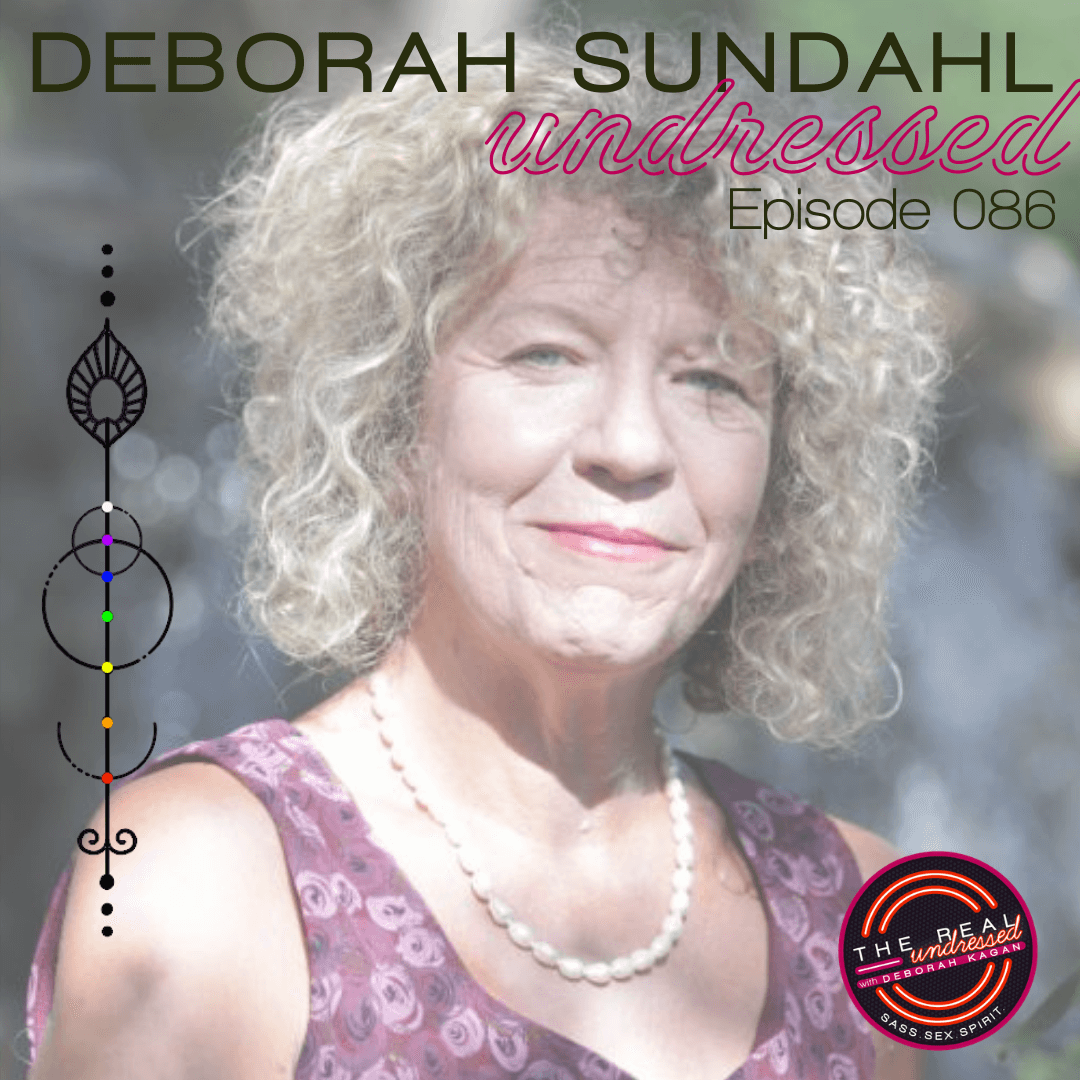 Deborah Sundahl is an Author, Sex Educator, Seminar Leader, and Workshop Facilitator. Her groundbreaking book, Female Ejaculation and the G-spot, (Turner Publishing 2004/2014), and her videos (Isis Media 1996-present), have taught thousands of men and women about the G-spot and female ejaculation. Through her lectures, workshops, and instructional media, Deborah has spread the good news internationally about the G-spot & female ejaculation since 1985. She is spokesperson for intelligent, positive sexuality, and an advocate for adult sex education.
In this episode we speak about everything from:
~ what IS the female Gspot and why we should care
~ the function and importance of your prostiatic fluid
~ the misconceptions about female ejaculation + dismantling shame around it
~ the essential first step to being sexually liberated
~ the need for radical improvement with sex education
~ the shift in the culture towards female ejaculation and why that happened
~ how your emotions affect your ability to ejaculate
~ the vagus nerve and its involvement with the g-spot and orgasm
~ the difference between orgasm and ejaculation
~ sex beyond the realm of pleasure into self-care and sacredness
~ and much more!
Connect with Deborah Sundahl
Website | http://www.deborahsundahl.com
http://www.isismedia.org/lp.  (Book) Female Ejaculation and the G-Spot
https://isismedia.org/product/g-spot-glass-toy/ Artisan Glass Blown G-Spot Toy
*****
MOJO MEMBERSHIP
What do you think of when you hear the words:
Confidence
Feminine radiance
Enthusiasm
Sensuality
Intuition
Gratitude
Ease
Joy
Do you feel inspired? Or disconnected?
Do you think yes! I'd like all of that and then some?
Well, I've got good news for you. There's something so simple waiting for you right now. It's online and accessible with one simple click. And it's all yours FOR LIFE, IF you choose to take advantage of it.
Curious? Get all the deets here:
*****
Connect with Deborah
Website | https://therealundressed.com/
Instagram | https://www.instagram.com/therealundressed/
https://www.instagram.com/deborahkagan/
Facebook | https://www.facebook.com/mojorecoveryspecialist/
Subscribe to The Real Undressed Podcast
iTunes | https://podcasts.apple.com/us/podcast/the-real-undressed-with-deborah-kagan/id1494643770
Spotify | https://open.spotify.com/show/1eOQaw6kryBsXo7Jb6qEnv
Please remember to:
the podcast. I read every single one and your feedback is valuable.