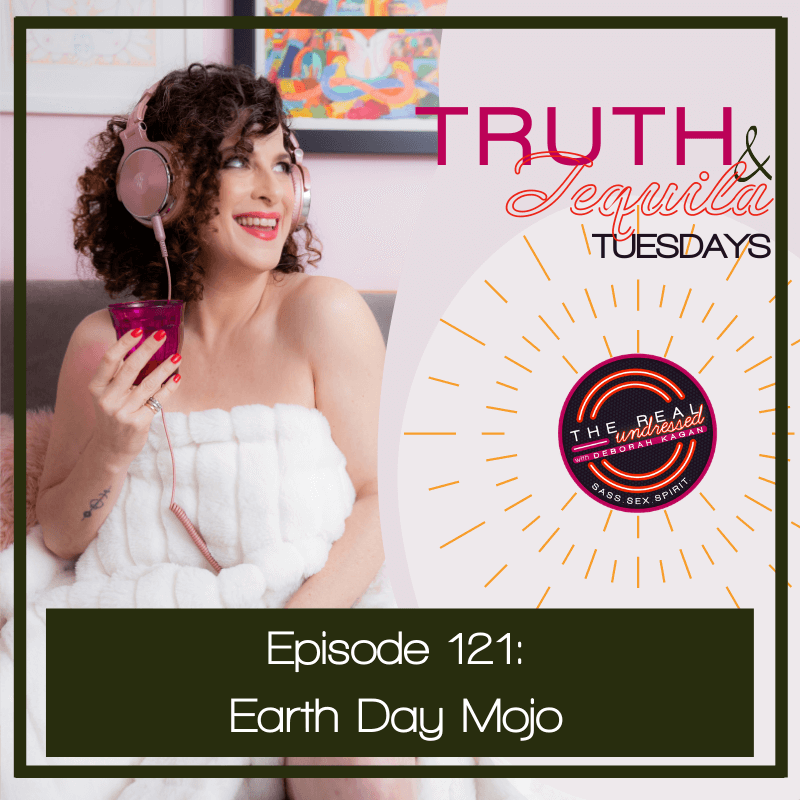 It's Truth + Tequila Tuesday!
It's Earth Day week…and honestly, every day is earth day. However, April 22nd has been deemed earth day and I'm all here for the attention to our beautiful spinning rock.
AND…today's episode offers you a special exercise to amp your mojo through nature! Send me a DM on Instagram letting me know what your experience was with this exercise. I trust it will be juicy!
If you're digging the podcast, please take 60 seconds and subscribe, rate and review it. It makes the world of difference in helping this show grow and reach the people who need it most. Think of it as a birthday present to me this time.
Make sure you tune in on Friday for a full episode with international speaker and transformational teacher, the one and only, Kute Blackson.  
As always, thanks for getting undressed with me.