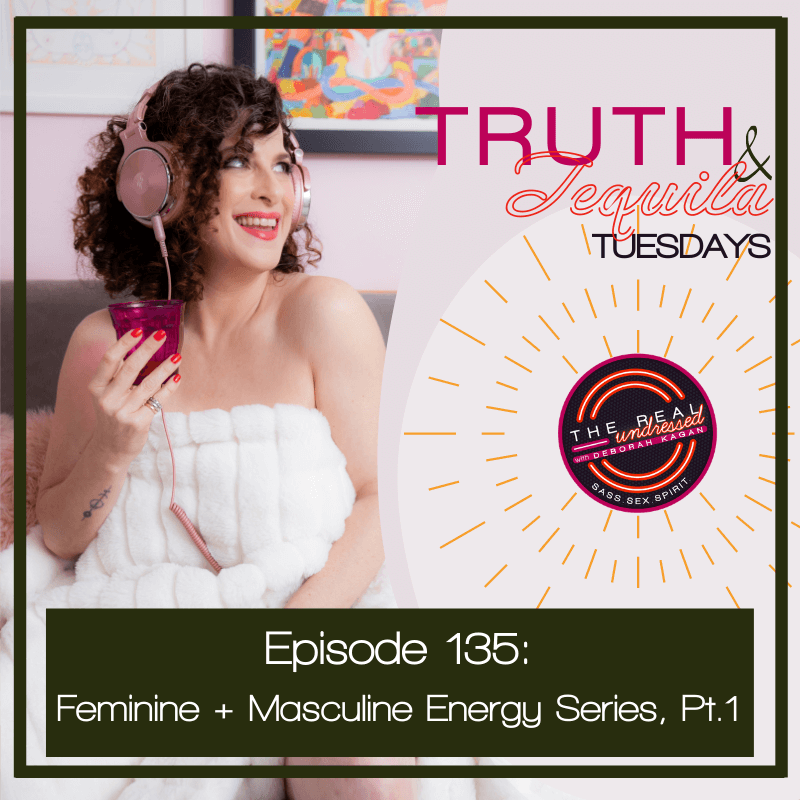 Welcome to Truth + Tequila!
These episodes are dedicated to answering any and all questions you have navigating the areas of spirit, sex and of course, igniting your mojo. AND every so often they are here to offer you a nugget or two of pure unadulterated mojo.
In the Rock Your Mojo Mentorship program I host, the ladies have been inquiring more deeply about a particular topic. It's one that's deeply important to understanding yourself, why you may or may not have the experiences you desire in life and one that affects how you show up in your personal and professional life and so much more.
The topic: Feminine and Masculine Energy.
Yep. It's a biggie and critical to living a mojolicious life.
Which is why I decided to create a three part series for you here. Today is part one of the Feminine + Masculine Energy series. And we'll cover how to identify yours.
==== > TUNE IN for all the juicy details
If you're ready to take this deeper and you're curious about joining a phenomenal group of women in the Rock Your Mojo Mentorship program, go to http://www.deborah-kagan.com/mentoring/
Remember, the Real Undressed is here to inspire you to get free…in whatever way, shape or form that takes.
If you're digging the episode, please take 60 seconds and subscribe to the podcast on Spotify or Apple and leave a 5 star rating. And if you really want to let your mojo shine, leave a review. They make the world of difference in helping this show grow and reach the people who need it most.
We'll see you Friday for a full episode with Anthropologist, women's empowerment expert and best selling author, Eve Agee!
As always, thanks for getting undressed with me.