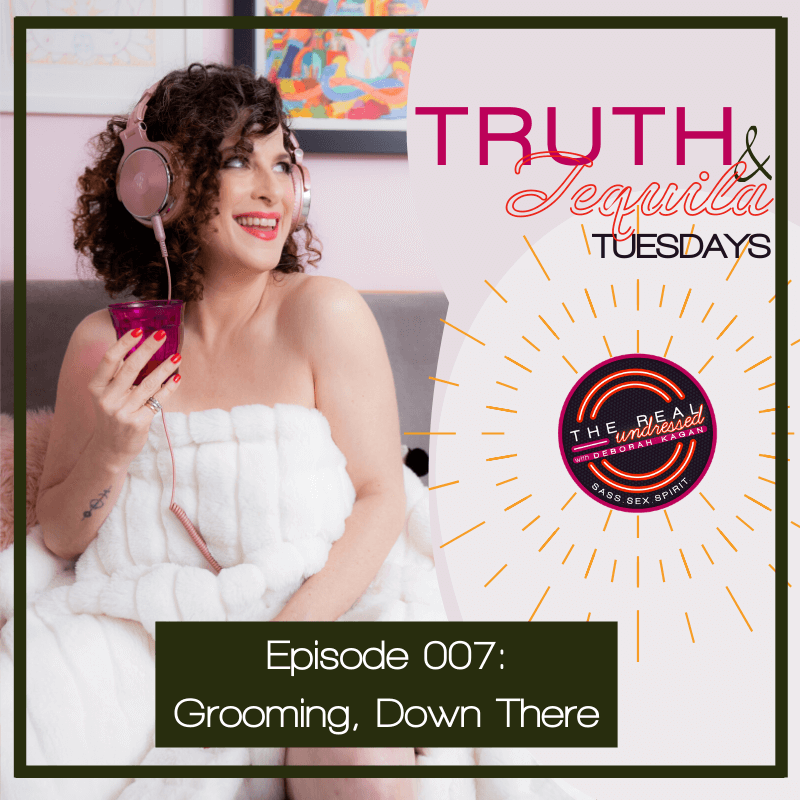 Welcome to Truth + Tequila!
Every Tuesday you can look forward to a shorter solo episode with me.
These episodes are dedicated to answering any and all questions you have navigating the areas of spirit, sex and of course, igniting your mojo.
Have a question you'd like answered on the podcast?
Go to https://therealundressed.com
Scroll down on the home page until you see the Truth + Tequila image on the right side bar
Click on Submit Your Q
And fill out the simple form.
You can share your name or remain anonymous.
The most important part is that you reach out to get support and clarity on something that is keeping you locked up inside.
=====
EXCITING NEWS!
My friends out there in Mojo Nation!
I love giving gifts and I've got something super mojolicious for you.
Every week we're running a raffle: giving away A PAIR of tickets to the upcoming live event, Rock Your Mojo Live! The two and half day experiential event for women and men ready to ignite their mojo.
It's happening in Los Angeles this April.
Here's how to enter the giveaway contest:
Subscribe to the podcast
Rate AND Review it
Take a screen shot showing the above
Post on IG or FB making sure to TAG @deborahkagan and @therealundressed
(if you don't do social, email the image to hello@therealundressed.com)
One lucky winner will be randomly drawn every MONDAY.
We'll announce it on social and tag you 😉
xo