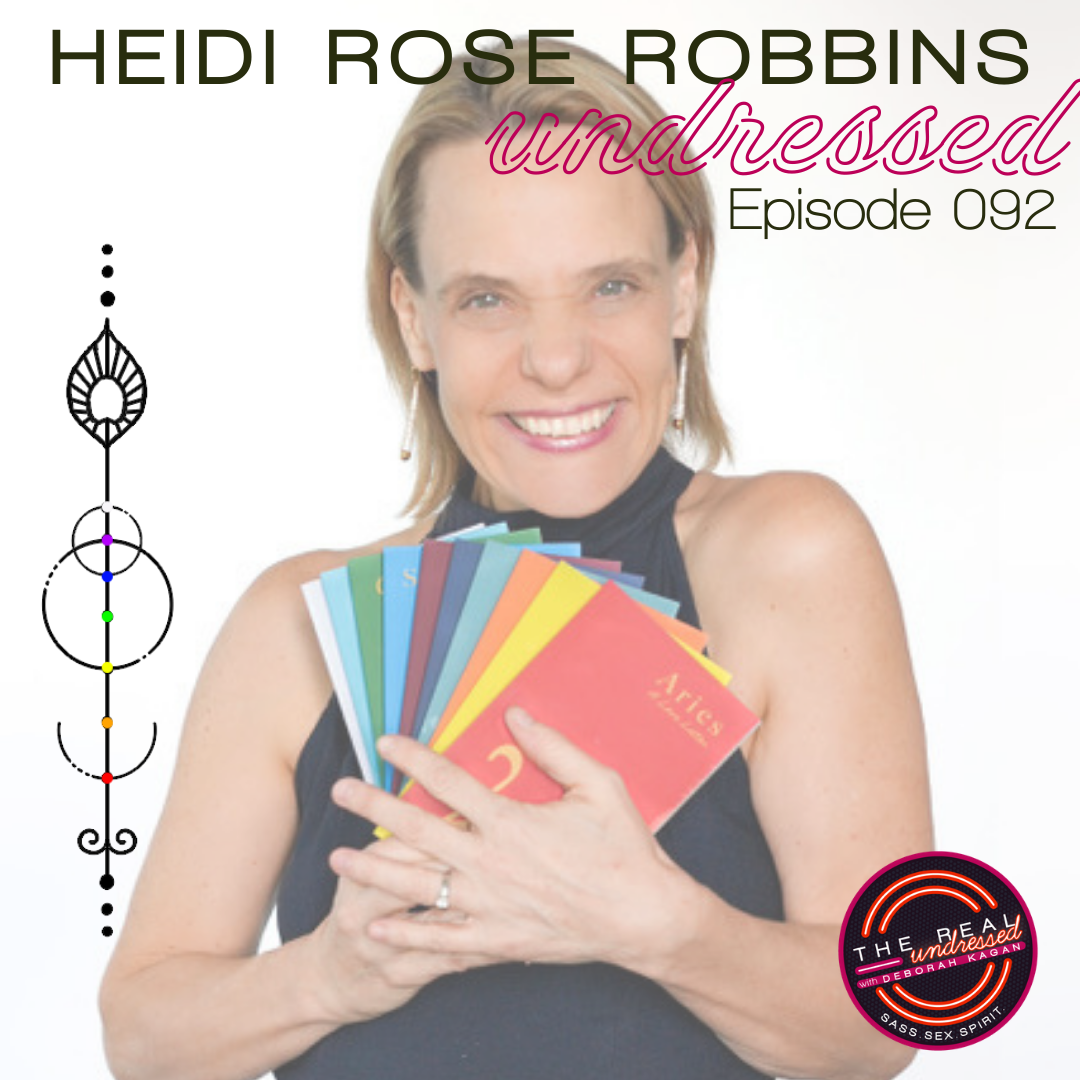 Heidi Rose Robbins is an esoteric astrologer, a poet, podcaster and leader of Radiant Life retreats. As an astrologer, she has supported hundreds of men and women worldwide through major life transitions, spiritual crises and growth opportunities. On this episode we cover all the things about the astrology of 2021.
In this episode we speak about everything from:
~ the energetic signature of 2021
~ big shifts happening with Saturn + Jupiter and what that means for you
~ what Aquarius is all about, learning where it is in your chart and how it affects you
~ the Grand Conjunction: what it is, the history of it and where it's taking us
~ the best way to focus your goals and energy for a powerful 2021
~ all the Mercury Retrogrades of 2021
~ the transit of Uranus and how to best work with it and who needs to pay attention to it the most
~ all the eclipses of 2021
~ Heidi's newest offering that supports understanding your personal astrological chart
~ and much more!
Catch her first episode on The Real Undressed HERE.
Connect with Heidi Rose Robbins
Website |  https://www.heidirose.com/
Instagram |  https://www.instagram.com/heidiroserobbins/
Podcast | https://podcasts.apple.com/us/podcast/the-radiance-project/id1289492842
*****
FREE GUIDED BREATH TECHNIQUE
Turn your fear into Faith.
Your Stress into Serenity.
Your Anxiety into Assurance.
Your Misfortune into Mojo.
https://www.therealundressed.com/breathe
*****
Connect with Deborah
Website | https://therealundressed.com/
Instagram | https://www.instagram.com/therealundressed/
https://www.instagram.com/deborahkagan/
Facebook | https://www.facebook.com/mojorecoveryspecialist/
Subscribe to The Real Undressed Podcast
iTunes | https://podcasts.apple.com/us/podcast/the-real-undressed-with-deborah-kagan/id1494643770
Spotify | https://open.spotify.com/show/1eOQaw6kryBsXo7Jb6qEnv
Please remember to:
the podcast. I read every single one and your feedback is valuable.