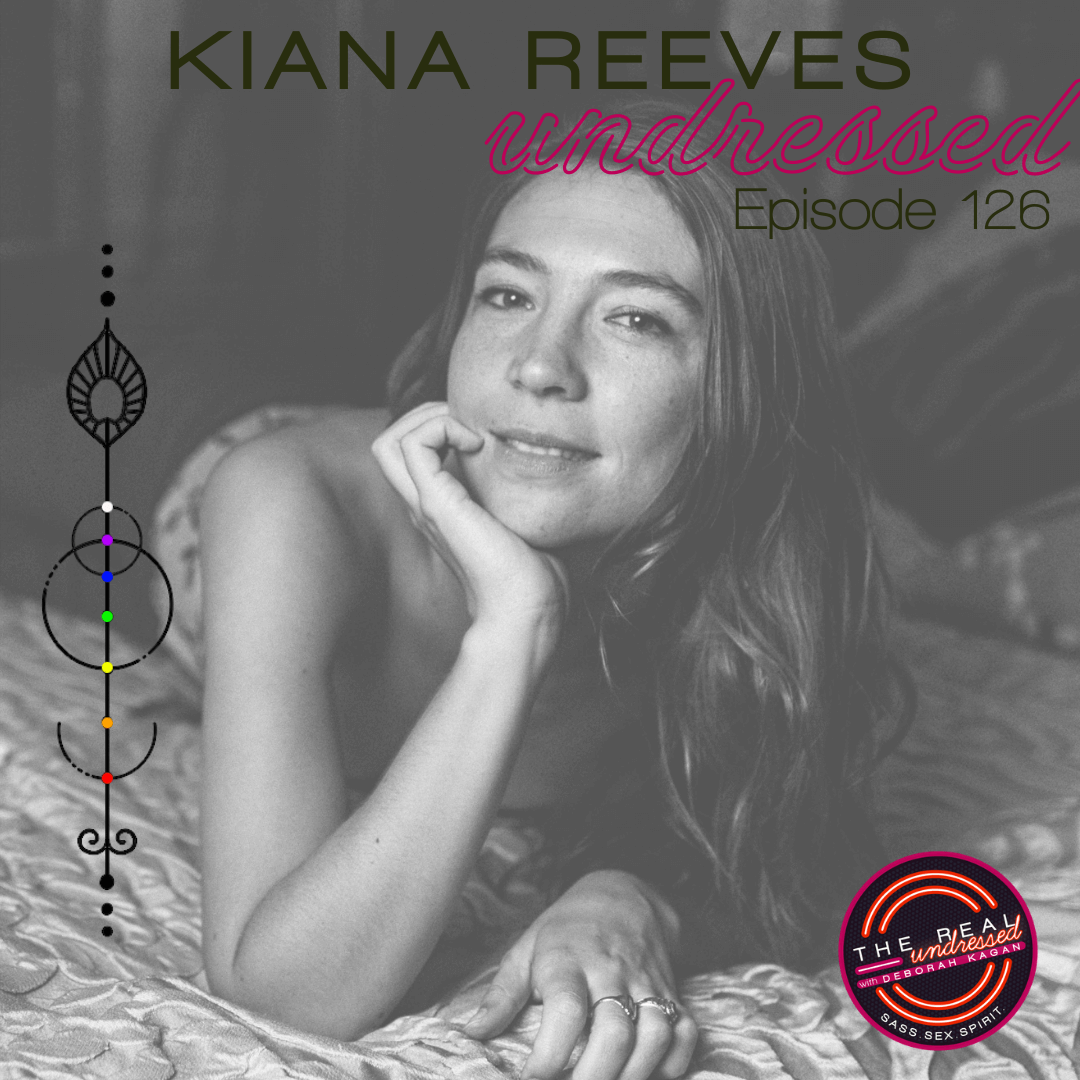 With a lifelong passion for sexual wellness and plant-based medicine, Kiana Reeves has been practicing in the field of sexual wellness and female reproductive health for over 10 years. As a certified somatic sex educator, sexological bodyworker, full-spectrum doula, and pelvic health practitioner her work weave together embodiment, intimacy, sex, birth, holistic health, and motherhood.
In her role as Chief Brand Officer at Foria, Kiana supports the brand in offering a holistic perspective – bridging the topics of wellness, sex, and the universal experiences that women and people with vulvas go through during their lifetime.
In this episode we speak about everything from:
~ sexuality + pleasure throughout stages of life
~ increasing pleasure during menopause + how our culture doesn't naturally advocate for that
~ sexual wellness and the milestone strides happening on a larger scale that are critical to your personal growth
~ the moment that opened Kiana to a deeper exploration of her sexual journey + how it shifted her mind, body + soul
~ the importance of connecting with your cervix (and the potency of a cervical orgasm)
~ the critical reasons why people love sex and understanding this at a deeper level
~ and much more!
Connect with Kiana Reeves
Website |   http://www.foriawellness.com
Instagram | http://www.instagram.com/kiana.reeves
*****
FIRE UP YOUR MOJO:
A Series of Masterclasses to Move You Into Your Groove
Fire Up Your Mojo is a series of masterclasses to move you into your groove. Each month focuses on a mojo related topic for you to enhance your confidence, embodiment and vitality. There are masterclasses on Feminine Radiance, Mindset, Manifestation, Self Care, Sensuality, Sex and much more!
Take one, two, a few or the best option: ALL!
For all the deets and to secure your spot, go here now:
*****
Connect with Deborah
Website | https://therealundressed.com/
Instagram | https://www.instagram.com/therealundressed/
https://www.instagram.com/deborahkagan/
Facebook | https://www.facebook.com/mojorecoveryspecialist/
Subscribe to The Real Undressed Podcast
iTunes | https://podcasts.apple.com/us/podcast/the-real-undressed-with-deborah-kagan/id1494643770
Spotify | https://open.spotify.com/show/1eOQaw6kryBsXo7Jb6qEnv
Please remember to:
the podcast. I read every single one and your feedback is valuable.