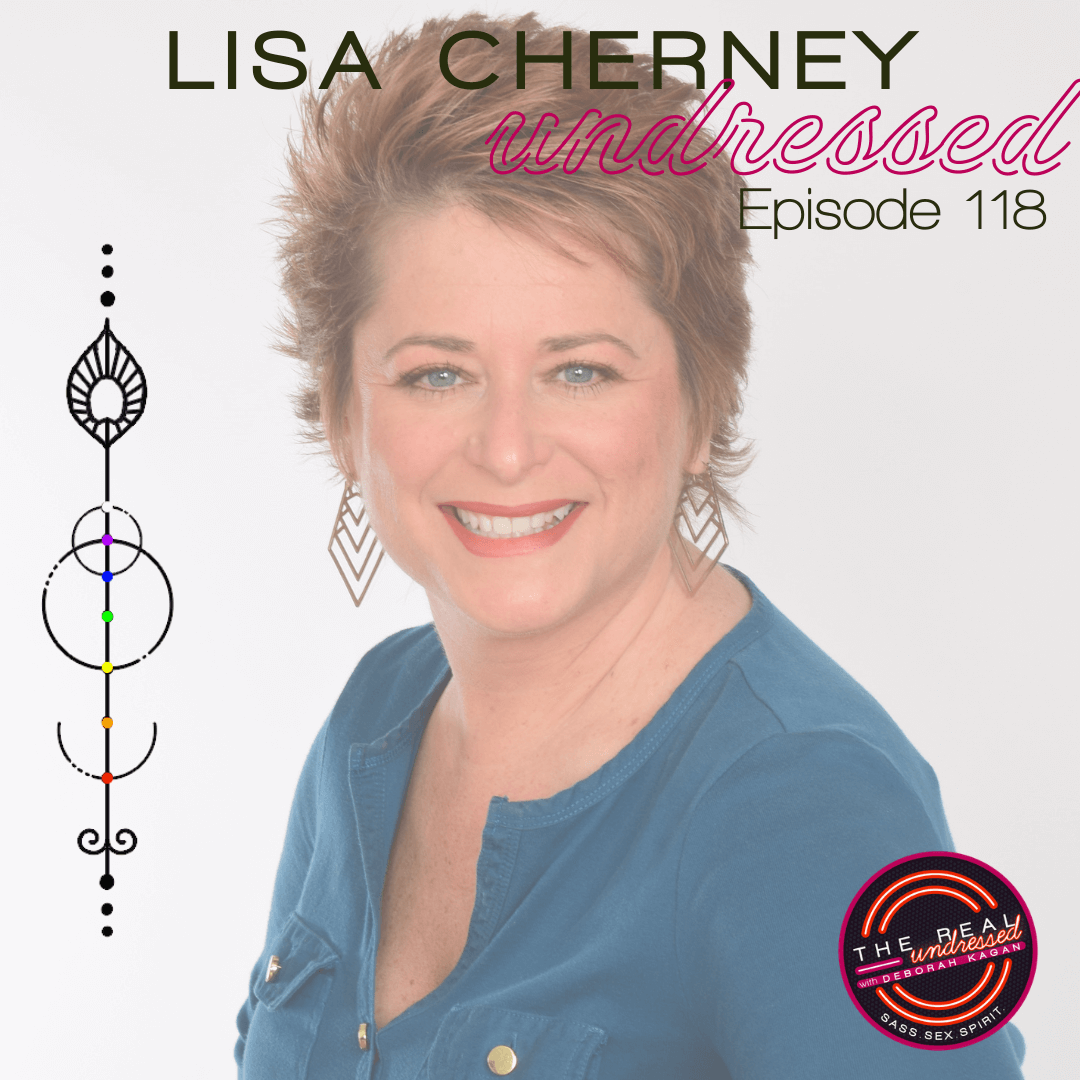 Lisa Cherney has been mentoring millionaire entrepreneurs for over 20 years.  She is the host of the ground-breaking confession-based GFR (Get F'n Real) podcast and creator of the 12 GFR Commandments.  She walks her talk and shares openly about her unconventional marriage, and addiction in her 20s, along with other juicy confessions.  In 2014, after 15 years in business and speaking on over 750 stages, she got f'n real and dismantled her successful 7-Figure business as the Juicy Marketing Expert.  She learned that just because something is successful and people like it, doesn't mean you have to keep doing it.  She always knew she had a low tolerance for not being happy (after all she left a "successful" corporate career, with companies like AT&T and Lipton at age 28), but now she knows her mission is to help soulful entrepreneurs GFR so they can get out of their own way, help more people and make more money!
In this episode we speak about everything from
~ choosing to open a marriage after 18 years in monogomy and the surprising benefits that came from the decision
~ experiencing a nude resort for the first time
~ releasing body shame from this unusual experience
~ studying jealousy through your own relationships (and how this unconventional approach can free you lickety split)
~ sharing vulnerably and how it can liberate you and everone around you
~ the connection between sexuality and your work
~ and much more!
Connect with Lisa Cherney
Website |      http://www.GFR.life
Instagram | https://www.instagram.com/lisacherneygfr/
Facebook | https://www.facebook.com/JuicyMarketingExpert/
Twitter | https://twitter.com/LisaCherneyGFR
*****
FIRE UP YOUR MOJO:
A Series of Masterclasses to Move You Into Your Groove
Fire Up Your Mojo is a series of masterclasses to move you into your groove. Each month focuses on a mojo related topic for you to enhance your confidence, embodiment and vitality. There are masterclasses on Feminine Radiance, Mindset, Manifestation, Self Care, Sensuality, Sex and much more!
Take one, two, a few or the best option: ALL!
For all the deets and to secure your spot, go here now:
*****
Connect with Deborah
Website | https://therealundressed.com/
Instagram | https://www.instagram.com/therealundressed/
https://www.instagram.com/deborahkagan/
Facebook | https://www.facebook.com/mojorecoveryspecialist/
Subscribe to The Real Undressed Podcast
iTunes | https://podcasts.apple.com/us/podcast/the-real-undressed-with-deborah-kagan/id1494643770
Spotify | https://open.spotify.com/show/1eOQaw6kryBsXo7Jb6qEnv
Please remember to:
the podcast. I read every single one and your feedback is valuable.