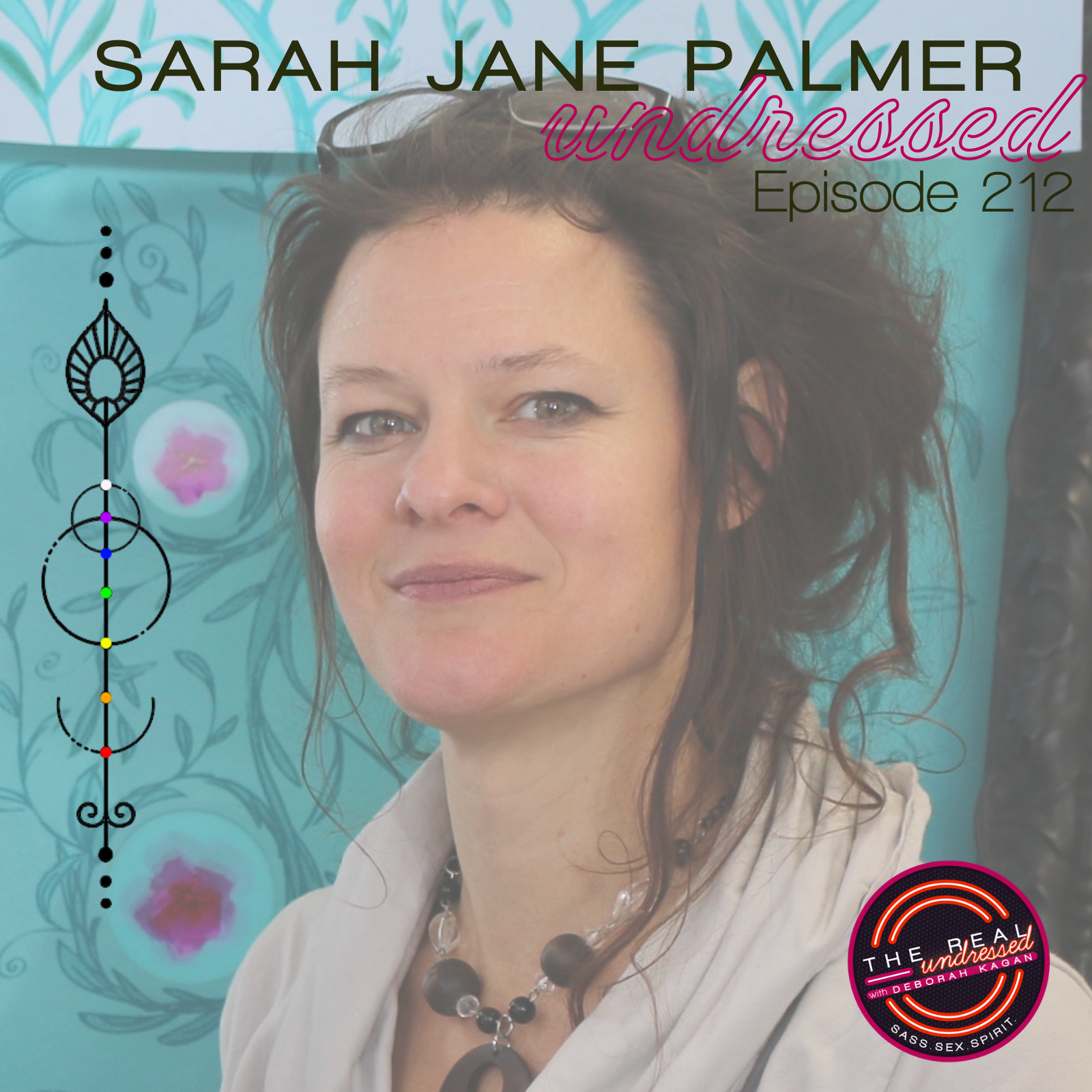 Sarah Jane Palmer is a multi disciplinary artist with a passion for pattern, illusion and storytelling. Inspired by the unexpected, dreams and historical archives; from the historical Nottingham lace trade to the romance of the circus, her installations, films and designs for wallpaper, prints and textiles draw from her practice which often come with a twist. ​​​​​​​ She is the creator of the first handcrafted animated wallpapers that combines tradition printing with modern technology. She combines both contemporary art practice with design for the luxury interiors market, attracting a growing international audience. 
In this episode we speak about everything from: 
~ her surprising claim to fame and how she got her big break 
~ how art can spark your spirit and your sex 
~ eroticism isn't a dirty word and why it's time to become friends with yours 
~ how her life's experience weaves into the work 
~ following your heart and how it always leads you exactly where you need to go 
~ things to cultivate your soul and creative spark 
~ the value of spiritual retreats (and the BIG benefit from attending them) 
~ normalizing conversations around sex and sexuality 
~ and much more! 
Connect with Sarah Jane Palmer 
Website |  https://muriel-design.co.uk   
Instagram |  https://www.instagram.com/murieldesign_sarah   
*****
MENTORING + FREE MOJO CHECK LIST  
Burnt out and Stressed?
Disconnected from your body?
Lost your enthusiasm for life?
Craving confidence + feminine radiance?
You need to talk with me ASAP.
You are being gifted with an opportunity to have a complimentary Mojo Mentoring session with me*. And yes, we can uncover what's in the way and ignite your mojo…PLUS, as soon as you book your call, you receive a FREE Mojo Check List to get your engines revved right away.
Click the link and reserve your spot now:
https://mojo.deborah-kagan.com/mentoring 
* a limited number of sessions are available
***** 
Connect with Deborah 
Website | https://therealundressed.com/ 
Instagram | https://www.instagram.com/therealundressed/  
  https://www.instagram.com/deborahkagan/
Facebook | https://www.facebook.com/mojorecoveryspecialist/  
Subscribe to The Real Undressed Podcast 
iTunes | https://podcasts.apple.com/us/podcast/the-real-undressed-with-deborah-kagan/id1494643770 
Spotify | https://open.spotify.com/show/1eOQaw6kryBsXo7Jb6qEnv  
Please remember to: 
the podcast. I read every single one and your feedback is valuable.