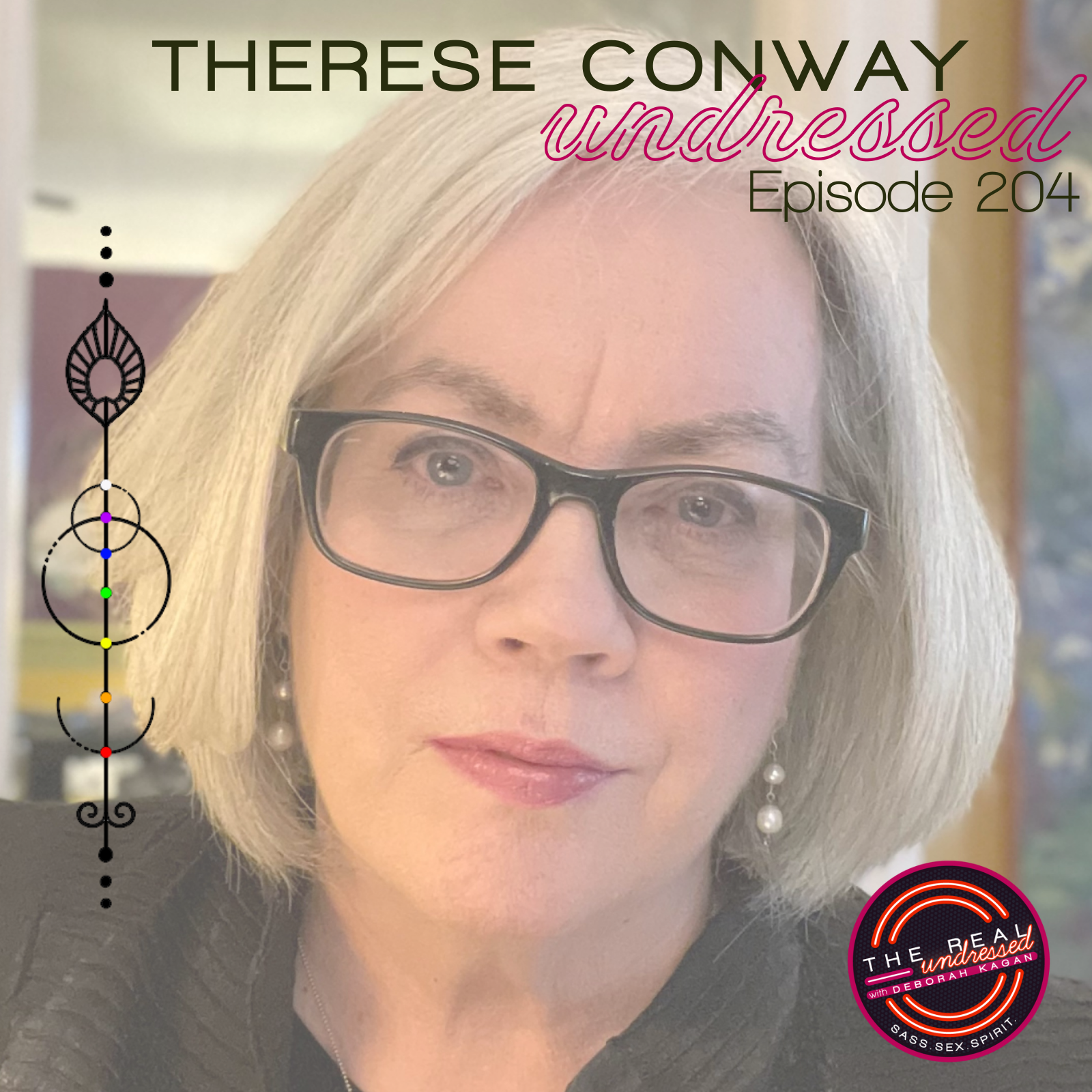 Therese Conway is a flower essence practitioner and the creator of Canyon Sound Essences. She helps people re-learn the forgotten language of Natural Intelligence, the source of our body-based ways of knowing and communicating.
With almost 30 years as a flower essence consultant, and 20 years in the field of brain injury rehabilitation, she has helped hundreds of people to let go of unproductive scripts and beliefs that have kept them from participating in life according to their original design.
Your body contains the blueprint of your life's plans, your criteria for success, and the means to communicate with everything in your world. The essences she created help you to learn the language of your Natural Intelligence, so you can live with power and purpose, engaged intimately with life on your most sacred terms.
In this episode we speak about everything from:
~ what flower essences are and why to use them
~ shifting your energy body + enhancing emotional well-being
~ experiencing pleasure and all that can come with it
~ how to tap into your intuition
~ the interesting fact about when to stop using a flower essence
~ what eros has to do with it (and why it's been so feared)
~ how to enhance your chakras with flower essences
~ simple rituals to activate your spirit
~ and much more!
Connect with Therese Conway
Website |  http://www.canyonsound.com
*****
MENTORING + FREE MOJO CHECK LIST 
Burnt out and Stressed?
Disconnected from your body?
Lost your enthusiasm for life?
Craving confidence + feminine radiance?
You need to talk with me ASAP.
You are being gifted with an opportunity to have a complimentary Mojo Mentoring session with me*. And yes, we can uncover what's in the way and ignite your mojo…PLUS, as soon as you book your call, you receive a FREE Mojo Check List to get your engines revved right away.
Click the link and reserve your spot now:
https://mojo.deborah-kagan.com/mentoring
* a limited number of sessions are available
*****
Connect with Deborah
Website | https://therealundressed.com/
Instagram | https://www.instagram.com/therealundressed/
https://www.instagram.com/deborahkagan/
Facebook | https://www.facebook.com/mojorecoveryspecialist/
Subscribe to The Real Undressed Podcast
iTunes | https://podcasts.apple.com/us/podcast/the-real-undressed-with-deborah-kagan/id1494643770
Spotify | https://open.spotify.com/show/1eOQaw6kryBsXo7Jb6qEnv
Please remember to:
the podcast. I read every single one and your feedback is valuable.