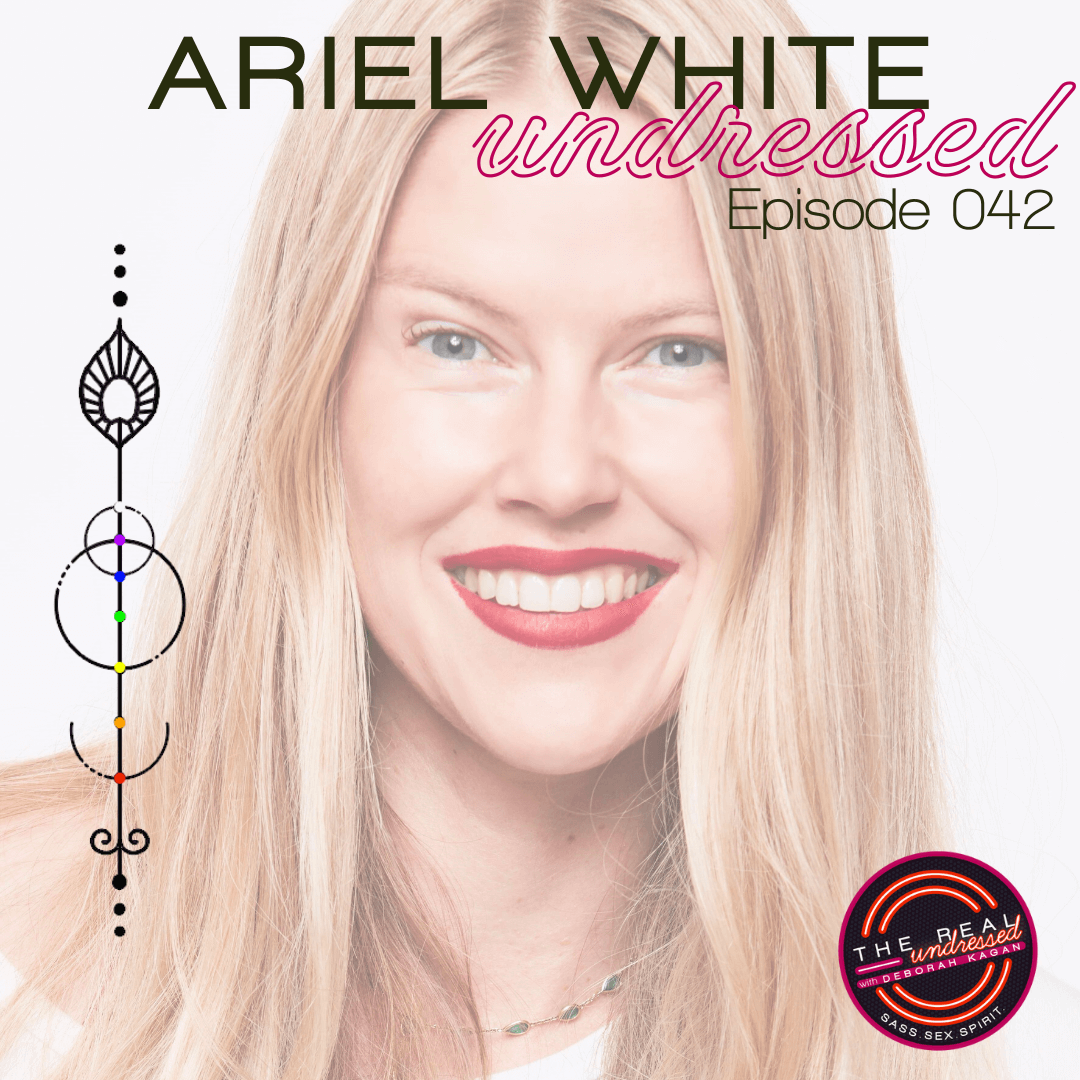 Ariel White is an artist, activist and entrepreneur focused on shifting culture to empower healthier attitudes around female sexuality. She is the founder of the progressive edutainment company My Little Yoni (the world's first vagina superhero!), creating a more positive world for girls through art, humor and education. Alongside creative partner Warwick Saint, she has produced dozens of art & media pieces on love, sex and relationship. As a teacher and love coach, Ariel has worked with students from over 30 countries, facilitating groups around the world from Singapore to Silicon Valley, and has been featured on the Oprah Winfrey Network. She lives with three generations of men (her husband, her father and her stepson) in Topanga Canyon.
In this episode we speak about everything from:
~ how a superhero character can change generational patterns and stigmas around the vagina, including the way women are treated
~ disrupting the sexualization of the vulva and turning awareness to the Truth of it
~ growing up with shame around pleasure + exploring your vulva
~ the shocking reality of sex education in the U.S. and why having it earlier is better
~ where porn fits into the equation of healthy education
~ what happens when the universe offers ideas to you
~ the benefit of having a love affair with the earth
~ and much more!
Connect with Ariel White
Website |        mylittleyoni.com/y4p
Instagram |     instagram.com/mylittleyoni
Youtube  |       https://www.youtube.com/channel/UCdJIVqEHCPU8IMnVr2Itp9Q
*****
MOJO MEMBERSHIP
What do you think of when you hear the words:
Confidence
Feminine radiance
Enthusiasm
Sensuality
Intuition
Gratitude
Ease
Joy
Do you feel inspired? Or disconnected?
Do you think yes! I'd like all of that and then some?
Well, I've got good news for you. There's something so simple waiting for you right now. It's online and accessible with one simple click. And it's all yours FOR LIFE, IF you choose to take advantage of it.
Curious? Get all the deets here:
*****
Connect with Deborah
Website | https://therealundressed.com/
Instagram | https://www.instagram.com/therealundressed/
https://www.instagram.com/deborahkagan/
Facebook | https://www.facebook.com/mojorecoveryspecialist/
Subscribe to The Real Undressed Podcast
iTunes | https://podcasts.apple.com/us/podcast/the-real-undressed-with-deborah-kagan/id1494643770
Spotify | https://open.spotify.com/show/1eOQaw6kryBsXo7Jb6qEnv
Please remember to:
the podcast. I read every single one and your feedback is valuable.