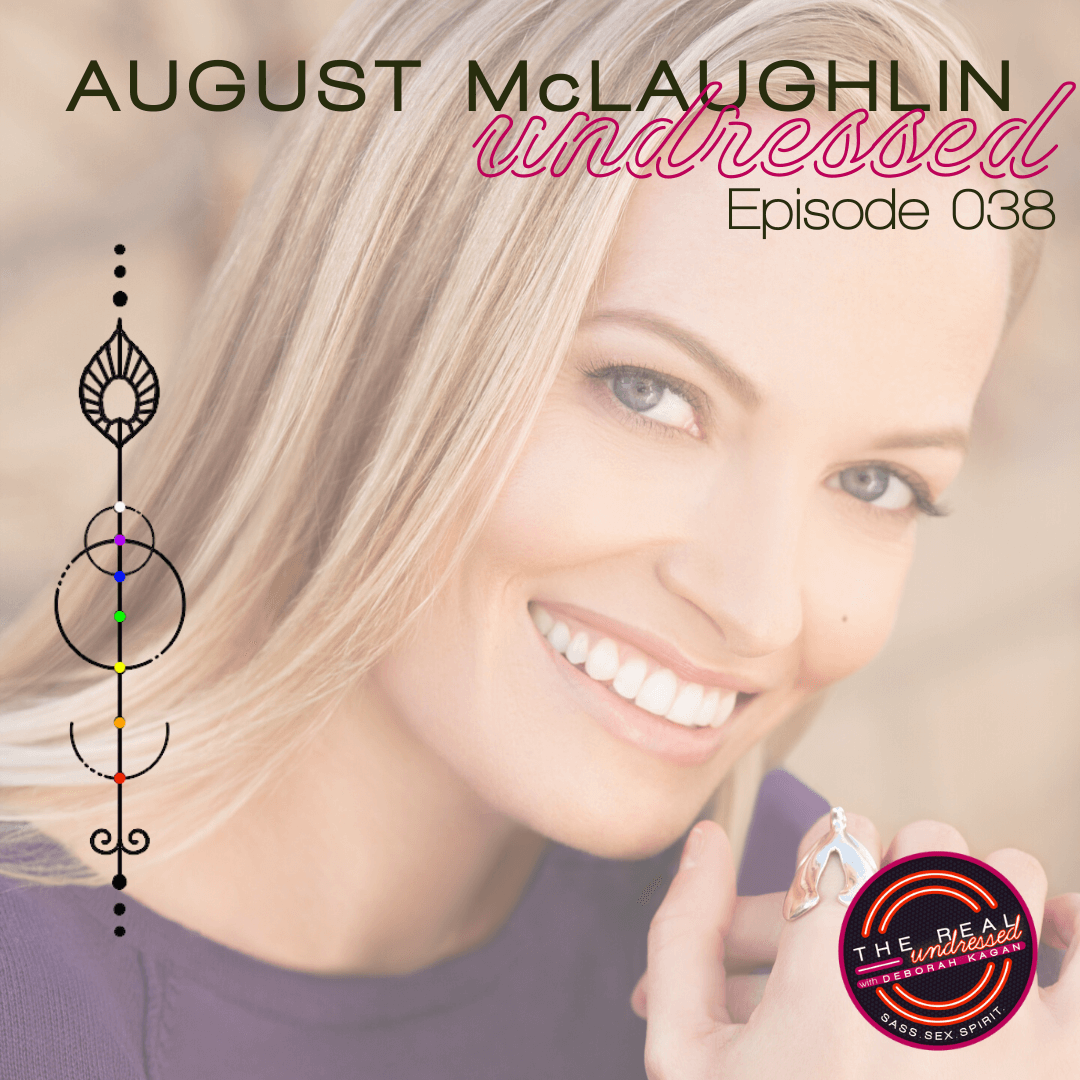 August McLaughlin is a nationally-recognized health and sexuality writer, media personality  and host and creator of Girl Boner and Girl Boner Radio. Her articles have appeared in Cosmopolitan, The Washington Post, DAME Magazine, HuffPost and more. her expertise has been featured in a range of  media outlets, including O: The Oprah Magazine, Forbes, Shape, Elite Daily and Bustle. Known for melding personal passion, artistry and activism, August uses her skills as a public speaker and writer to encourage others to embrace their bodies, sexuality and selves, making way for fuller, more authentic lives.
In this episode we speak about everything from:
~ our experience with life changing orgasms
~ critical reason why self pleasure is a must
~ why embracing your sexuality is as important as eating a healthy diet
~ a profound connection between eating disorders and sexual health
~ the process of learning to love + respect your body
~ the unusual benefits from connecting with your anger
~ the surprising byproduct of embracing your sexuality
~ experiencing pleasure after trauma
~ and much more!
Connect with August McLaughlin
Website |        https://augustmclaughlin.com
Girl Boner Radio | https://apple.co/2SH11zP
*****
MOJO MEMBERSHIP
What do you think of when you hear the words:
Confidence
Feminine radiance
Enthusiasm
Sensuality
Intuition
Gratitude
Ease
 Joy
Do you feel inspired? Or disconnected?
Do you think yes! I'd like all of that and then some?
Well, I've got good news for you. There's something so simple waiting for you right now. It's online and accessible with one simple click. And it's all yours FOR LIFE, IF you choose to take advantage of it.
Curious? Get all the deets here:
*****
Connect with Deborah
Website | https://therealundressed.com/
Instagram | https://www.instagram.com/therealundressed/
https://www.instagram.com/deborahkagan/
Facebook | https://www.facebook.com/mojorecoveryspecialist/
Subscribe to The Real Undressed Podcast
iTunes | https://podcasts.apple.com/us/podcast/the-real-undressed-with-deborah-kagan/id1494643770
Spotify | https://open.spotify.com/show/1eOQaw6kryBsXo7Jb6qEnv
Please remember to:
the podcast. I read every single one and your feedback is valuable.