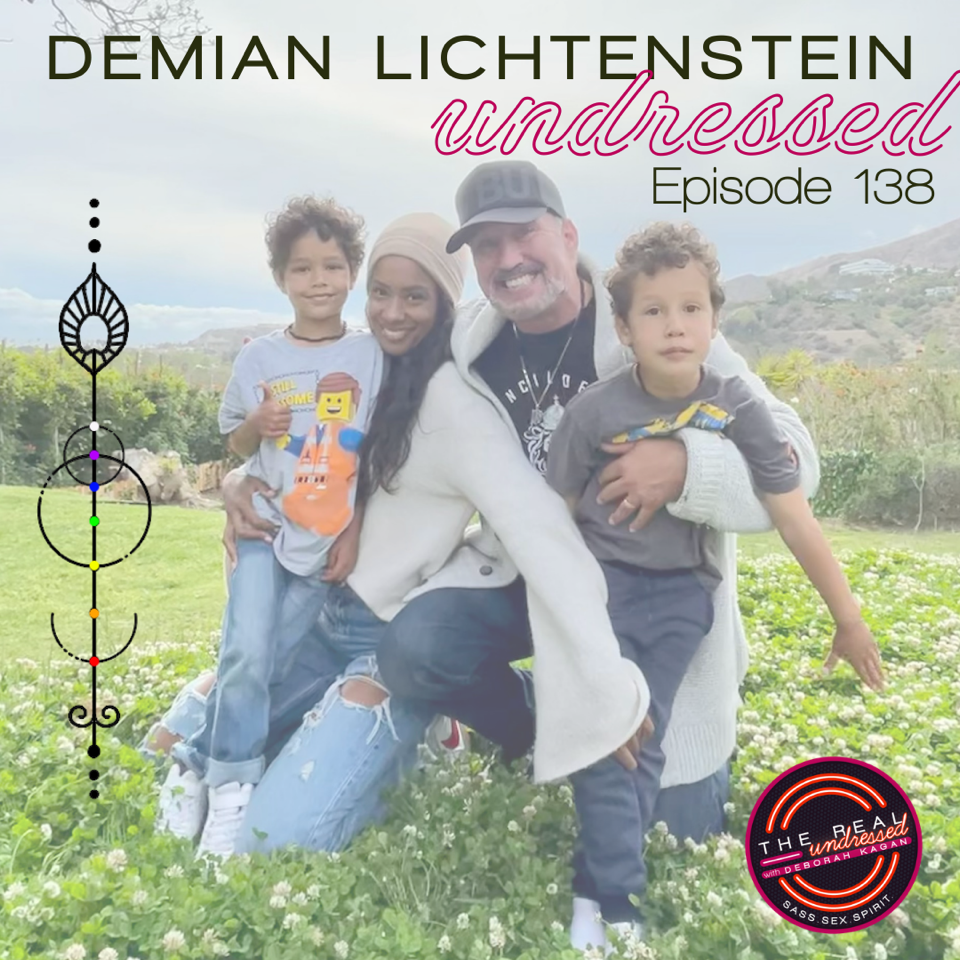 Demian Lichtenstein is a CEO, Founder and Visionary. With decades of experience as a creative and executive in the entertainment industry in the roles of development, writing, producing, directing and mentoring. Some of his numerous credits include producing and directing over 250 music videos for Grammy Award Winning artists including Sting and Eric Clapton, as well as writing, producing and directing feature films starring Kevin Costner, Kurt Russell, Courtney Cox and Ice T and he's written scripts for RKO Pictures, Paramount Pictures, Universal Pictures, Warner Brothers and others.
He coauthored the international best selling book and directed the documentary for Discover the Gift, an inspirational, transformational narrative that follows Demian's personal journey for spiritual understanding and growth and his commitment to create socially conscious original content for film, television, online, digital and interactive media platforms.
For the past 15 years, he served as senior head coach for the Self-Expression and Leadership Program for Landmark Education, an internationally recognized educational seminar conglomerate specializing in transformational leadership. He is a member of the Director's Guild of America (DGA) where he was the Co-Founder of The Directors Guild Leadership Council, working alongside Steven Spielberg , James Cameron and other A list creators to protect the rights of filmmakers worldwide by having a direct influence on domestic and global politics in the entertainment world.
He is also a member of The Writer's Guild of America (WGA) and a member of The Screen Actors Guild (SAG) where he currently serves on the Awards Nominating Committee. And is the Founding Board member of New Filmmakers Los Angeles (Non Profit) and is on the Board of Governors of the Advanced imaging Society, VR Society and 3D Society (AIS). He is a sought after speaker worldwide on Leadership and the Future of Entertainment.
He maintains his residences in Los Angeles where he lives with his wife, and their two young boys. His wife, FYI, is the oh so mojolicious Brooke Lichtenstein and you can catch her on EPISODE 20 The Real Undressed
In this episode we speak about everything from:
~ what every man needs (it's not what you think and this is a game changer)
~ the only true place men feel safe to fully express themselves + this is where they can most deeply connect to spirit
~ the distinction between dominant and masculine
~ the secret key that the feminine is missing about the masculine (and knowing this can radically improve your relationships forever)
~ what all men can do to make their women swoon (it's much easier than you realize)
~ learning what's actually important and how freedom starts from this place
~ what 'directing your life' means and how it will give you the tools to manifest your dreams
~ the moving moment where he shares when G-d spoke to him
~ and much more!
Connect with Demian Lichtenstein
Facebook | https://www.facebook.com/demian.lichtenstein
*****
FIRE UP YOUR MOJO:
A Series of Masterclasses to Move You Into Your Groove
Fire Up Your Mojo is a series of masterclasses to move you into your groove. Each month focuses on a mojo related topic for you to enhance your confidence, embodiment and vitality. There are masterclasses on Feminine Radiance, Mindset, Manifestation, Self Care, Sensuality, Sex and much more!
Take one, two, a few or the best option: ALL!
For all the deets and to secure your spot, go here now:
*****
Connect with Deborah
Website | https://therealundressed.com/
Instagram | https://www.instagram.com/therealundressed/
https://www.instagram.com/deborahkagan/
Facebook | https://www.facebook.com/mojorecoveryspecialist/
Subscribe to The Real Undressed Podcast
iTunes | https://podcasts.apple.com/us/podcast/the-real-undressed-with-deborah-kagan/id1494643770
Spotify | https://open.spotify.com/show/1eOQaw6kryBsXo7Jb6qEnv
Please remember to:
the podcast. I read every single one and your feedback is valuable.
Additional Resources:
Episode 20 | Brooke Lichtenstein: Manifestation + Partnering with Your Higher Self