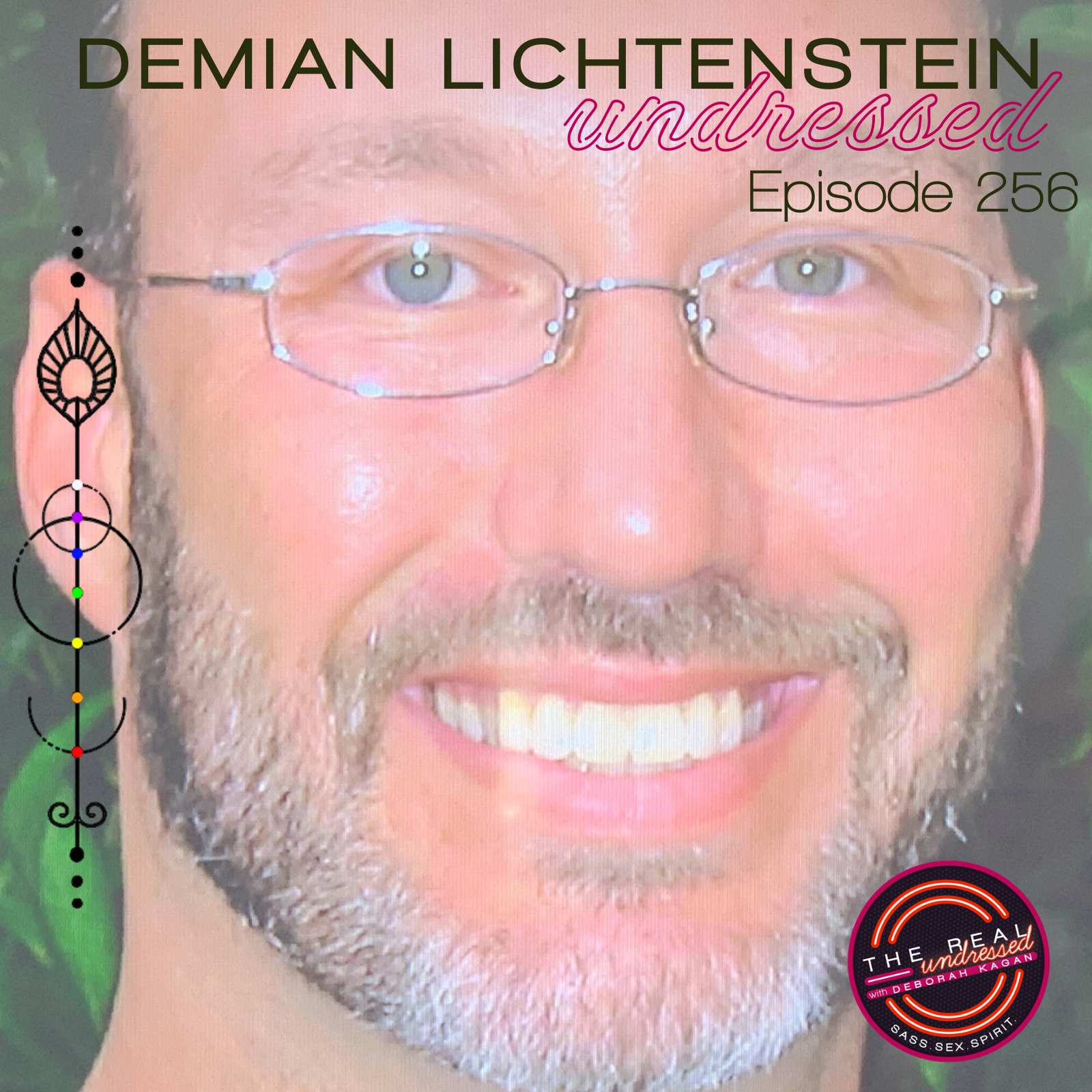 Demian Lichtenstein is a CEO, Founder and Visionary. With decades of experience as a creative and executive in the entertainment industry in the roles of development, writing, producing, directing and mentoring. Some of his numerous credits include producing and directing over 250 music videos for Grammy Award Winning artists including Sting and Eric Clapton, as well as writing, producing and directing feature films starring Kevin Costner, Kurt Russell, Courtney Cox and Ice T and he's written scripts for RKO Pictures, Paramount Pictures, Universal Pictures, Warner Brothers and others.
He coauthored the international best selling book and directed the documentary for Discover the Gift, an inspirational, transformational narrative that follows Demian's personal journey for spiritual understanding and growth and his commitment to create socially conscious original content for film, television, online, digital and interactive media platforms.
In this episode we speak about everything from:
~ how to keep a long term relationship mojolicious + alive
~ the critical key that keeps a marriage alive (you might know it, but you haven't heard it this way)
~ a little talked about fact that will change the way men show up to cultivate a marriage
~ authentic spiritually connected sex
~ a new way to relate to your relationship (and this could save yours now or in the future)
~ one way you will kill the mojo in relationship (and how you don't have to)
~ and much more!
Connect with Demian Lichtenstein
Website | https://www.spacegen.com/management
Instagram | https://www.instagram.com/demianlichtenstein
Facebook | https://www.facebook.com/demian.lichtenstein/
*****
MOJO MEMBERSHIP
What do you think of when you hear the words:
Confidence
Feminine radiance
Enthusiasm
Sensuality
Intuition
Gratitude
Ease
Joy
Do you feel inspired? Or disconnected?
Do you think yes! I'd like all of that and then some?
Well, I've got good news for you. There's something so simple waiting for you right now. It's online and accessible with on
simple click. And it's all yours FOR LIFE, IF you choose to take advantage of it.
Curious? Get all the deets here:
*****
Connect with Deborah
Website | https://therealundressed.com/
Instagram | https://www.instagram.com/therealundressed/
https://www.instagram.com/deborahkagan/
Facebook | https://www.facebook.com/mojorecoveryspecialist/
Subscribe to The Real Undressed Podcast
iTunes | https://podcasts.apple.com/us/podcast/the-real-undressed-with-deborah-kagan/id1494643770
Spotify | https://open.spotify.com/show/1eOQaw6kryBsXo7Jb6qEnv
Please remember to:
the podcast. I read every single one and your feedback is valuable.