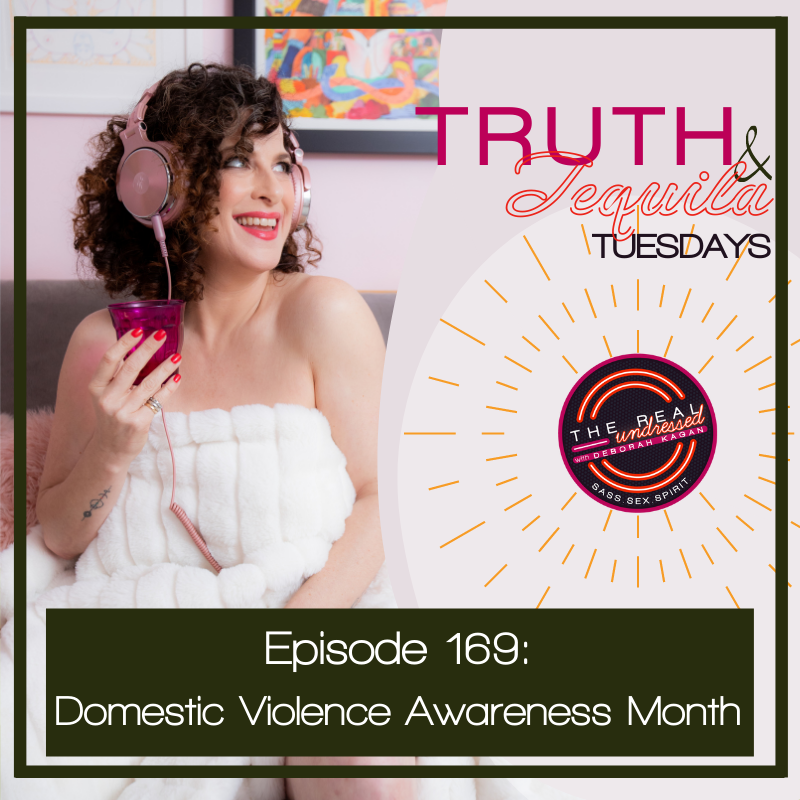 It's October, which is Domestic Violence Awareness Month. And truly, why I do what I do, with this podcast, with all the Rock Your Mojo live events, programs and mentorship, is dedicated to the cause of ending domestic violence and sexual assault.
We continue to live through the health crisis of Covid, however long before Covid showed up, we've been dealing with the epidemic of Domestic Violence. But combined with the health crisis, incidents of abuse have dramatically increased and many affected are quarantined with their abuser.
Mojo might seem like a separate or 'soft' topic when it comes to something like Domestic Violence. But hear me out, anyone like me who's experienced it knows that one of the little talked about bi-products from those experiences, is disassociation. Meaning, becoming disassociated from your own body. Which makes total sense due to the trauma. The body learned that it was an unsafe place to be.
But here's the thing. Your MOJO, which is your actual life force that informs your vitality, joy, pleasure, connectedness and so much more in life, IS LOCATED IN your body. Specifically, the home of your mojo is your power center, located between your belly button and pubic bone. From the front surface of your body all the way to the back.
So, you can see how tough it can be to access your mojo if you suffer from disassociation.
However, with education, support, accurate mentoring and community, it can be extremely powerful and simple to reestablish the Mojo connection—and therefore, your enthusiasm for life.
Which is why, all the Friday episodes this month are dedicated to conversations that support you in this way.
Two other critical things this month:
1. If you need support due to domestic violence or trauma related to it, there are links below in the show notes of organizations and hotlines that you can reach out to right away.
2. If you'd like to support organizations that are doing important work and heavy lifting in these areas, there are links here AND on therealundressed website to the three organizations I personally support. VDAY, Peace Over Violence and Planned Parenthood.
As always, these episodes are FOR YOU.
And I invite you and encourage you to speak your truth….for when you do, it sets you free.
===
If you have experienced domestic violence and are in need of crisis support, please call the National Domestic Violence Hotline at 1-800-799-SAFE (7233)
For a list of resources and tools, visit Domestic Violence Awareness Project here: https://www.dvawareness.org/