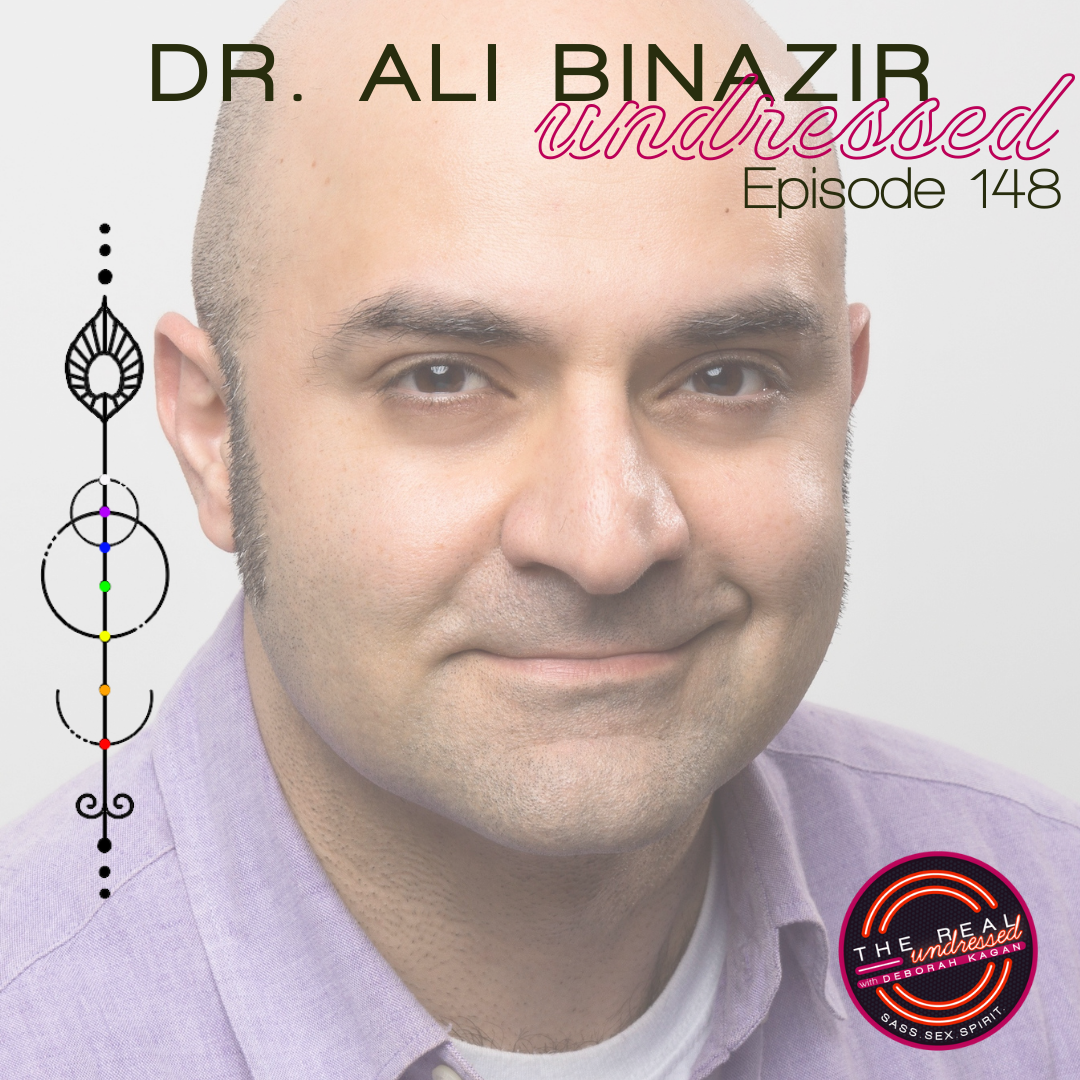 Dr. Ali Binazir is a Happiness Engineer, author, speaker, and behavioral change specialist. He's written 4 books, including "The Tao of Dating: The Smart Woman's Guide to Being Absolutely Irresistible", the #1-rated dating book on Amazon for 7 years. He got an A.B. from Harvard College, M.D. from UC San Diego School of Medicine, and an M.Phil. from Cambridge University. Formerly a consultant at McKinsey & Co., he coaches speakers and has given three TEDx talks by invitation: "Awaken Creative Genius", "Love & the Empowered Woman", and "Happiness Engineering."
In this episode we speak about everything from:
~ the suppression of women and the matriarchy
~ the science of great sex
~ what you can do to increase bonding and pleasure
~ sex techniques + rituals (and you most likely haven't heard about these)
~ engaging ALL the senses during sex
~ dopamine and it's function (it's not what you think)
~ one reason you may be uncomfortable with intimacy and the simple thing you can do to change it
~ becoming multi orgasmic
~ and much more!
Connect with Dr. Ali Binazir
Website |  https://happinessengineering.com/
Best Selling book: The Tao of Dating |
ebook
http://amzn.to/1VAeq89
paperback
http://amzn.to/1RSdJ3b
audiobook
http://www.audible.com/pd/Self-Development/The-Tao-of-Dating-Audiobook/B00MEPB7B0
Twitter | https://twitter.com/dralibinazir
Clubhouse | @DrAliB
*****
FREE GUIDED BREATH TECHNIQUE
Turn your fear into Faith.
Your Stress into Serenity.
Your Anxiety into Assurance.
Your Misfortune into Mojo.
https://www.therealundressed.com/breathe
*****
Connect with Deborah
Website | https://therealundressed.com/
Instagram | https://www.instagram.com/therealundressed/
https://www.instagram.com/deborahkagan/
Facebook | https://www.facebook.com/mojorecoveryspecialist/
Subscribe to The Real Undressed Podcast
iTunes | https://podcasts.apple.com/us/podcast/the-real-undressed-with-deborah-kagan/id1494643770
Spotify | https://open.spotify.com/show/1eOQaw6kryBsXo7Jb6qEnv
Please remember to:
the podcast. I read every single one and your feedback is valuable.