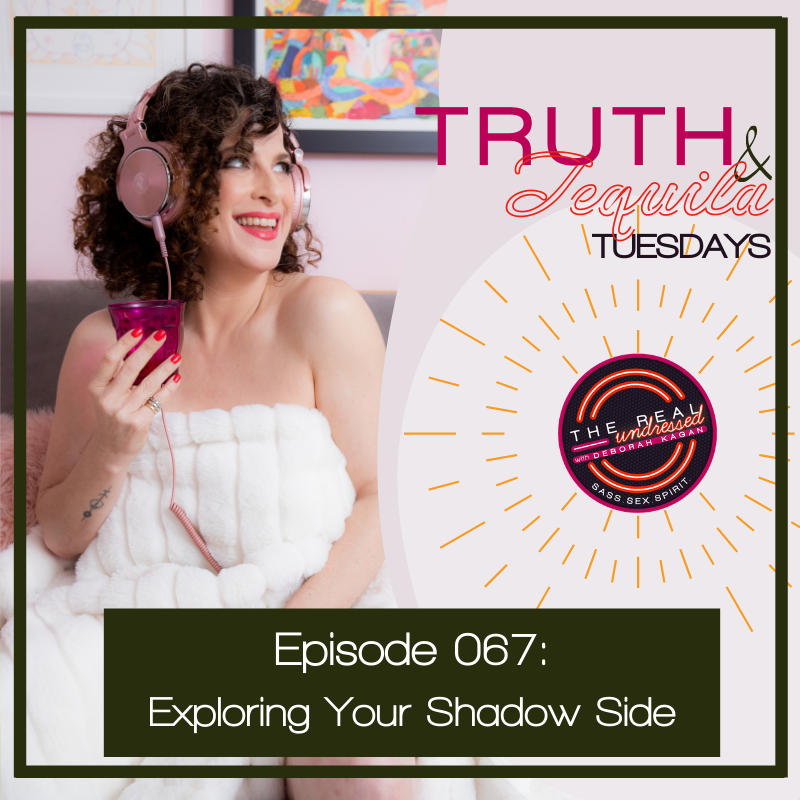 It's Truth + Tequila Tuesday!
This week's questions comes from Sarah and she says:
Every year for my job I have to take risk training on suicide and sexual assault. It's a requirement. We have a deadline to complete the tests. And today I just did training on suicide. The same thing happens to me each year. I start to get really tired and a feeling of exhaustion comes over me. I start to think about errands I could do on the way home and that I probably should do those if I could only take the test tomorrow. My stomach hurts and I get a really painful sensation throughout my body that's very, very uncomfortable. I don't like any of these feelings. Is there a way I can just detatch from them so I can get through taking these tests? Help!
Let me just say, I love this question, and truly, I love The Real Undressed community because all the q's you bring are honest, vulnerable and genuinely seeking evolution….and FREEDOM. Oh my gosh, that's what it's about. Personal freedom to bring your brightest and best self to all aspects of your life.
Remember, if you have a question you'd like considered for an upcoming Truth + Tequila episode, go to
And click submit your Q on the Truth + Tequila image.
The Real Undressed is here to inspire you to get free…in whatever way, shape or form that takes.
If you're digging the podcast, please take 60 seconds and subscribe on Spotify or Apple and leave a 5 star rating. And if you really want to let your mojo shine, leave a review. They make the world of difference in helping this show grow and reach the people who need it most.
Make sure you tune in on Friday for a full episode with International Speaker, Yoga Teacher Trainer, Energy Healer, and Ordained Minister, Sat Devbir Singh.
As always, thanks for getting undressed with me.
===
RESOURCES
http://www.RockYourMojoLive.com 
THE live event online to get direct access to the tools, practices and community to support your mojo power. It's happening OCTOBER 2 – 4th. Reserve your spot now.
Lifetime membership to THE Mojo archive with 100s of audios, videos, pdfs, worksheets and resources to get and keep your Mojo flowing.
http://www.TheRealUndressed.com
THE hub for all episodes of the podcast PLUS access your free Mojo Meditation and guide
Episode 024 with Jamie Catto: Spirituality, Sex and Your Shadow