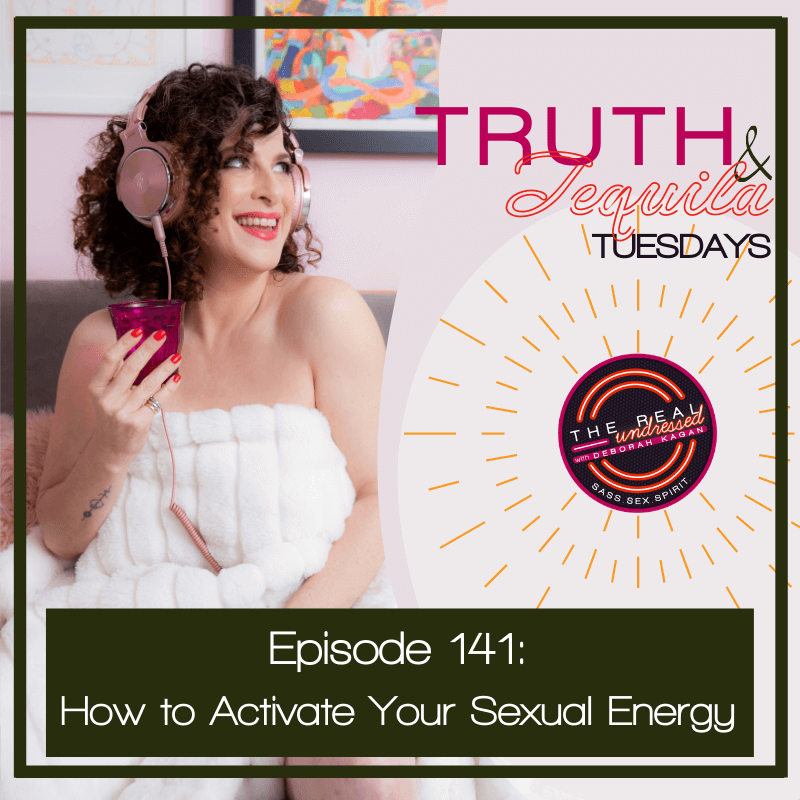 Welcome to Truth + Tequila!
These episodes are dedicated to answering any and all questions you have navigating the areas of spirit, sex and of course, igniting your mojo. AND every so often they are here to offer you a nugget or two of pure unadulterated mojo.
This week we have a question from Carol, who says:
I feel like lately I don't want anything. and I've always been a person who wants. So much. And I think I still am, but I think from maybe disappointments from the past, I've kind of just pushed myself down and dulled myself off. Plus, I've kind of been neglecting the sex thing.
I've been alone that way for many, many years since my husband died. There's been no sex or any real desire for it. But I'm starting to think that the lack of any activity in that part of my life might be the reason I am experiencing life to be dull and just something to get through. I have more years ahead of me and I think the bottom line is I need help in knowing how to be more alive and not afraid, and maybe not being afraid to want things and have desire again. I'd just like to embody life in every possible way. Is this possible?
====> TUNE IN for the oh, so mojolcious response
Feminine + Masculine Energy – 3 Part Series
I'd love to hear from you, send me a DM on Instagram and let me know about your experience with the technique from this episode.
Remember, the Real Undressed is here to inspire you to get free…in whatever way, shape or form that takes.
If you have a q you'd like answered on a Truth + Tequila episode, go to therealundressed.com and click submit your q on the truth and tequila image.
And of course, if you're digging the episode, please take 60 seconds and subscribe to the podcast on Spotify or Apple and leave a 5 star rating. And if you really want to let your mojo shine, leave a review. They make the world of difference in helping this show grow and reach the people who need it most.
As always, thanks for getting undressed with me.