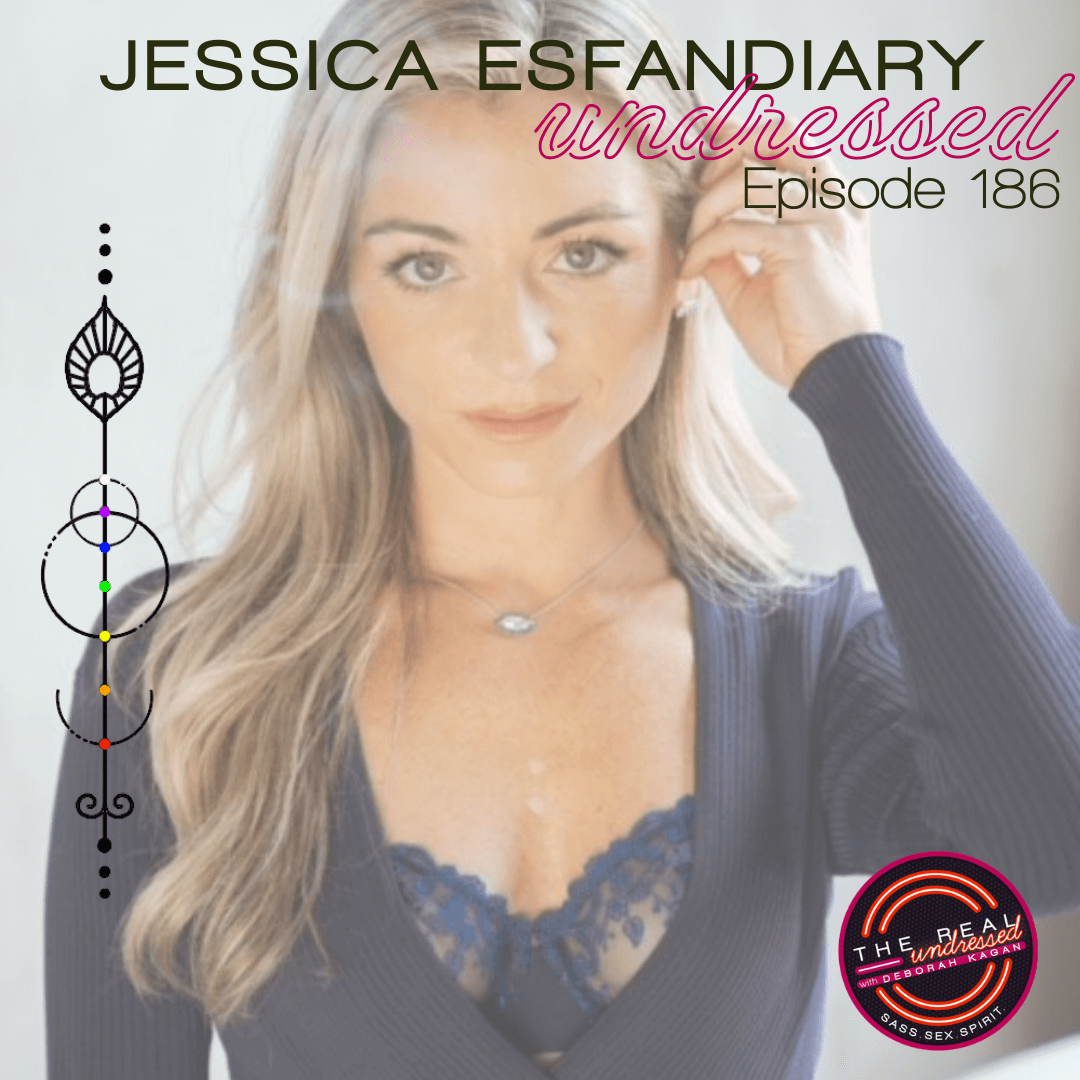 Jessica Esfandiary is a curator of brave spaces for people to own their power and awaken to their most expansive selves.  Through her work as a coach and facilitator, she realized it was people's relationships that needed healing the most. She wants to inspire people to create designer relationships filled with truth, vulnerability, intimacy and play.
In this episode we speak about everything from:
~ the happy accident that led to a major relationship shift
~ the beauty and benefits of compersion
~ building community (in and out of the bedroom)
~ how to speak to family and friends about being in an open relationship
~ the ins and outs of being in a triad relationship
~ what happens when jealousy occurs
~ the critical importance of the shadow (particularly to enhance sexual pleasure)
~ and much more!
Connect with Jessica Esfandiary
Website   | http://www.openlatepodcast.com
http://www.jessicaesfandiary.com
Instagram |     https://www.instagram.com/journey.with.jessica/
https://www.instagram.com/openlatethepodcast/
*****
MENTORING + FREE MOJO CHECK LIST 
Burnt out and Stressed?
Disconnected from your body?
Lost your enthusiasm for life?
Craving confidence + feminine radiance?
You need to talk with me ASAP.
You are being gifted with an opportunity to have a complimentary Mojo Mentoring session with me*. And yes, we can uncover what's in the way and ignite your mojo…PLUS, as soon as you book your call, you receive a FREE Mojo Check List to get your engines revved right away.
Click the link and reserve your spot now:
https://mojo.deborah-kagan.com/mentoring
* a limited number of sessions are available
*****
Connect with Deborah
Website | https://therealundressed.com/
Instagram | https://www.instagram.com/therealundressed/
https://www.instagram.com/deborahkagan/
Facebook | https://www.facebook.com/mojorecoveryspecialist/
Subscribe to The Real Undressed Podcast
iTunes | https://podcasts.apple.com/us/podcast/the-real-undressed-with-deborah-kagan/id1494643770
Spotify | https://open.spotify.com/show/1eOQaw6kryBsXo7Jb6qEnv
Please remember to:
the podcast. I read every single one and your feedback is valuable.