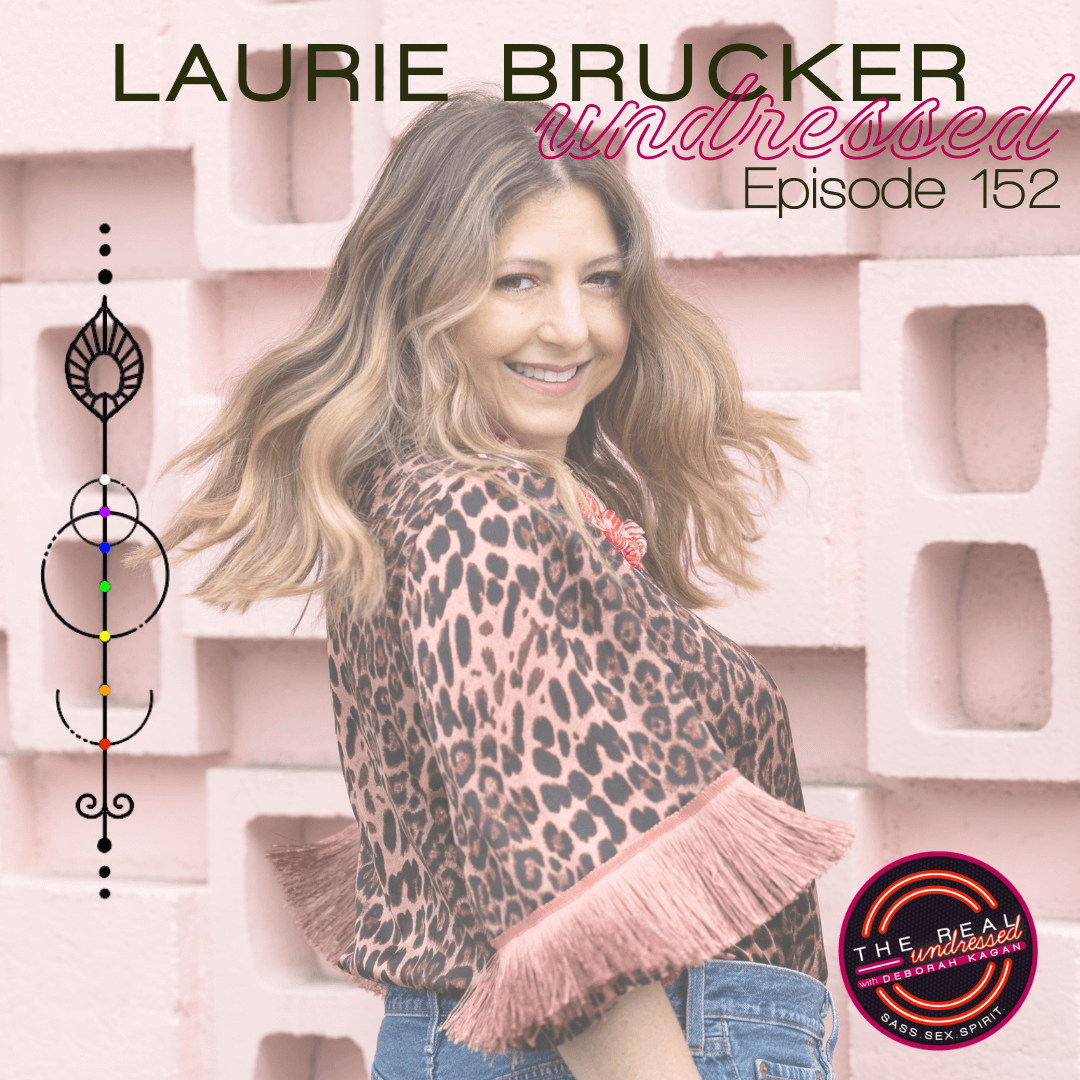 Laurie Brucker of LaurieBstyle LLC, named "LA's top personal shopper and stylist" by Angeleno Magazine, "LA's best personal stylist" by CBS, "LA's go-to stylist" by the Los Angeles Times, is all about Stylepowerment.  A certified image consultant, personal stylist, motivational speaker, spokeswoman and author of the book You are the Style, Laurie brings eighteen years of fashion and style expertise, to private homes, to public stages, and on-camera as a style expert and host.  Teaching realistic, creative and attainable style strategies, Laurie's unique specialty merges style with embodiment, self-acceptance, confidence and manifestation.
In this episode we speak about everything from:
~ the process of how to connect with your soul in a material world
~ the shift into your highest self + claiming your purpose
~ the importance of getting dressed everyday (and how it enhances your energy + your confidence)
~ how to own + honor your conscious self
~ the keys to know when dressing for a sex party (yes, it's a thing)
~ when to use the strategy of role play in choosing what to wear
~ how to pay attention to your own wisdom + the access to increased self-love
~ how to regulate your feelings (and yes, style helps!)
~ and much more!
Connect with Laurie Brucker
Website |  http://www.lauriebstyle.com
Book | http://www.youarethestylebook.com
Instagram | http://www.instagram.com/lauriebstyle
*****
FREE GUIDED BREATH TECHNIQUE
Turn your fear into Faith.
Your Stress into Serenity.
Your Anxiety into Assurance.
Your Misfortune into Mojo.
https://www.therealundressed.com/breathe
*****
Connect with Deborah
Website | https://therealundressed.com/
Instagram | https://www.instagram.com/therealundressed/
https://www.instagram.com/deborahkagan/
Facebook | https://www.facebook.com/mojorecoveryspecialist/
Subscribe to The Real Undressed Podcast
iTunes | https://podcasts.apple.com/us/podcast/the-real-undressed-with-deborah-kagan/id1494643770
Spotify | https://open.spotify.com/show/1eOQaw6kryBsXo7Jb6qEnv
Please remember to:
the podcast. I read every single one and your feedback is valuable.