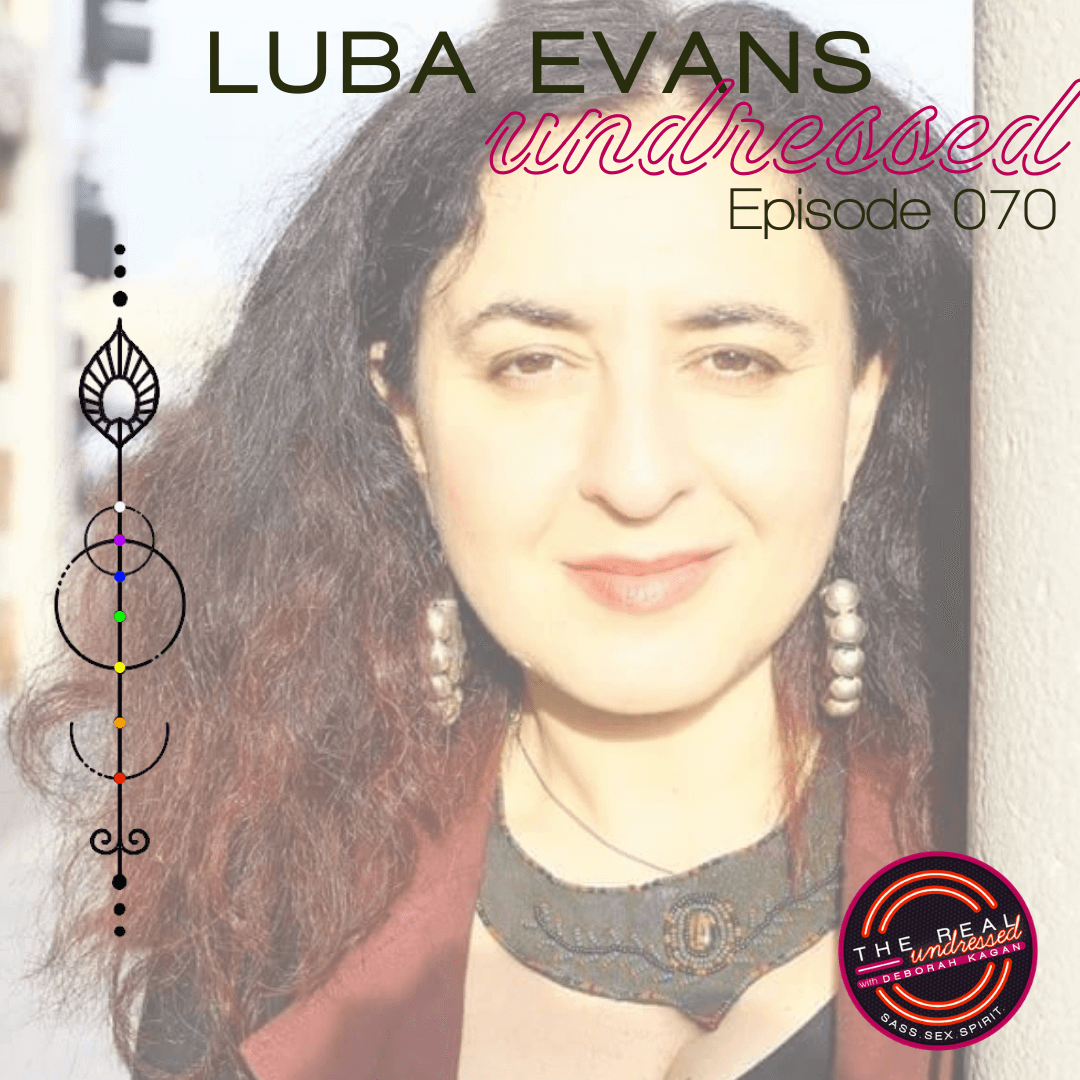 Luba Evans is an International Teacher and a coach to coaches. She runs regular trainings in New York, as well as intensives and residential retreats at her retreat center, Galiana. She also teaches in Europe, India and South America serving a global community of students. She's taught more than 250 different workshops and retreats. She has also created multiple online self study courses and conducts weekly online trainings helping thousands of people manifest the life that they want.
In her own words: I am here to help restore the ability to feel and love, maximize our potential as humans, rejuvenate, heal, shift to a whole new dimension of possibilities. Life is sacred. Every moment of it is priceless.
In this episode we speak about everything from:
~ what Tantra actually is
~ the three vehicles of Tantra
~ making love in the cosmos, cosmic sexuality and having transpersonal experiences
~ recognizing your spiritual gifts + owning them
~ the Shiva (masculine) and Shakti (feminine) energy within us all
~ the importance of compassion, discipline and devotion within Tantra
~ the most common childhood wound and its impact
~ the confusion between the sexes and how relationships are suffering
~ SPIRIT being the next level global currency
~ simple, easy self-love practices
~ the key ingredient to being a great lover (it will surprise you)
~ and much more!
Connect with Luba Evan
Website |          http://www.lubaevans.com
*****
FREE GUIDED BREATH TECHNIQUE
Turn your fear into Faith.
Your Stress into Serenity.
Your Anxiety into Assurance.
Your Misfortune into Mojo.
https://www.therealundressed.com/breathe
*****
Connect with Deborah
Website | https://therealundressed.com/
Instagram | https://www.instagram.com/therealundressed/
https://www.instagram.com/deborahkagan/
Facebook | https://www.facebook.com/mojorecoveryspecialist/
Subscribe to The Real Undressed Podcast
iTunes | https://podcasts.apple.com/us/podcast/the-real-undressed-with-deborah-kagan/id1494643770
Spotify | https://open.spotify.com/show/1eOQaw6kryBsXo7Jb6qEnv
Please remember to:
the podcast. I read every single one and your feedback is valuable.