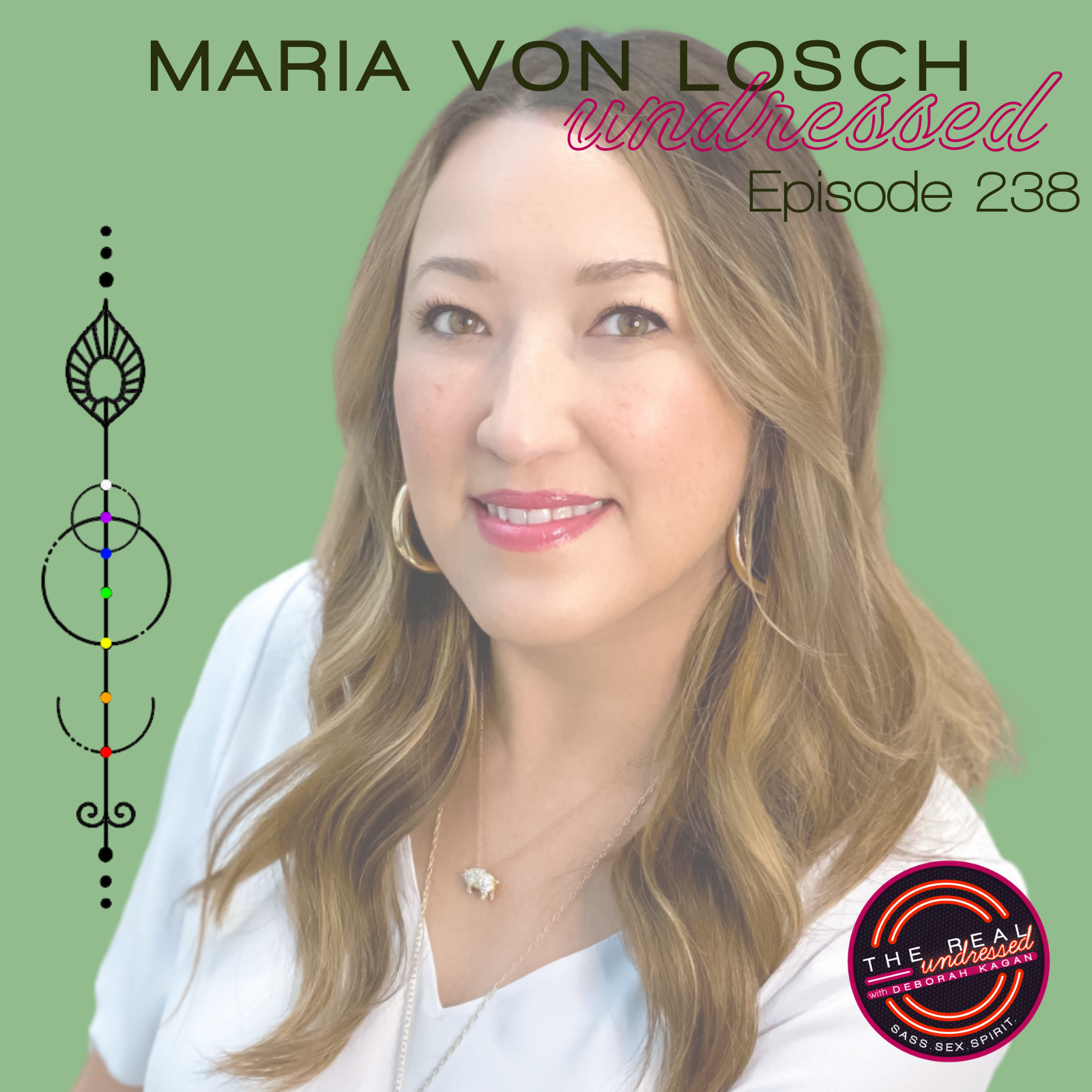 Maria Von Losch is a new Business Coach, Brand Strategist, editor of The Savvy Life (digital magazine), creator of Content Cure App, Speaker and Author. Her passion is helping new entrepreneurs take their idea or passion and turn it into a memorable and profitable brand online.
In this episode we speak about everything from:
~ the moment she stepped back on the spiritual path after many years of being disconnected
~ the spiritual side of sobriety
~ what the one big resistance is for most people when facing a breakdown
~ a ritual that connects her to spirit (and it's so simple and works every time)
~ how your senses are a gateway to meditation and much more!
~ the practice that transforms any circumstance and can be done anywhere, anytime
~ her experience of her body and libido during menopause
~ owning her power as 50+ woman
~ and much more!
Connect with Maria Von Losch
Website |  https://thesavvylife.co
Instagram |  http://instagram.com/thesavvylife.co
TikTok |  https://tiktok.com/@thesavvylife_
Pinterest |  https://www.pinterest.com/thesavvylife_
LinkedIn |  https://www.linkedin.com/company/the-savvy-life-co/
*****
MENTORING + FREE MOJO CHECK LIST 
Burnt out and Stressed?
Disconnected from your body?
Lost your enthusiasm for life?
Craving confidence + feminine radiance?
You need to talk with me ASAP.
You are being gifted with an opportunity to have a complimentary Mojo Mentoring session with me*. And yes, we can uncover what's in the way and ignite your mojo…PLUS, as soon as you book your call, you receive a FREE Mojo Check List to get your engines revved right away.
Click the link and reserve your spot now:
https://mojo.deborah-kagan.com/mentoring
* a limited number of sessions are available
*****
Connect with Deborah
Website | https://therealundressed.com/
Instagram | https://www.instagram.com/therealundressed/
https://www.instagram.com/deborahkagan/
Facebook | https://www.facebook.com/mojorecoveryspecialist/
Subscribe to The Real Undressed Podcast
iTunes | https://podcasts.apple.com/us/podcast/the-real-undressed-with-deborah-kagan/id1494643770
Spotify | https://open.spotify.com/show/1eOQaw6kryBsXo7Jb6qEnv
Please remember to:
the podcast. I read every single one and your feedback is valuable.