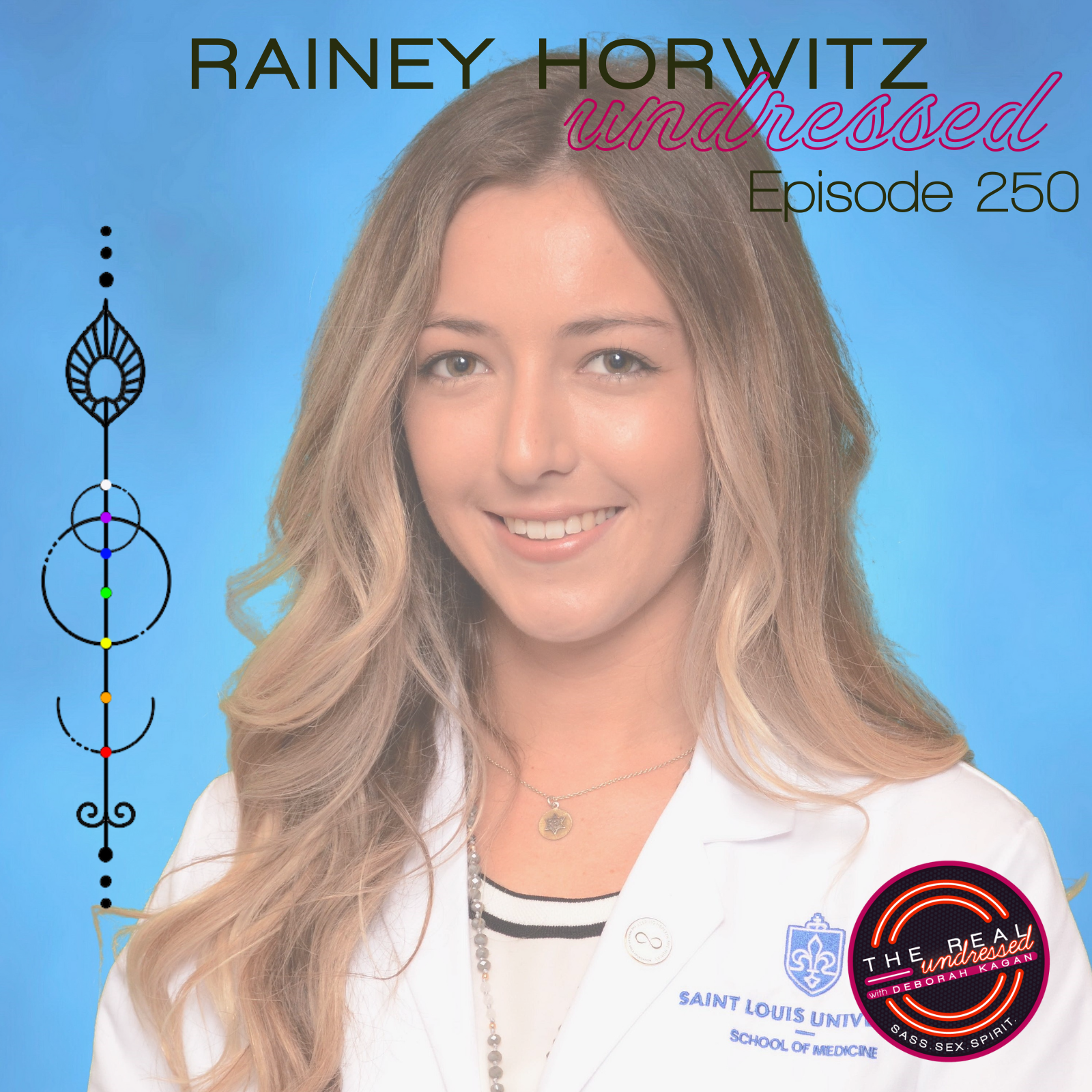 Rainey Horwitz is a fourth year MD student pursuing a career in sexual medicine and a current urologic surgery residency applicant. Prior to medical school, her research for nearly four years surrounded history and philosophy of sex and science. Her work is aimed at normalizing pleasure informed conversations about sex in medicine and assisting other health workers in learning the importance of removing stigma and shame from the doctors office. Her current research interests include medical uses for vibrators, historical and contemporary censorship of the word "vagina," and problems surrounding sexual health literacy in urology residency and medical training as a whole.
In this episode we speak about everything from:
~ how she decided to focus on urology as a professional path (it's not what you might think)
~ what sexual medicine is and why it's a massively growing feld
~ the range of sexual challenges she treats and the unfortunate knowledge gap around the discussion in medical school
~ the one sex toy that has medical AND psychological benefits
~ how sexual medicine has changed over the last two years (it's exciting even with the crazy times we're living in)
~ how she was censored during a sex education talk (you need to hear this)
~ the rise in vasectomies, where they're restricted and the possibility of reversal
~ why the word vagina is widely censored and how the word penis runs freely
~ and much more!
Connect with Rainey Horwitz
Website |   https://linktr.ee/sexplainedmed
Instagram | http://www.instagram.com/sexplained.med
*****
MENTORING + FREE MOJO CHECK LIST 
Burnt out and Stressed?
Disconnected from your body?
Lost your enthusiasm for life?
Craving confidence + feminine radiance?
You need to talk with me ASAP.
You are being gifted with an opportunity to have a complimentary Mojo Mentoring session with me*. And yes, we can uncover what's in the way and ignite your mojo…PLUS, as soon as you book your call, you receive a FREE Mojo Check List to get your engines revved right away.
Click the link and reserve your spot now:
https://mojo.deborah-kagan.com/mentoring
* a limited number of sessions are available
*****
Connect with Deborah
Website | https://therealundressed.com/
Instagram | https://www.instagram.com/therealundressed/
https://www.instagram.com/deborahkagan/
Facebook | https://www.facebook.com/mojorecoveryspecialist/
Subscribe to The Real Undressed Podcast
iTunes | https://podcasts.apple.com/us/podcast/the-real-undressed-with-deborah-kagan/id1494643770
Spotify | https://open.spotify.com/show/1eOQaw6kryBsXo7Jb6qEnv
Please remember to:
the podcast. I read every single one and your feedback is valuable.