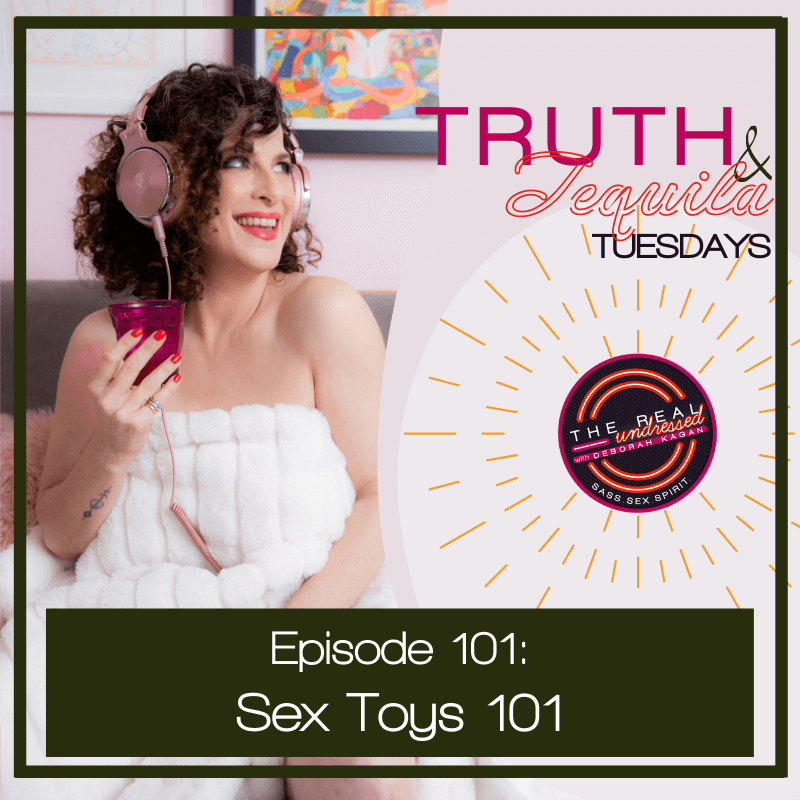 It's Truth + Tequila Tuesday!
Today, we have a great straight forward question from Elizabeth and she asks:
What are some good first time buys at the sex shop?
Under non pandemic circumstances, it's always fun to go to your local sex shop and have a look around. And when the time comes, if you're feeling comfortable, I recommend chatting with a salesperson.  Most of the stores I've visited (and I've visited A LOT of them) have knowledgeable and helpful employees….
….TUNE IN to the episode for the full deets
Remember, if you have a question you'd like considered for an upcoming Truth + Tequila episode,
Go to therealundressed.com
And click submit your Q on the Truth + Tequila image.
The Real Undressed is here to inspire you to get free…in whatever way, shape or form that takes.
If you're digging the podcast, please remember to generously use your share button and give it a rating and review. They make the world of difference in helping this show grow.
Make sure you tune in on Friday for a full episode with the multitalented international Variety burlesque performer and event host, Vixen Deville!
As always, thanks for getting undressed with me.