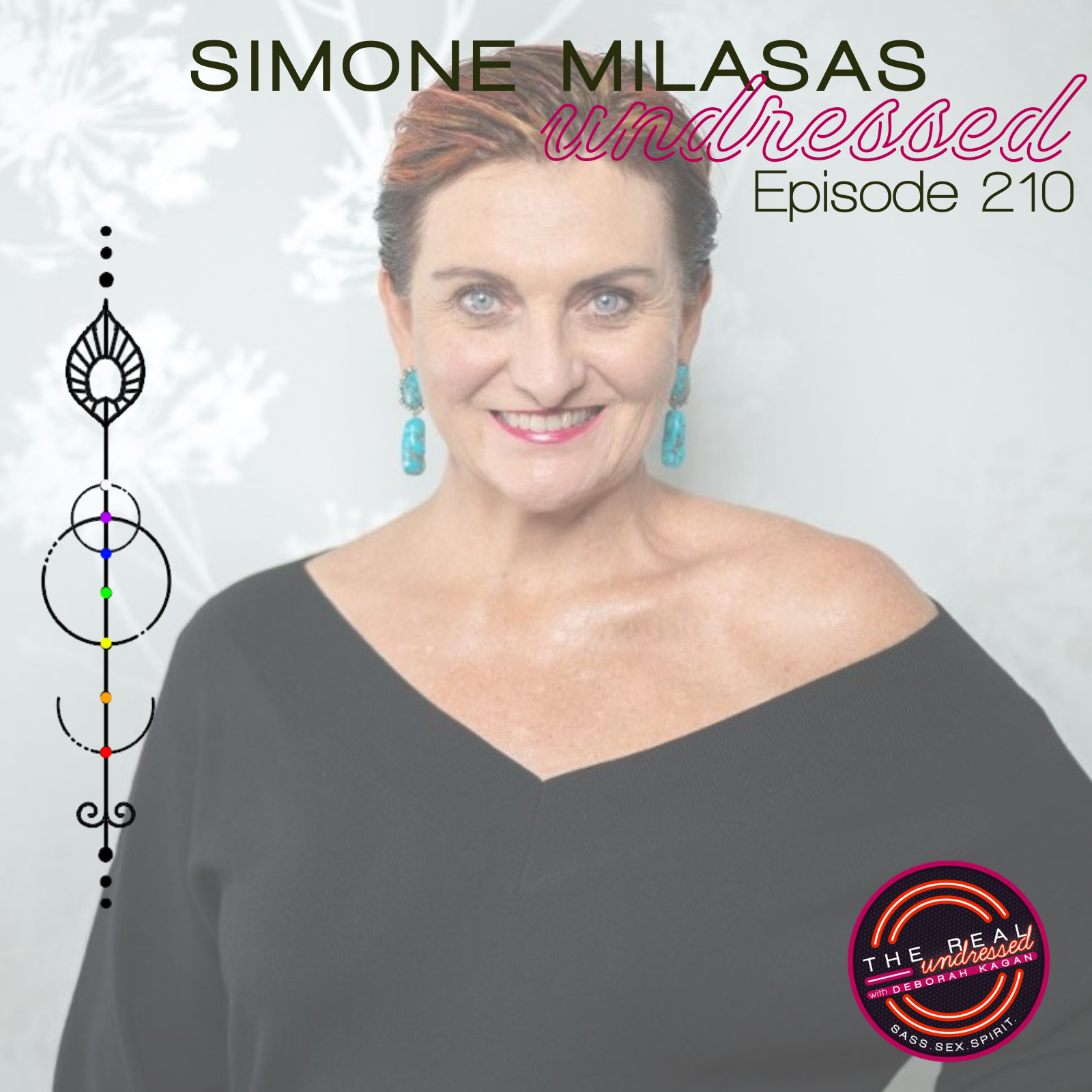 Simone Milasas is a self-made millionaire, renowned speaker, and the founder of Joy of Business. She is a bestselling author and has written Joy of Business and Getting Out of Debt Joyfully, translated into multiple languages. Relationship: Are You Sure You Want One? – co-authored with Brendon Watt – is her third book. Simone constantly sees the joy of possibility and future and recognizes the prospect of possibility in every choice. A dynamic and savvy investor, Simone is a co-owner of the Castle Casalborgone in Italy, the Antique and Possibilities in QLD, Australia, and El-Lugar, an eco-retreat in Costa Rica. She also hosts a weekly podcast, The Choice Change and Action Podcast, available on iTunes. More on Simone at http://www.simonemilasas.com.   
In this episode we speak about everything from: 
~ the benefits of not believing ANYTHING (this is a gamechanger) 
~ your relationship with nature and why it's more critical than you realize  
~ the power of Access Consciousness 
~ how to determine the future YOU actually want to create 
~ the tools you can use to receive information from the earth 
~ the elements of intimacy 
~ why you MUST know yourself (truly, madly, deeply) 
~ what's REALLY in the way of loving yourself 
~ pleasure, our bodies and staying sexy 
~ and much more! 
Connect with Simone Milasas 
Website |  https://www.relationshipsdonedifferent.com/ 
 https://www.simonemilasas.com/ 
Instagram |  https://www.instagram.com/relationshipsdonedifferent/ 
       https://www.instagram.com/simonemilasas/ 
Facebook |  https://www.facebook.com/RelationshipsDoneDifferent/ 
https://www.facebook.com/AccessSimoneMilasas/?hc_ref=SEARCH&fref=nf 
Twitter |  https://twitter.com/simonemilasas  
Youtube |   
https://www.youtube.com/watch?v=jAzYT9c2cAs&list=PLbCrFBZ9ef8JxqBALf-n–nRkbRhbGOnP 
*****
MENTORING + FREE MOJO CHECK LIST  
Burnt out and Stressed?
Disconnected from your body?
Lost your enthusiasm for life?
Craving confidence + feminine radiance?
You need to talk with me ASAP.
You are being gifted with an opportunity to have a complimentary Mojo Mentoring session with me*. And yes, we can uncover what's in the way and ignite your mojo…PLUS, as soon as you book your call, you receive a FREE Mojo Check List to get your engines revved right away.
Click the link and reserve your spot now:
https://mojo.deborah-kagan.com/mentoring 
* a limited number of sessions are available
***** 
Connect with Deborah 
Website | https://therealundressed.com/ 
Instagram | https://www.instagram.com/therealundressed/  
  https://www.instagram.com/deborahkagan/
Facebook | https://www.facebook.com/mojorecoveryspecialist/  
Subscribe to The Real Undressed Podcast 
iTunes | https://podcasts.apple.com/us/podcast/the-real-undressed-with-deborah-kagan/id1494643770 
Spotify | https://open.spotify.com/show/1eOQaw6kryBsXo7Jb6qEnv  
Please remember to: 
the podcast. I read every single one and your feedback is valuable.