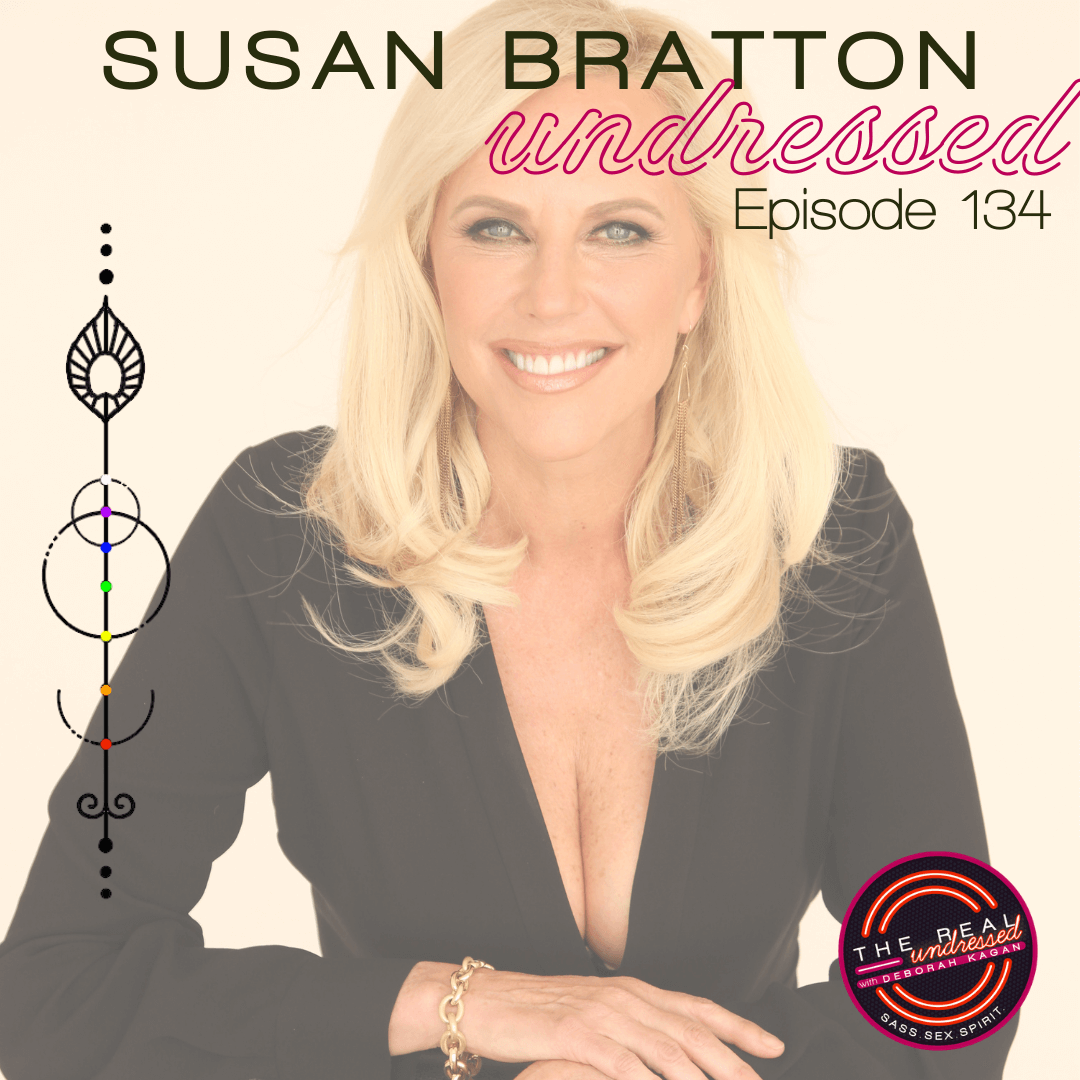 Susan Bratton is the "Intimacy Expert to Millions", a champion and advocate for all those who desire intimacy and passion their whole life long.
She is co-founder and CEO of two corporations: Personal Life Media, Inc., a publisher of heart-connected lovemaking techniques and bedroom communication skills and The20, LLC., a manufacturer of organic and botanical supplements that enhance sexual vitality.
She is a best-selling author and publisher of 34 books and programs including Sexual Soulmates, Relationship Magic, Revive Her Drive, Ravish Him, Steamy Sex Ed, The Passion Patch, Hormone Balancing, and Hot To Trot.
She has been featured in the New York Times and on CNBC and the TODAY show as well as frequent appearances on ABC, CBS, The CW, Fox and NBC.
You can find The Susan Bratton Show at BetterLover.com, her personal shares on Instagram @susanbratton, and her lust-for-life supplements, FLOW and DESIRE at The20store.com.
In this episode we speak about everything from:
~ being a multi-orgasmic woman
~ the Matriarchal view of sex + orgasm (and why we need to shift into ASAP for radical, potent transformation in and out of the bedroom)
~ the three things that can turn a marriage from failing to flowering
~ big clit energy and why it's critical
~ why sex techniques alone don't work
~ sexual soul mates
~ and much more!
Connect with Susan Bratton
Website |     https://personallifemedia.com/
Facebook | https://www.facebook.com/trustedhotsexadvisortomillions
Instagram |  https://www.instagram.com/susanbratton/
Youtube |        https://www.youtube.com/c/BetterLover
Resources Susan Mentions in this episode:
VFit Vaginal Restoration Gift with Purchase for Susan Bratton fans http://trustyclick.com/vfit
Lady Bi and Miss Bi Fun Factory Save 10% more With Promo Code Susan http://trustyclick.com/ffactory
FLOW Blood Flow Supplement made from Organic Veggies and Fruit 10% off Promo Code SUSAN http://the20store.com
*****
FIRE UP YOUR MOJO:
A Series of Masterclasses to Move You Into Your Groove
Fire Up Your Mojo is a series of masterclasses to move you into your groove. Each month focuses on a mojo related topic for you to enhance your confidence, embodiment and vitality. There are masterclasses on Feminine Radiance, Mindset, Manifestation, Self Care, Sensuality, Sex and much more!
Take one, two, a few or the best option: ALL!
For all the deets and to secure your spot, go here now:
*****
Connect with Deborah
Website | https://therealundressed.com/
Instagram | https://www.instagram.com/therealundressed/
https://www.instagram.com/deborahkagan/
Facebook | https://www.facebook.com/mojorecoveryspecialist/
Subscribe to The Real Undressed Podcast
iTunes | https://podcasts.apple.com/us/podcast/the-real-undressed-with-deborah-kagan/id1494643770
Spotify | https://open.spotify.com/show/1eOQaw6kryBsXo7Jb6qEnv
Please remember to:
the podcast. I read every single one and your feedback is valuable.