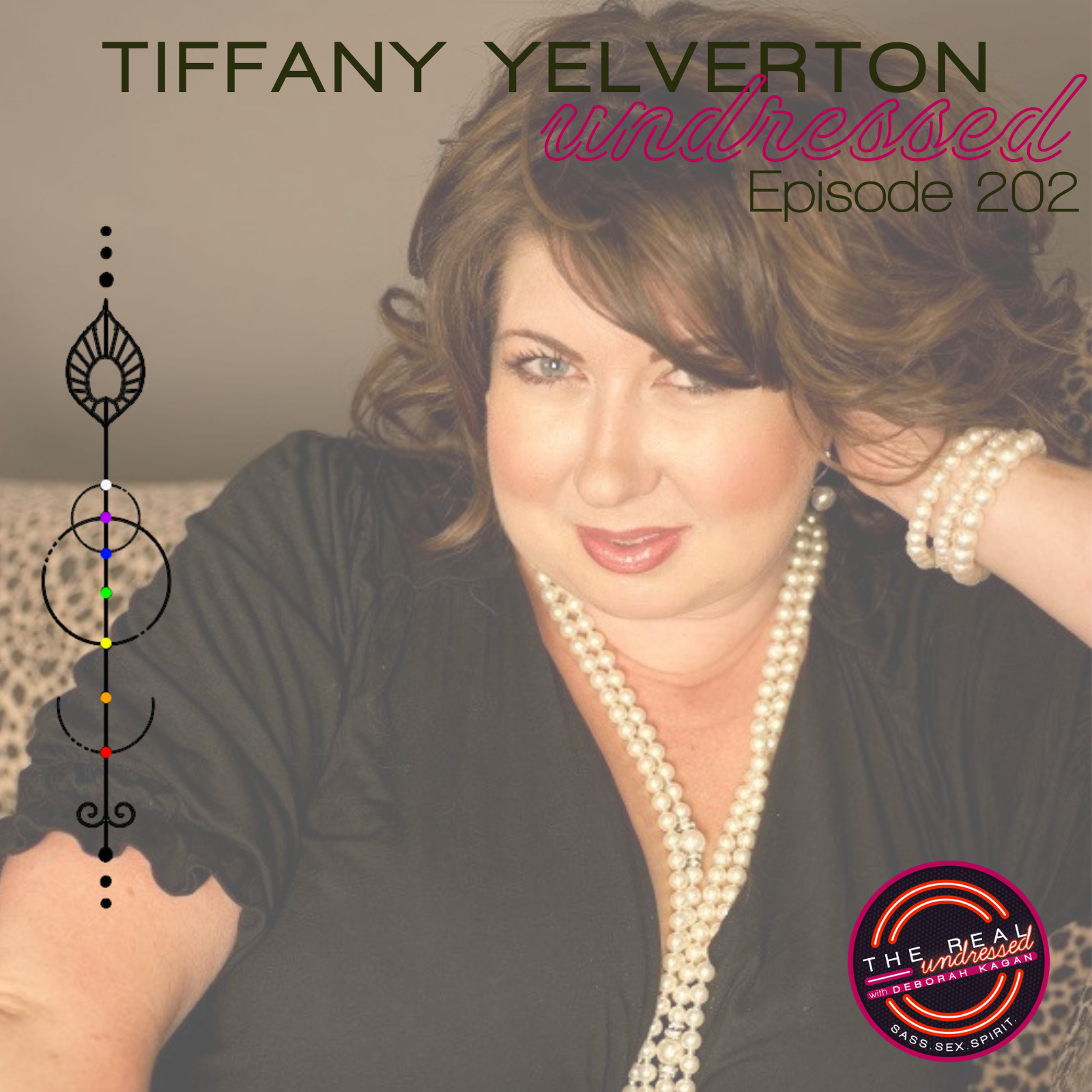 Tiffany Yelverton is the founder and Chief Sexinista of Entice Me Soirees, Inc. and Sexy Survivors, based in Long Beach, CA. She is known as The Sex Toys Scientist and Orgasm Guru to her colleagues in the medical field. Her mission is to facilitate provocative conversations about sex, self-love, confidence, and relationships to close the pleasure gap. Her goal is to educate and entice people to have more pleasurable, fulfilling, and healthy sex lives. As a master sex coach, she facilitates workshops, luxury retreats, private Sexy Soirées, and consultations. She has helped men and women connect with themselves, at their sexual core, to feel sexier in and out of the bedroom.
In this episode we speak about everything from:
~ why sex education is critical to cultivating self-worth and healthy relationships
~ the most commonly asked questions about sex
~ the one sexual enhancement everyone needs to have
~ what the most popular kink is over the last couple years
~ why women MUST support other women (and how, sadly, this isn't the norm)
~ the role sensuality plays in having a turned on life
~ having orgasms for peace
~ and much more!
Connect with Tiffany Yelverton
Website |  http://www.enticeme.com
Facebook | https://www.facebook.com/tiffany.yelverton
Instagram | https://www.instagram.com/enticemesoirees
LinkedIn | https://www.linkedin.com/in/tiffanyayelverton/
YouTube | https://www.youtube.com/c/EnticeMe/
*****
MENTORING + FREE MOJO CHECK LIST 
Burnt out and Stressed?
Disconnected from your body?
Lost your enthusiasm for life?
Craving confidence + feminine radiance?
You need to talk with me ASAP.
You are being gifted with an opportunity to have a complimentary Mojo Mentoring session with me*. And yes, we can uncover what's in the way and ignite your mojo…PLUS, as soon as you book your call, you receive a FREE Mojo Check List to get your engines revved right away.
Click the link and reserve your spot now:
https://mojo.deborah-kagan.com/mentoring
* a limited number of sessions are available
*****
Connect with Deborah
Website | https://therealundressed.com/
Instagram | https://www.instagram.com/therealundressed/
https://www.instagram.com/deborahkagan/
Facebook | https://www.facebook.com/mojorecoveryspecialist/
Subscribe to The Real Undressed Podcast
iTunes | https://podcasts.apple.com/us/podcast/the-real-undressed-with-deborah-kagan/id1494643770
Spotify | https://open.spotify.com/show/1eOQaw6kryBsXo7Jb6qEnv
Please remember to:
the podcast. I read every single one and your feedback is valuable.