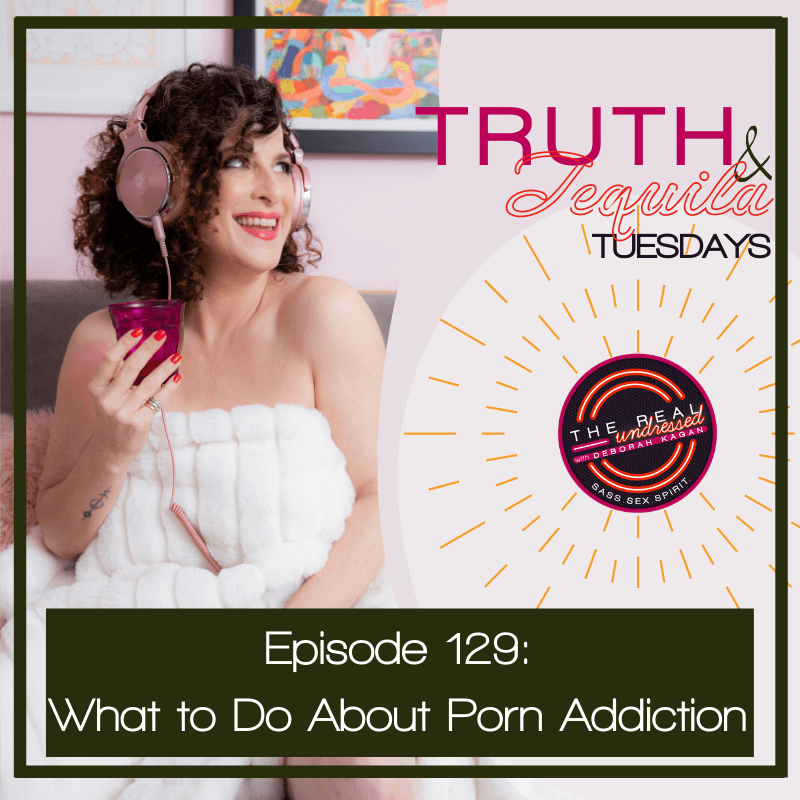 It's Truth + Tequila Tuesday!
These episodes are dedicated to answering any and all questions you have navigating the areas of spirit, sex and of course, igniting your mojo. AND every so often they are here to offer you a nugget or two of pure unadulterated mojo.
This week's question comes from an anonymous female listener who shares the following:
I've been dating a man for a little while and we've been having some issues with him staying erect and being turned on to me. We have great chemistry out of the bedroom and there's a lot of good potential in the bedroom despite the current glitch. However, he recently revealed to me that he's addicted to porn for many years and it's been difficult for him to have a full sex life with a woman. And so I guess my question is two fold: 1. Is there something I can do? 2. I totally fucking insane to try and work on this with this guy? Because I really do like him.
=====> Tune in to the episode to hear the response
Do you know someone addicted to porn? Has this every affected your life? Send me a DM on Instagram to let me know about YOUR experience.
Remember, The Real Undressed is here to inspire you to get free…in whatever way, shape or form that takes.
If you're digging the episode, please take 60 seconds and subscribe to the podcast on Spotify or Apple and leave a 5 star rating. And if you really want to let your mojo shine, leave a review. They make the world of difference in helping this show grow and reach the people who need it most.
We'll see you Friday for a full episode with the one and only, pioneer astrologer, musician and journalist John Townley.
As always, thanks for getting undressed with me.