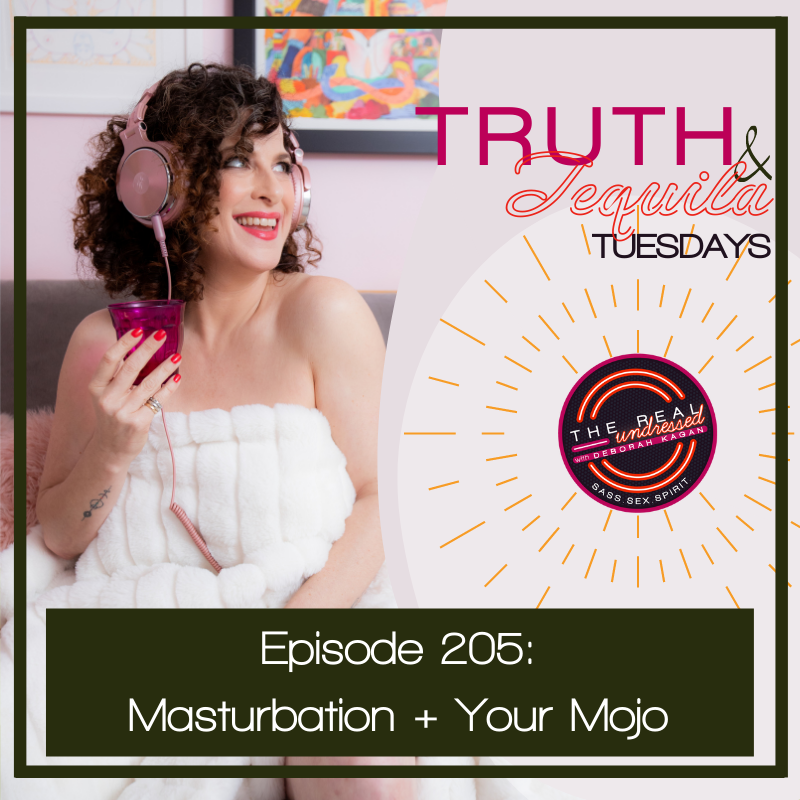 It's Truth + Tequila Tuesday! This week is a dose of mojo inspired by May being Masturbation Month. It's a hot topic and I'm dropping the mojo take for you.
Interested to know your thoughts…drop a rating and review and feel free to share the episode on your socials too.
===>
And PS. if you are dealing with heightened anxiety, stress and fear right now, remember to get the free guided breath technique. It's something I recorded for you to quell the anxiety and boost your mojo. It's linked in the notes and you can go to http://www.breathewithdeborah.com
Remember, if you have a question you'd like considered for an upcoming Truth + Tequila episode,
Go to https://www.therealundressed.com
And click submit your Q on the Truth + Tequila image. Or drop me a q in my IG DMs HERE.
The Real Undressed is here to inspire you to get free…in whatever way, shape or form that takes.
If you're digging the podcast, please take 60 seconds and subscribe on Spotify or Apple and leave a 5 star rating. And if you really want to let your mojo shine, leave a review. They make the world of difference in helping this show grow and reach the people who need it most.
As always, thanks for getting undressed with me.