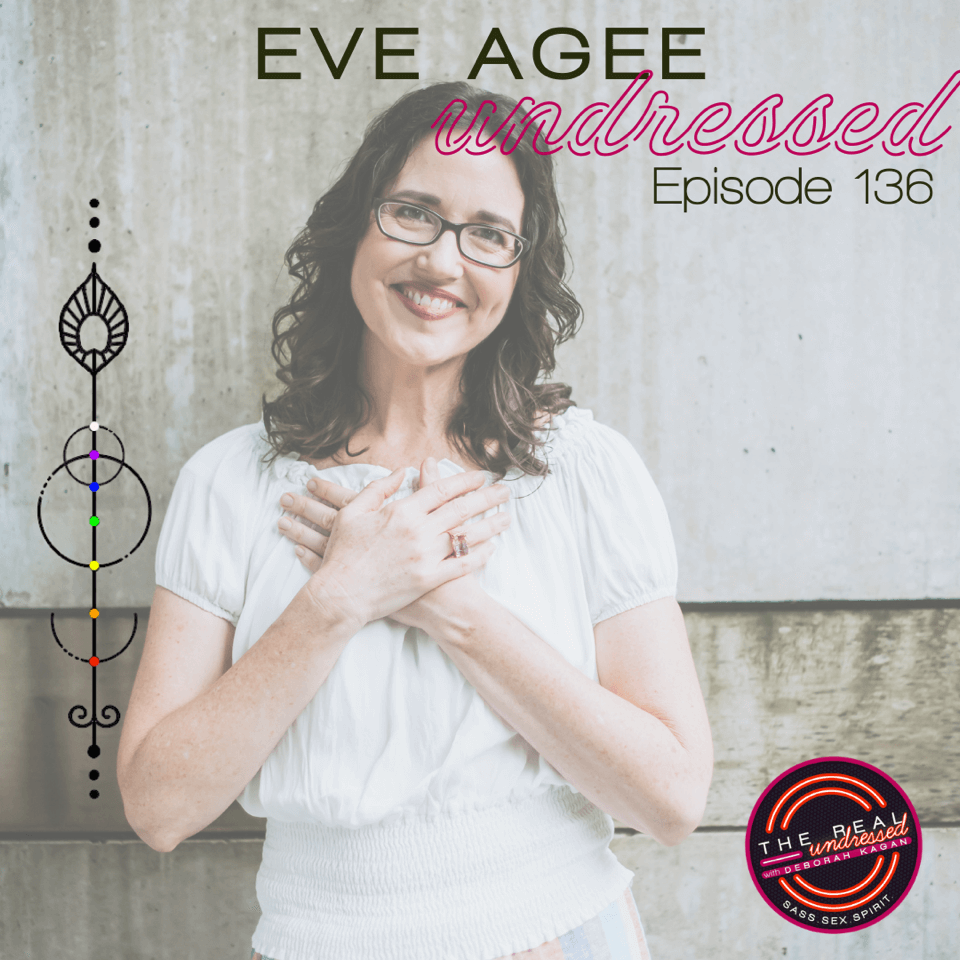 Eve Agee is an Anthropologist, women's empowerment expert, Bestselling Author and Founder of the Transform Coaching Academy.
A coach and healer for over 20 years, she has trained people from every continent to be successful coaches and embody their feminine leadership.
Her work has been featured on NBC, BBC, ABC and NPR and her Transform Coaching Academy has been ranked as one of the top coach training programs in the world.
She has also worked for the White House, training in Shamanism, conducted research in West Africa and taught at the University of Virginia.
In this episode we speak about everything from:
~ gaining wisdom about our bodies and female leadership from foreign cultures
~ how our culture denies the female body and what we can do about it
~ the best way to experience your shadow side and turn it into your biggest ally
~ the one relationship that no one taught us to revere and why it's the most critical relationship to your evolution
~ why making time for pleasure transforms your mind, body and soul
~ and much more!
Connect with Eve Agee
Website |  https://transformcoachingacademy.com/
Facebook | https://www.facebook.com/TransformCoachingAcademy/
Instagram |  https://www.instagram.com/transformcoachingacademy/
LinkedIn |    https://www.linkedin.com/company/transform-coaching-academy
*****
FIRE UP YOUR MOJO:
A Series of Masterclasses to Move You Into Your Groove
Fire Up Your Mojo is a series of masterclasses to move you into your groove. Each month focuses on a mojo related topic for you to enhance your confidence, embodiment and vitality. There are masterclasses on Feminine Radiance, Mindset, Manifestation, Self Care, Sensuality, Sex and much more!
Take one, two, a few or the best option: ALL!
For all the deets and to secure your spot, go here now:
*****
Connect with Deborah
Website | https://therealundressed.com/
Instagram | https://www.instagram.com/therealundressed/
https://www.instagram.com/deborahkagan/
Facebook | https://www.facebook.com/mojorecoveryspecialist/
Subscribe to The Real Undressed Podcast
iTunes | https://podcasts.apple.com/us/podcast/the-real-undressed-with-deborah-kagan/id1494643770
Spotify | https://open.spotify.com/show/1eOQaw6kryBsXo7Jb6qEnv
Please remember to:
the podcast. I read every single one and your feedback is valuable.