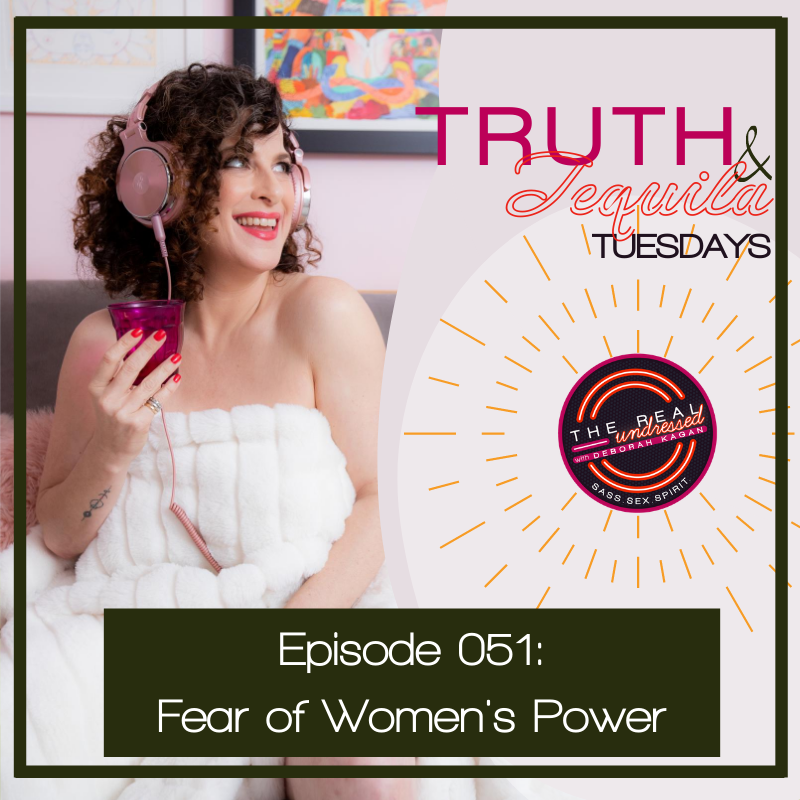 It's Truth + Tequila Tuesdays!
Quickie update on these episodes. I love and continue to welcome your questions for episodes.
AND I'll also be mixing the episodes up with straight up thoughts, inspiration and #mojo truths. Think of Tuesdays as your Undressed cocktail always ready for a good time.
Remember, to have your question considered for an upcoming Truth + Tequila episode,
Go to therealundressed.com
And click submit your Q on the Truth + Tequila image.
The Real Undressed is here to inspire you to get free…in whatever way, shape or form that takes.
If you're digging the podcast, please take 60 seconds and subscribe on Spotify or Apple and leave a 5 star rating. And if you really want to let your mojo shine, leave a review. They make the world of difference in helping this show grow and reach the people who need it most.
Make sure you tune in on Friday for a full episode the one and only, Cosmic Soul Journeyer + Mermaid, Heather Carter.
As always, thanks for getting undressed with me.