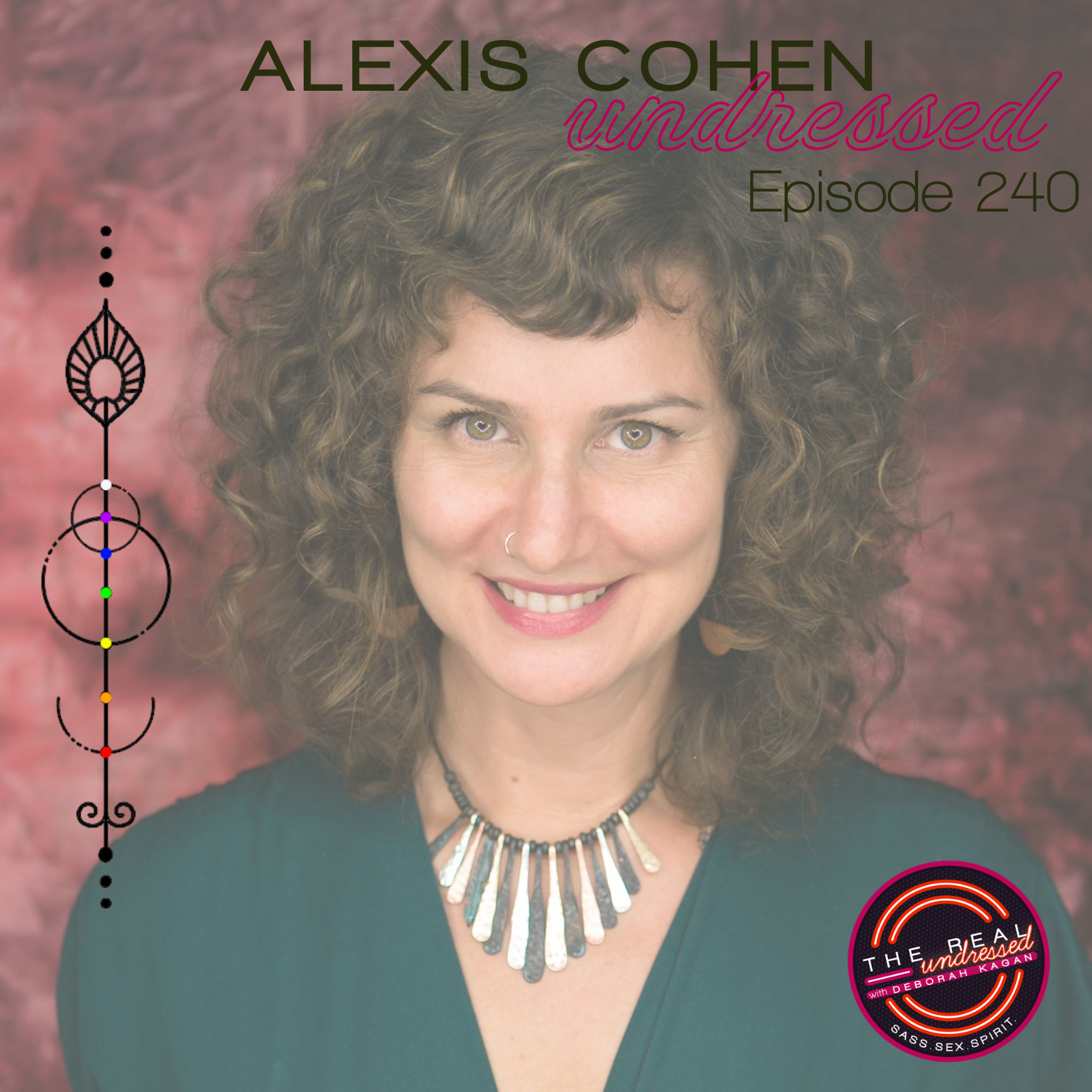 Alexis Cohen is the founder of Art Medicine, LLC. She's a visionary artist and Art Medicine Guide. Alexis supports Art Medicine Makers to weave their gifts of creativity, healing and transformation into devotional practices, sacred bodies of work and Divinely Inspired Businesses. She is also a shamanic practitioner and healer practicing for over 15 years. She has a BA in Creative Writing from San Francisco State, and studied painting and drawing at the Art Academy and Center for Creative Exploration-both schools are in San Francisco. She received her Shamanic and hypnotherapy certifications at Foundation of the Sacred Stream in Berkeley and ran a thriving Depth Hypnosis practice for 10 years. Depth Hypnosis is a healing modality that combines Shamanism, Transpersonal Psychology, hypnotherapy and Tibetan Buddhist Psychology. She also supported 300 new souls entering the world during her decade-long career as a birth doula!
In this episode we speak about everything from:
~ her number one go-to when she's moving through a transformation (and how you can do it too)
~ the thing her mother consistently asks that instantly centers her (and what it was like growing up with this kind of support)
~ integrating shamanism and art
~ how the Divine Feminine led her to birthing
~ what happened when she opened to the spirituality of birth
~ what it takes to create spiritual fortitude
~ the critical need to experience anger
~ and much more!
Connect with Alexis Cohen
Website | https://www.alexiscohen.org/
Instagram | https://www.instagram.com/alexiscohenart/
Facebook | https://www.facebook.com/groups/127265911465579
Free Gift | https://artmedicine.us/painted-prayer
*****
MENTORING + FREE MOJO CHECK LIST 
Burnt out and Stressed?
Disconnected from your body?
Lost your enthusiasm for life?
Craving confidence + feminine radiance?
You need to talk with me ASAP.
You are being gifted with an opportunity to have a complimentary Mojo Mentoring session with me*. And yes, we can uncover what's in the way and ignite your mojo…PLUS, as soon as you book your call, you receive a FREE Mojo Check List to get your engines revved right away.
Click the link and reserve your spot now:
https://mojo.deborah-kagan.com/mentoring
* a limited number of sessions are available
*****
Connect with Deborah
Website | https://therealundressed.com/
Instagram | https://www.instagram.com/therealundressed/
https://www.instagram.com/deborahkagan/
Facebook | https://www.facebook.com/mojorecoveryspecialist/
Subscribe to The Real Undressed Podcast
iTunes | https://podcasts.apple.com/us/podcast/the-real-undressed-with-deborah-kagan/id1494643770
Spotify | https://open.spotify.com/show/1eOQaw6kryBsXo7Jb6qEnv
Please remember to:
the podcast. I read every single one and your feedback is valuable.