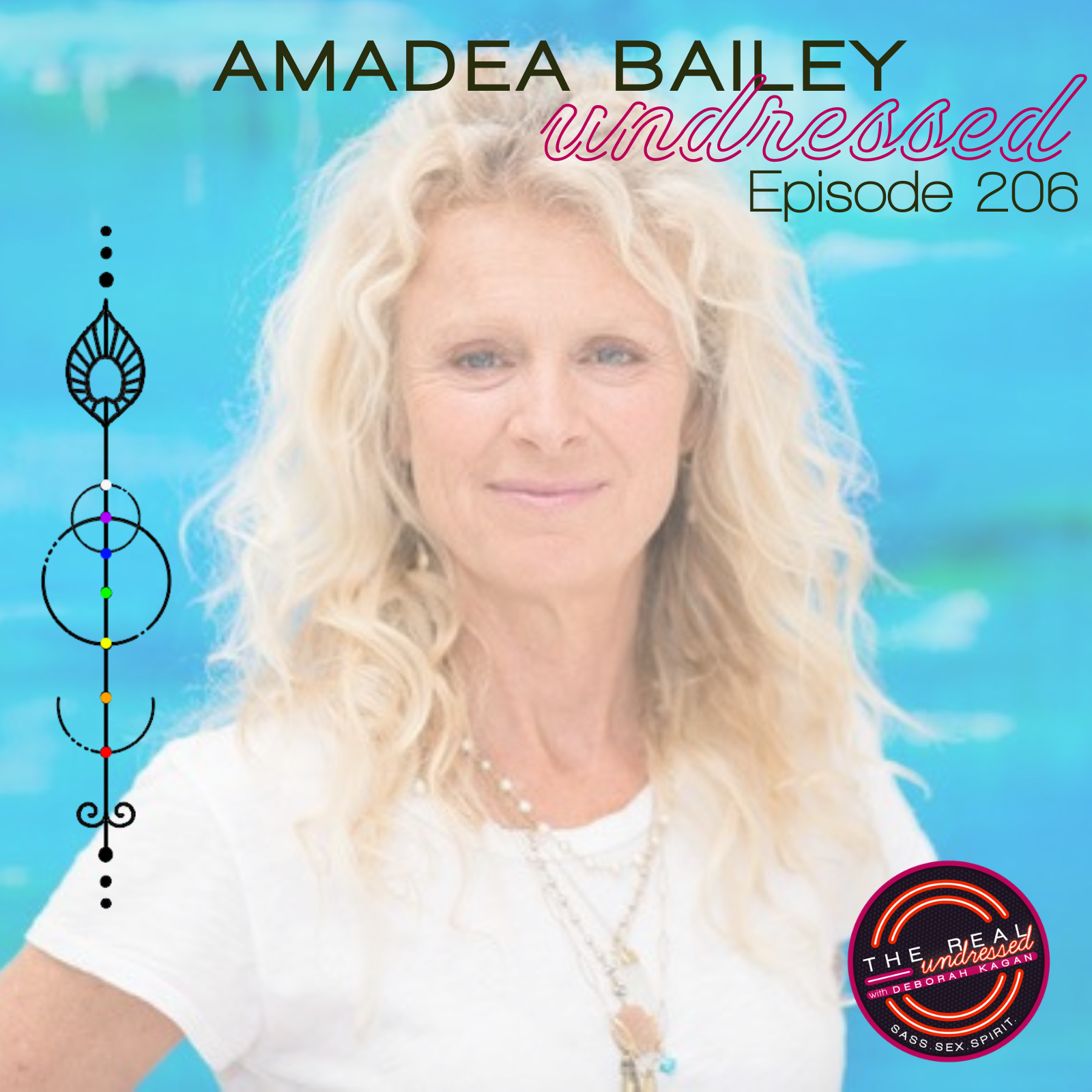 Amadea Bailey was born in Gottingen,Germany and spent her childhood in Kenya. She was educated at Yale University, studied dance and acting at the Royal Academy of Dramatic Art in London and the American Conservatory Theatre in San Francisco and finished her art studies at the New York Studio School in Manhattan. Bailey has traveled extensively and has lived in London, Paris, and New York. Currently she lives and works in Los Angeles, five minutes from the ocean.  
She designed her own studio, which has been featured in a number of nationally aired films, television shows, and commercials. Bailey is at heart an expressionist painter. Her work is emotionally driven, highly textured. and the result of the immediate process of painting. She does not paint according to plan but allows each painting to unfold as she goes along. As Bailey says, "I enter into a dance with each new canvas and never have a clue where I am going to end up." She works in oil, mixed media, collage, and drawing. Bailey has shown in numerous galleries and her work is in many private and public collections across the country, including that of Halle Berry, Tia Carrere and Steve Jablonsky. She is also passionate about surfing, dance, architecture and fashion. 
In this episode we speak about everything from: 
~ growing up internationally and how that affected her ability to be a truly sensual being 
~ connecting to and trusting the wisdom of your body 
~ combining practical methods to activate the masculine and feminine flow in your life 
~ what it's like to live the life of a professional artist and how spirituality is a major key to her success 
~ reaching milestones past the age of 50 and why that's a great thing 
~ being 'messy' (what that means and why it's critical to being a truly mojolicious woman) 
~ and much more! 
Connect with Amadea Bailey 
Website |  http://www.amadeabailey.com 
         http://www.createandprospernow.com 
*****
MENTORING + FREE MOJO CHECK LIST  
Burnt out and Stressed?
Disconnected from your body?
Lost your enthusiasm for life?
Craving confidence + feminine radiance?
You need to talk with me ASAP.
You are being gifted with an opportunity to have a complimentary Mojo Mentoring session with me*. And yes, we can uncover what's in the way and ignite your mojo…PLUS, as soon as you book your call, you receive a FREE Mojo Check List to get your engines revved right away.
Click the link and reserve your spot now:
https://mojo.deborah-kagan.com/mentoring 
* a limited number of sessions are available
***** 
Connect with Deborah 
Website | https://therealundressed.com/ 
Instagram | https://www.instagram.com/therealundressed/  
  https://www.instagram.com/deborahkagan/
Facebook | https://www.facebook.com/mojorecoveryspecialist/  
Subscribe to The Real Undressed Podcast 
iTunes | https://podcasts.apple.com/us/podcast/the-real-undressed-with-deborah-kagan/id1494643770 
Spotify | https://open.spotify.com/show/1eOQaw6kryBsXo7Jb6qEnv  
Please remember to: 
the podcast. I read every single one and your feedback is valuable.