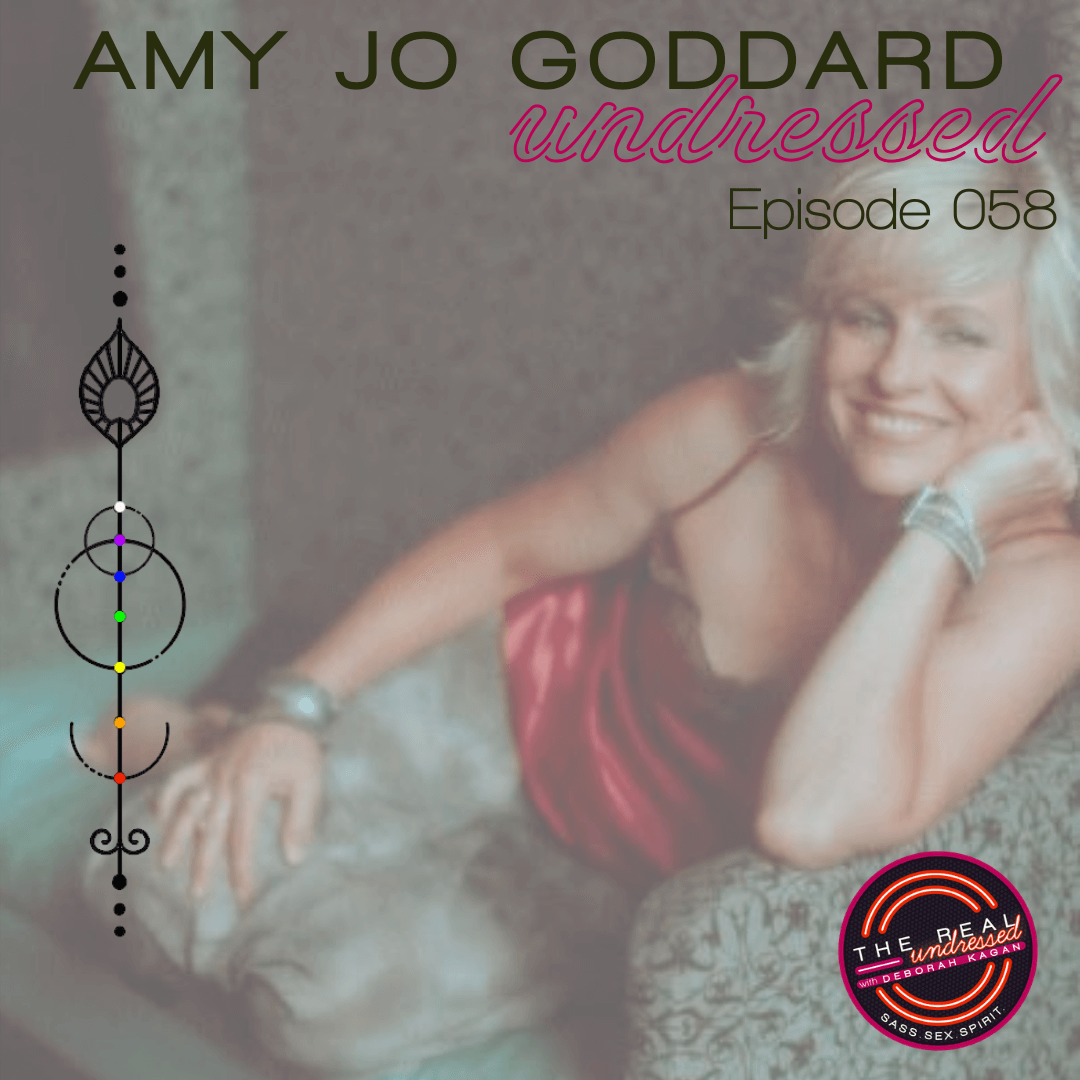 Amy Jo Goddard has been teaching and speaking about feminism and sexuality for over two decades, including her TEDx talk "Owning Your Sexual Power." She is author of Woman on Fire: Nine Elements to Wake up Your Erotic Energy, Personal Power and Sexual Intelligence and co-author of the best-selling classic Lesbian Sex Secrets for Men.
Her forthcoming film At Your Cervix, examines patient consent and bodily autonomy in gynecology and medical education, aiming to end unethical practices that harm both patients and medical students. She hosts her Fire Woman Retreat & other sexual empowerment programs.
In this episode we speak about everything from:
~ sexual shame + how it's shifting over time
~ gender identity and how it affects healing sexual shame
~ the genesis of sexual shame + deeper layers of it throughout history
~ the unstoppable impact of sexual power
~ the importance of real sex education
~ knowing your body's normal for pleasure, health and more
~ the variety of ways to explore your sexuality with or without a partner
~ the value of sexual exploration
~ the reckoning of religion, spirituality and sex
~ creating a solo sexual ritual practice
~ the value of taking ownership of your sexual pleasure
~ and much more!
Connect with Amy Jo Goddard
Website | :  http://amyjogoddard.com
*****
FREE 6 DAY MOJO MINDSET CHALLENGE
Every woman has Mojo inside (YES, every single one), but here's the thing…
That doesn't mean that every woman knows it. Or has ownership of it.
I'll let you in on a secret…it's easier than you think.
When you join me for the FREE Mojo 6 Day Challenge, I'll guide you through to your Mojo side and you'll walk away rockin' your Mojo!
Think:
confidence
clarity
enthusiasm
personal power
and a turned ON life!
It's a gift. It's virtual.
The tools you learn on the challenge can be used for the rest of your life. And the best part is all you need is YOU to participate.
You can do it from anywhere.
PLUS! Every day we're giving away some epic prizes.
Reserve your spot and get started right now at:
http://www.mojomindsetchallenge.com
*****
Connect with Deborah
Website | https://therealundressed.com/
Instagram | https://www.instagram.com/therealundressed/
https://www.instagram.com/deborahkagan/
Facebook | https://www.facebook.com/mojorecoveryspecialist/
Subscribe to The Real Undressed Podcast
iTunes | https://podcasts.apple.com/us/podcast/the-real-undressed-with-deborah-kagan/id1494643770
Spotify | https://open.spotify.com/show/1eOQaw6kryBsXo7Jb6qEnv
Please remember to:
the podcast. I read every single one and your feedback is valuable.