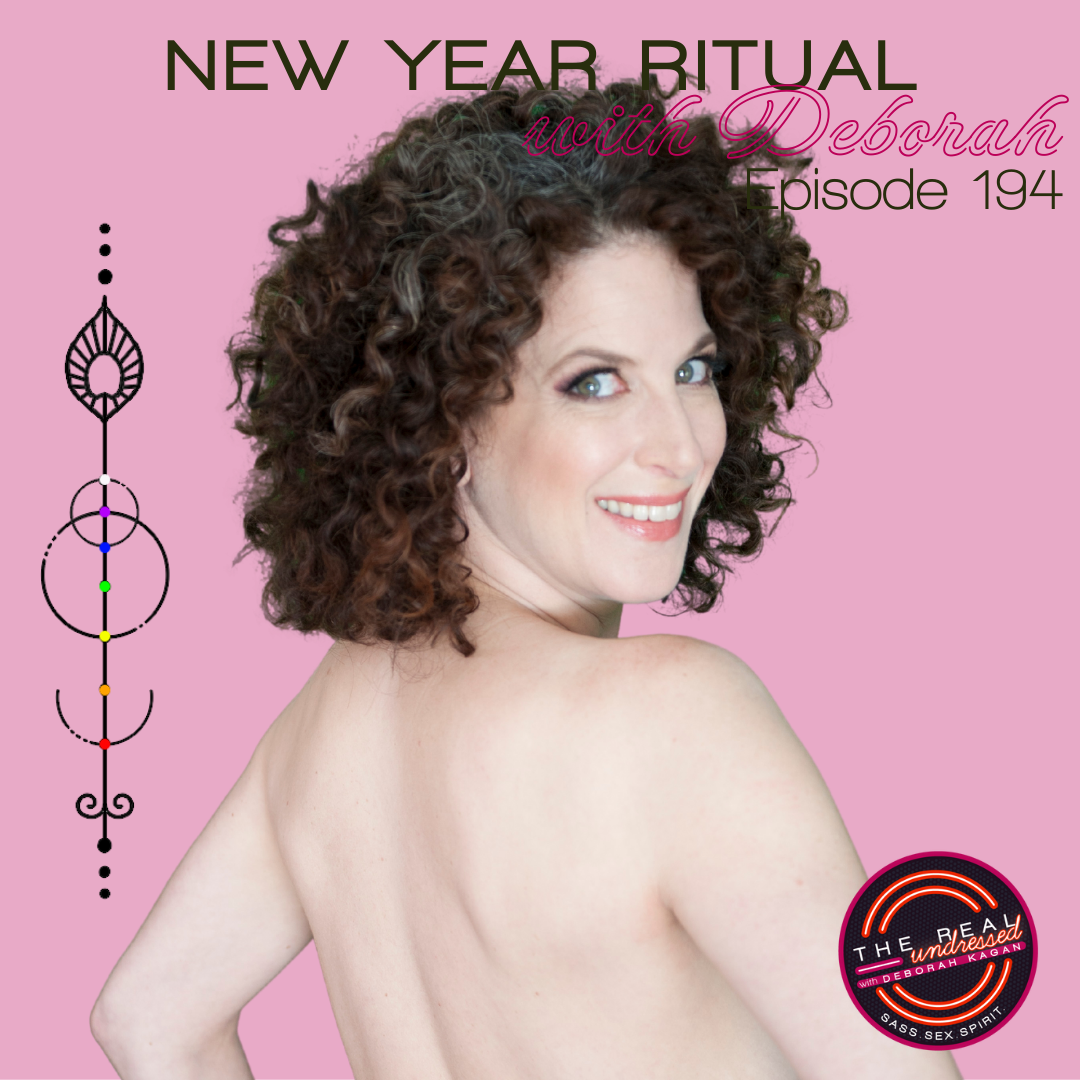 Today's episode is inspired by my desire share a New Year's Gift with you as this is dropping on December 31,  2021. It's the eve of a fresh calendar year and I feel it's safe to say that we're all excited to see the end of 2021. While some things are still similar to last year at this moment, we are in the realm of a new era. And with that comes new opportunity, a chance to realign our actions with desires and so much more.
That's why on today's episode, I'll walk you through a ritual that's been very helpful to clients of mine over the years. It's a way to put closure on something and welcome in the new.
These are the five steps I'll walk you through on today's episode:
1. Get Naked
2.  Burn, Baby Burn
3. Watch Me Grow
4. Mapping the Course
5. Home Base
*****
FREE GUIDED BREATH TECHNIQUE
Turn your fear into Faith.
Your Stress into Serenity.
Your Anxiety into Assurance.
Your Misfortune into Mojo.
https://www.therealundressed.com/breathe
*****
Connect with Deborah
Website | https://therealundressed.com/
Instagram | https://www.instagram.com/therealundressed/
https://www.instagram.com/deborahkagan/
Facebook | https://www.facebook.com/mojorecoveryspecialist/
Subscribe to The Real Undressed Podcast
iTunes | https://podcasts.apple.com/us/podcast/the-real-undressed-with-deborah-kagan/id1494643770
Spotify | https://open.spotify.com/show/1eOQaw6kryBsXo7Jb6qEnv
Please remember to:
the podcast. I read every single one and your feedback is valuable.