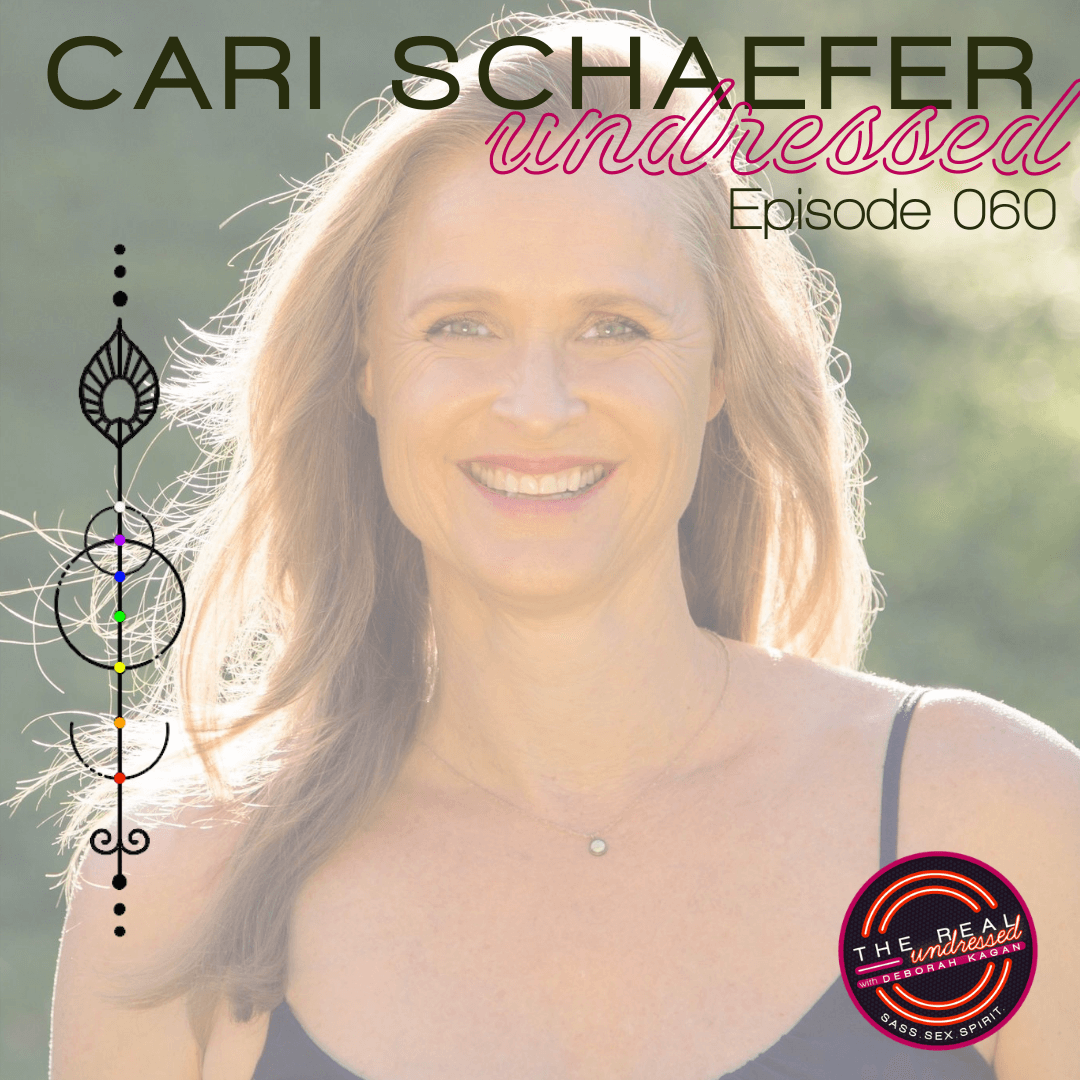 Dr. Cari Schaefer DACM, is a best selling author, healthcare expert & provider, teacher, and lecturer on health and nutrition. As a Doctor of Traditional Chinese Medicine with over 20 years experience Cari has helped thousands of people identify and remove the barriers blocking them from feeling their best.
At age 32, Cari had to overcome her own health crisis. Challenged to walk three blocks due to extreme fatigue, in constant pain, and depressed, she learned firsthand the limitations that poor health creates and what it takes to rebuild a body from the bottom up.
In her book The Food Solution, Cari shares what she learned about the important role food plays in our healing journey.
In this episode we speak about everything from:
~ the crucial difference between devolution and generative energy
~ shifting your mindset to focus on what's working
~ literally seeing the light in people
~ maneuvering through our multi dimensional reality
~ the surprising health imbalance that's affecting the masses right now and the spiritual issue behind it
~ what we're here for as humans (and yeah, it's deep)
~ the light and shadow aspects that arise within relationship and what's on the other side
~ what's possible when you transmute trauma out of your bodily tissue (and what happens when you don't)
~ healing techniques to transform childhood pain
~ the importance of transitioning into the wise woman and how it can lead to better sex
~ soul sickness and what's causing it
~ and much more!
Connect with Dr. Cari Schafer
Website | http://www.Cari4health.com
Facebook |  https://www.facebook.com/DrCariSchaeferDACMLAc
*****
FREE 6 DAY MOJO MINDSET CHALLENGE
Every woman has Mojo inside (YES, every single one), but here's the thing…
That doesn't mean that every woman knows it. Or has ownership of it.
I'll let you in on a secret…it's easier than you think.
When you join me for the FREE Mojo 6 Day Challenge, I'll guide you through to your Mojo side and you'll walk away rockin' your Mojo!
Think:
confidence
clarity
enthusiasm
personal power
and a turned ON life!
It's a gift. It's virtual.
The tools you learn on the challenge can be used for the rest of your life. And the best part is all you need is YOU to participate.
You can do it from anywhere.
PLUS! Every day we're giving away some epic prizes.
Reserve your spot and get started right now at:
http://www.mojomindsetchallenge.com
*****
Connect with Deborah
Website | https://therealundressed.com/
Instagram | https://www.instagram.com/therealundressed/
https://www.instagram.com/deborahkagan/
Facebook | https://www.facebook.com/mojorecoveryspecialist/
Subscribe to The Real Undressed Podcast
iTunes | https://podcasts.apple.com/us/podcast/the-real-undressed-with-deborah-kagan/id1494643770
Spotify | https://open.spotify.com/show/1eOQaw6kryBsXo7Jb6qEnv
Please remember to:
the podcast. I read every single one and your feedback is valuable.