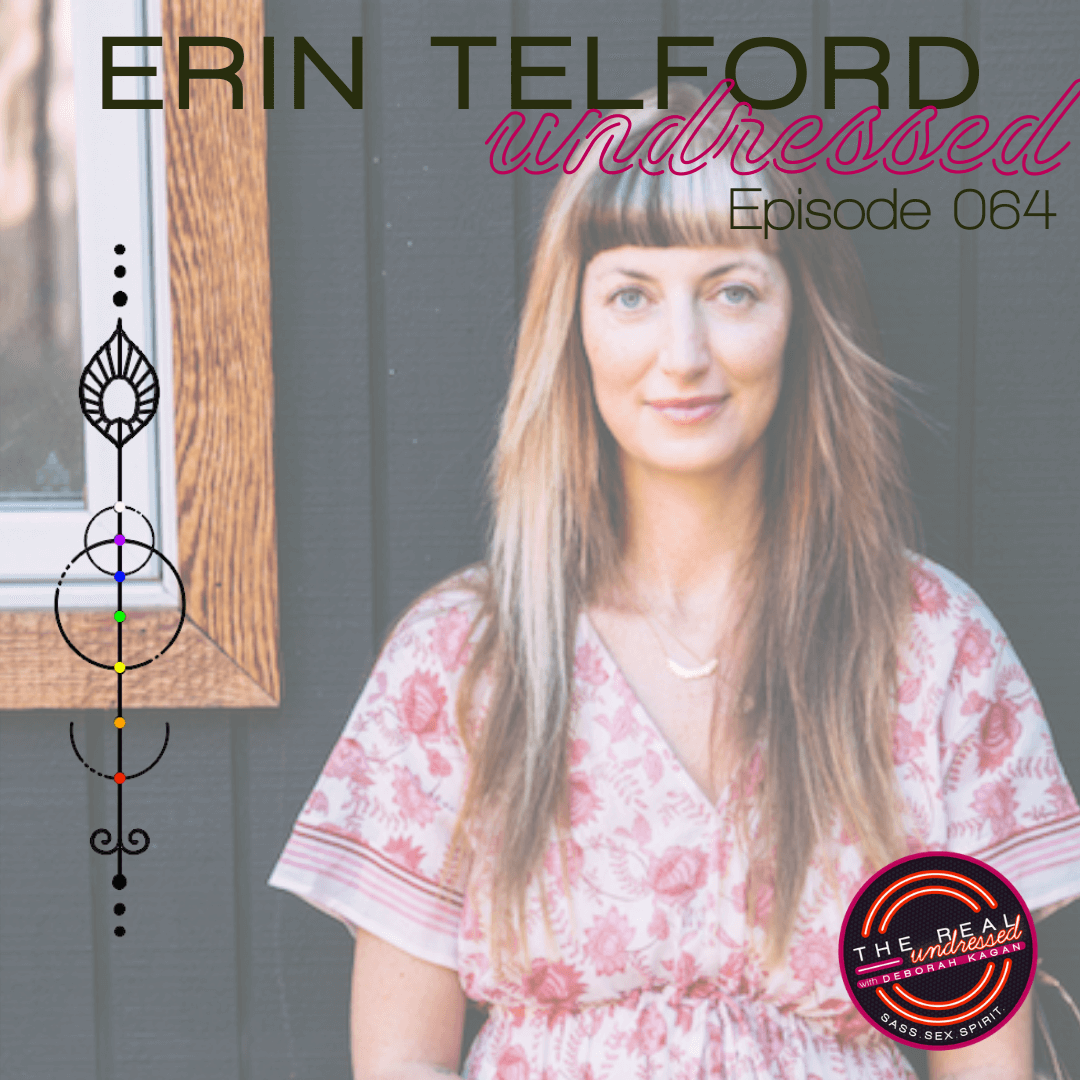 Erin Telford is a Breathwork teacher and guide.  Her work helps people to look within, open their hearts and heal their relationship with themselves.  Her group sessions, trainings and retreats inspire people to connect to their innate wisdom so that they can deprogram limiting beliefs and social conditioning and find their own truth.
She has created Breathwork experiences for Free People, the Soul Cycle/Soul Legends retreat, In goop Health and Wanderlust Festival.  Her work has been featured in Shape Magazine, Vogue, Nylon, NY Magazine, and Well + Good.  She currently resides in Topanga Canyon and is writing her first book. 
In this episode we speak about everything from:
~ how the lens you look through gives you your experience in life
~ the surprising shift that happens when you view your parents this specific way
~ generational 'clearings' and how they can set you (and your family) free
~ what it looks like to make a conscious choice with how you hold your energy
~ knowing the difference between 'light and love' and THE Light and Love
~ the profound transformation possible through breathwork (and the wild experience Erin had in the jungle when introduced to the practice)
~ the big mistake you might be making regarding your own power and autonomy over your body
~ how breathwork can shift collective grief, trauma and pain
~ the psychedelic byproduct of breathwork
~ spontaneous orgasms!
~ and much more!
Connect with Erin Telford
Website |           https://erintelford.com/
Instagram | https://www.instagram.com/erintelford__/
*****
JOIN US: ROCK YOUR MOJO LIVE! ONLINE – OCT 2 -4, 2020
The Transformational ONLINE Event for Entrepreneurs, Small Business Owners, Consultants, Creatives and the Career Oriented
Check out all the details and reserve your special ticket here:
http://www.rockyourmojolive.com
*limited tickets available
*****
Connect with Deborah
Website | https://therealundressed.com/
Instagram | https://www.instagram.com/therealundressed/
https://www.instagram.com/deborahkagan/
Facebook | https://www.facebook.com/mojorecoveryspecialist/
Subscribe to The Real Undressed Podcast
iTunes | https://podcasts.apple.com/us/podcast/the-real-undressed-with-deborah-kagan/id1494643770
Spotify | https://open.spotify.com/show/1eOQaw6kryBsXo7Jb6qEnv
Please remember to:
the podcast. I read every single one and your feedback is valuable.
Additional Resources:
FREE Breath Technique
Audio download here: http://www.breathewithdeborah.com