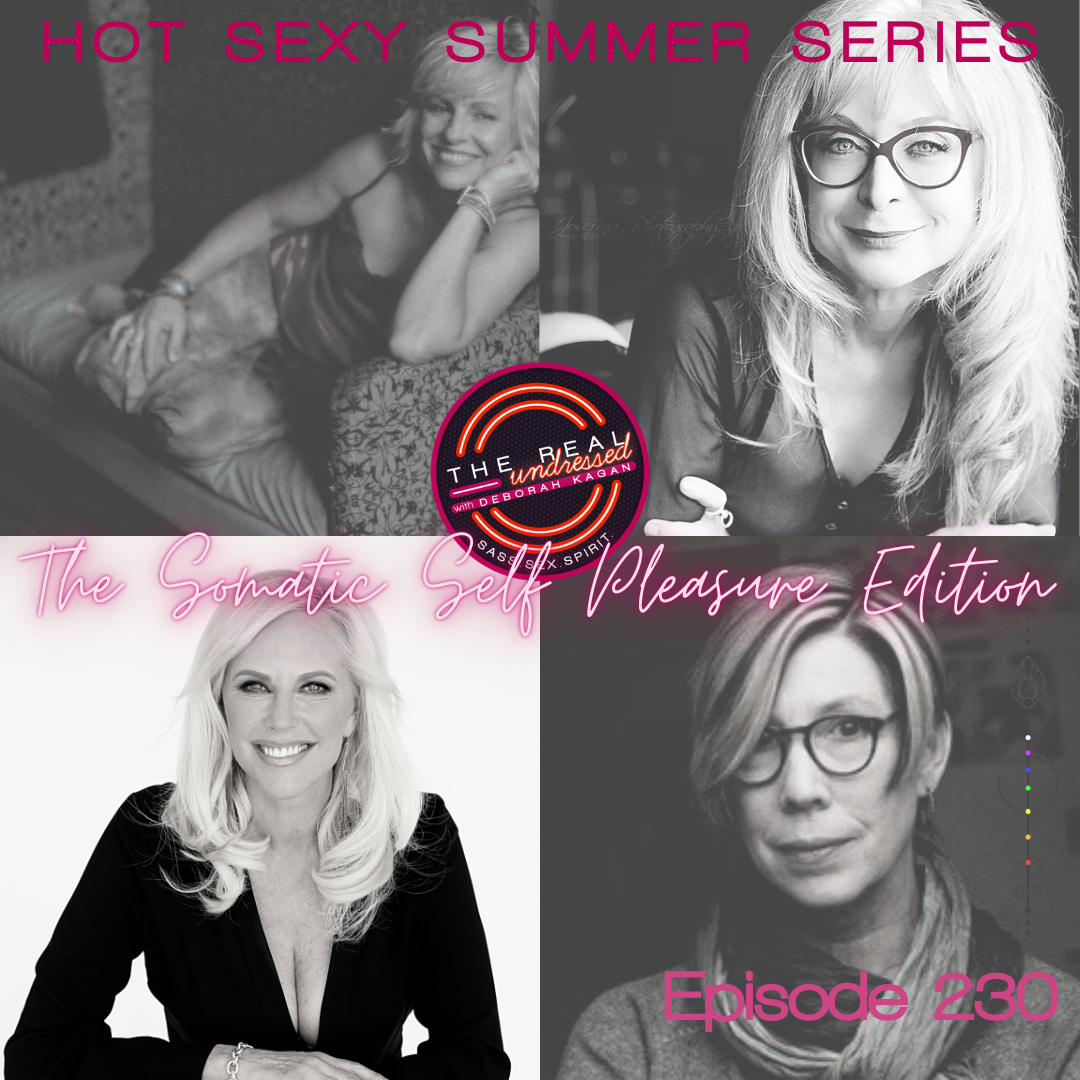 Welcome to the finale of the first ever Hot Sexy Summer Series! All summer long I brought you brand new compilations to rock your mojo. Each Friday episode focused on a specific theme.
This week, for the finale: The Somatic Self Pleasure Edition.
Plus! Let's celebrate that we are officially in the 200s of episodes! Two and a half years of sharing evocative, informative, inspiring and sassy content FOR YOU!
We couldn't have reached this milestone without you, so a huge shout out to you, the listeners. It's because of you this podcast exists and continues to grow each and every month. I adore having these Friday conversations, answering your questions on Truth + Tequila Tuesdays and seeing what resonates with you the most when you share and tag me on your social posts.
I loved putting this episode together for you and I encourage you to share it with your friends or family that are committed to living their highest mojo. So, make sure to generously use your share button.
Listen to the full episodes of all clips in this episode with these quick links:
Nina Hartley : therealundressed.com/018
Ellen Heed: therealundressed.com/014
Susan Bratton: therealundressed.com/134
A'magine: therealundressed.com/058
=====>>>>
OK my love – it's a pleasure hosting The Real Undressed for you….thank you for celebrating with me.
As always, THANKS for getting undressed with me!