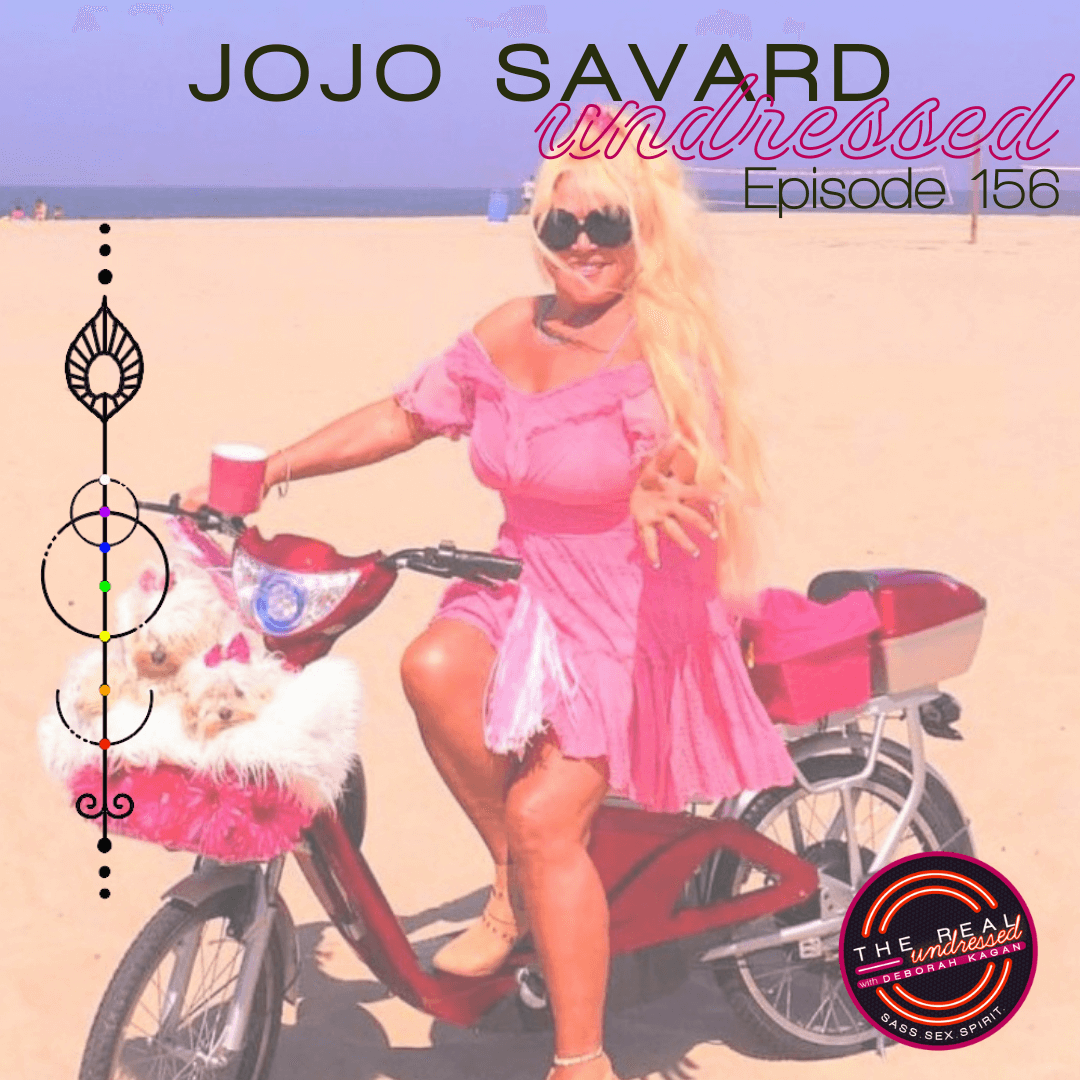 Jojo Savard is a World famous life coach astrologer and is a one-of-a-kind, flamboyant, colorful, magical spirit, with a super dynamic energy and wisdom that will inspire, guide, awaken and encourage you to your own path of freedom, happiness, perfect health, and true love! She is a sought-after psychic, T.V. star, public speaker, actress, artist, and author, she is here to help YOU be the best you can be and make all of YOUR dreams come true! She is available for personal readings and performs as Astro Barbie at personal or corporate social events.
In this episode we speak about everything from:
~ the divide between religion and spirituality
~ the perfection of creator energy (and actually knowing this)
~ 5th dimensional living and how it's going to save us
~ when the feminine divine energy returned to the planet and what this means for us all
~ astrological forecasts for the future (and what it means for your personal development)
~ understanding that the light is prevailing (and how to break free from the illusion of duality)
~ the spiritual reason Covid exists
~ strategies for dating and attracting your man
~ and much more!
Connect with Jojo Savard
Website |  https://jojosavard.com/
Instagram | https://www.instagram.com/jojo.savard/
Facebook | https://www.facebook.com/jojohoroscopelady
*****
FREE GUIDED BREATH TECHNIQUE
Turn your fear into Faith.
Your Stress into Serenity.
Your Anxiety into Assurance.
Your Misfortune into Mojo.
https://therealundressed.com/breathe
*****
Connect with Deborah
Website | https://therealundressed.com/
Instagram | https://www.instagram.com/therealundressed/
https://www.instagram.com/deborahkagan/
Facebook | https://www.facebook.com/mojorecoveryspecialist/
Subscribe to The Real Undressed Podcast
iTunes | https://podcasts.apple.com/us/podcast/the-real-undressed-with-deborah-kagan/id1494643770
Spotify | https://open.spotify.com/show/1eOQaw6kryBsXo7Jb6qEnv
Please remember to:
the podcast. I read every single one and your feedback is valuable.