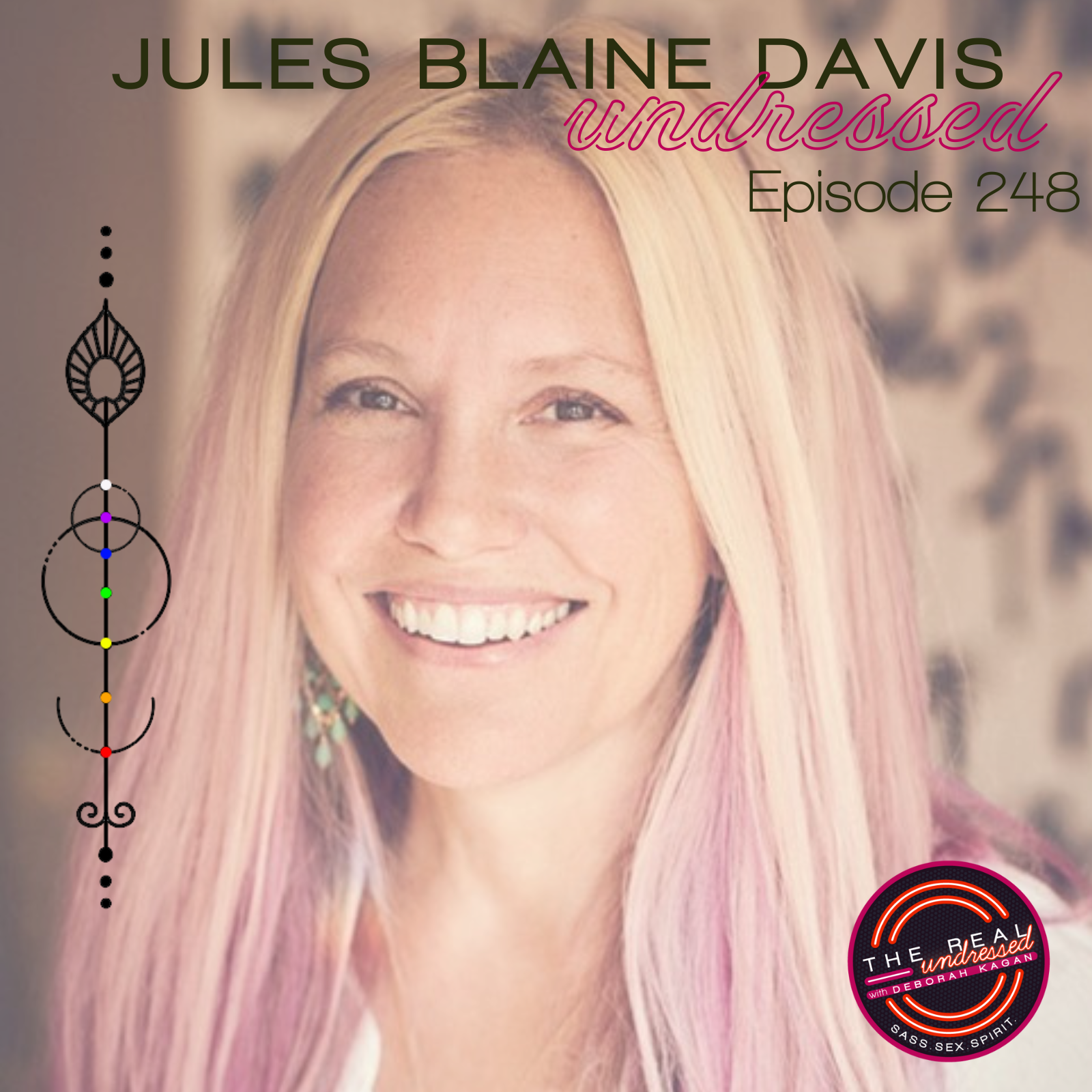 Jules Blaine Davis, the Kitchen Healer, is a TED speaker and one of Goop's leading experts on women's healing. She has led transformational gatherings, retreats, and client journeys for over fifteen years.
In this episode we speak about everything from:
~ nourishing your spirit and how that shapes your life
~ the things that bring her back to herself (and how they can for you too)
~ shifting the dynamic and trauma of your lineage
~ how she became THE Kitchen Healer and what that is
~ shame, femininity and fear of the kitchen
~ how scarcity and sexually are connected to the kitchen
~ the power of the kitchen and how it's connected to ALL aspects of your life
~ what wood board love is and how easy it is to incorporate to your daily life
~ and much more!
Connect with Jules Blaine Davis
Website |  www.julesblainedavis.com
Instagram | http://www.instagram.com/julesbdavis
*****
MENTORING + FREE MOJO CHECK LIST 
Burnt out and Stressed?
Disconnected from your body?
Lost your enthusiasm for life?
Craving confidence + feminine radiance?
You need to talk with me ASAP.
You are being gifted with an opportunity to have a complimentary Mojo Mentoring session with me*. And yes, we can uncover what's in the way and ignite your mojo…PLUS, as soon as you book your call, you receive a FREE Mojo Check List to get your engines revved right away.
Click the link and reserve your spot now:
https://mojo.deborah-kagan.com/mentoring
* a limited number of sessions are available
*****
Connect with Deborah
Website | https://therealundressed.com/
Instagram | https://www.instagram.com/therealundressed/
https://www.instagram.com/deborahkagan/
Facebook | https://www.facebook.com/mojorecoveryspecialist/
Subscribe to The Real Undressed Podcast
iTunes | https://podcasts.apple.com/us/podcast/the-real-undressed-with-deborah-kagan/id1494643770
Spotify | https://open.spotify.com/show/1eOQaw6kryBsXo7Jb6qEnv
Please remember to:
the podcast. I read every single one and your feedback is valuable.