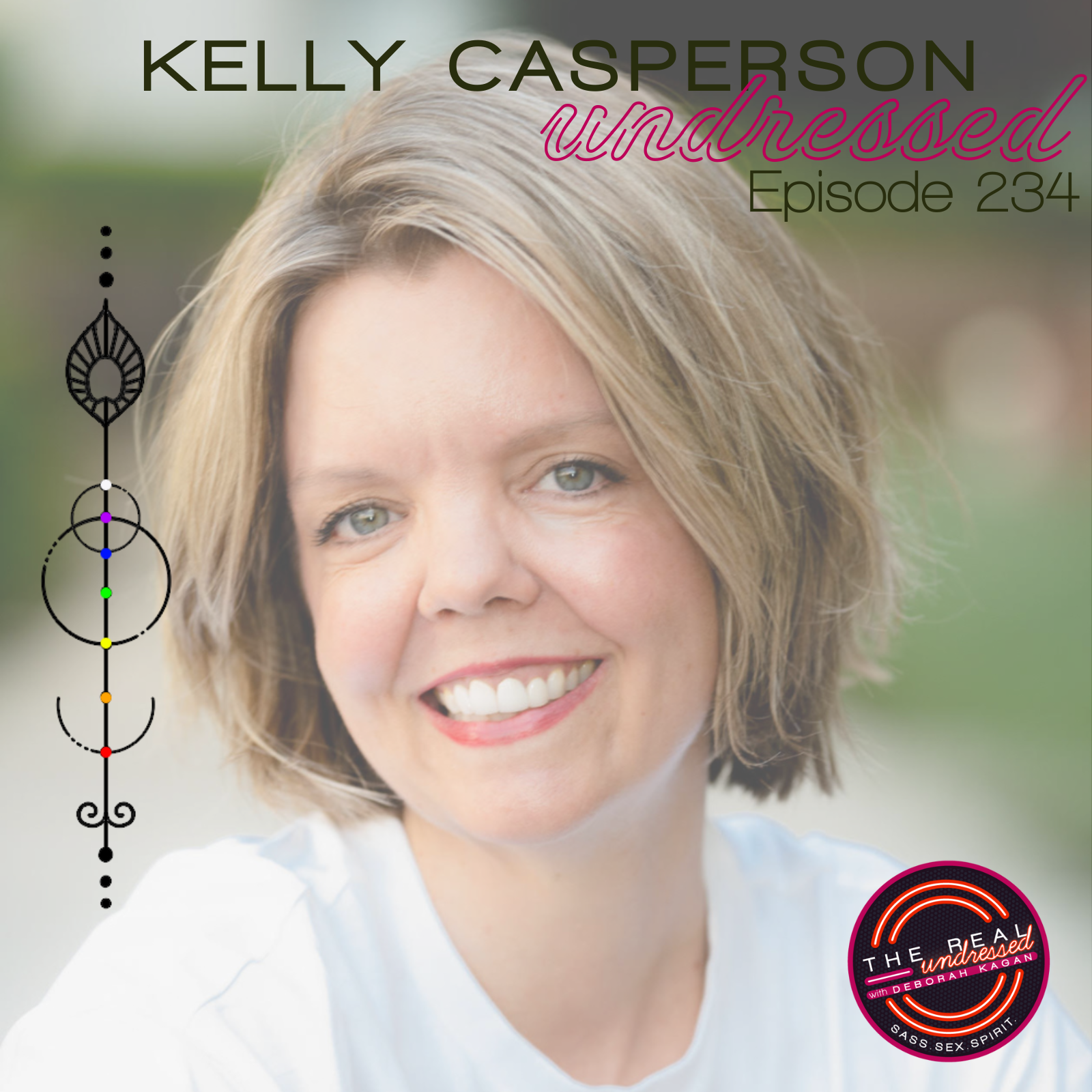 Kelly Casperson is a Female Physician, Urologist, bestselling author, mom, and wife who started a podcast to reach the large majority of women who feel shame, broken, and uneducated about their bodies, specifically their sexuality and pelvic health. She uses science, humor, coaching, and her extensive experience treating hundreds of women to address their common concerns, including menopause, sexual satisfaction and bladder health.
In this episode we speak about everything from:
~ what sexual confidence is (and it's not what you think)
~ the women who paved the way in medicine for real progress in women's sexual health
~ the giant chasm between the way medicine treats men vs women
~ advocating for your own wellness and how that amplifies your confidence
~ the spiritual wake call that changed her life
~ the three things to know to release sexual shame
~ how to turn the heterosexual norm of sex on its head (and why this could revolutionize relationships)
~ the difference between ego based sex and spirit based sex
~ and much more!
Connect with Kelly Casperson
Website |  http://www.kellycaspersonmd.com
Instagram |  http://www.instagram.com/kellycaspersonmd
Facebook |  http://www.facebook.com/youarentbroken
*****
MENTORING + FREE MOJO CHECK LIST 
Burnt out and Stressed?
Disconnected from your body?
Lost your enthusiasm for life?
Craving confidence + feminine radiance?
You need to talk with me ASAP.
You are being gifted with an opportunity to have a complimentary Mojo Mentoring session with me*. And yes, we can uncover what's in the way and ignite your mojo…PLUS, as soon as you book your call, you receive a FREE Mojo Check List to get your engines revved right away.
Click the link and reserve your spot now
https://mojo.deborah-kagan.com/mentoring
* a limited number of sessions are available
*****
Connect with Deborah
Website | https://therealundressed.com/
Instagram | https://www.instagram.com/therealundressed/
https://www.instagram.com/deborahkagan/
Facebook | https://www.facebook.com/mojorecoveryspecialist/
Subscribe to The Real Undressed Podcast
iTunes | https://podcasts.apple.com/us/podcast/the-real-undressed-with-deborah-kagan/id1494643770
Spotify | https://open.spotify.com/show/1eOQaw6kryBsXo7Jb6qEnv
Please remember to:
the podcast. I read every single one and your feedback is valuable.