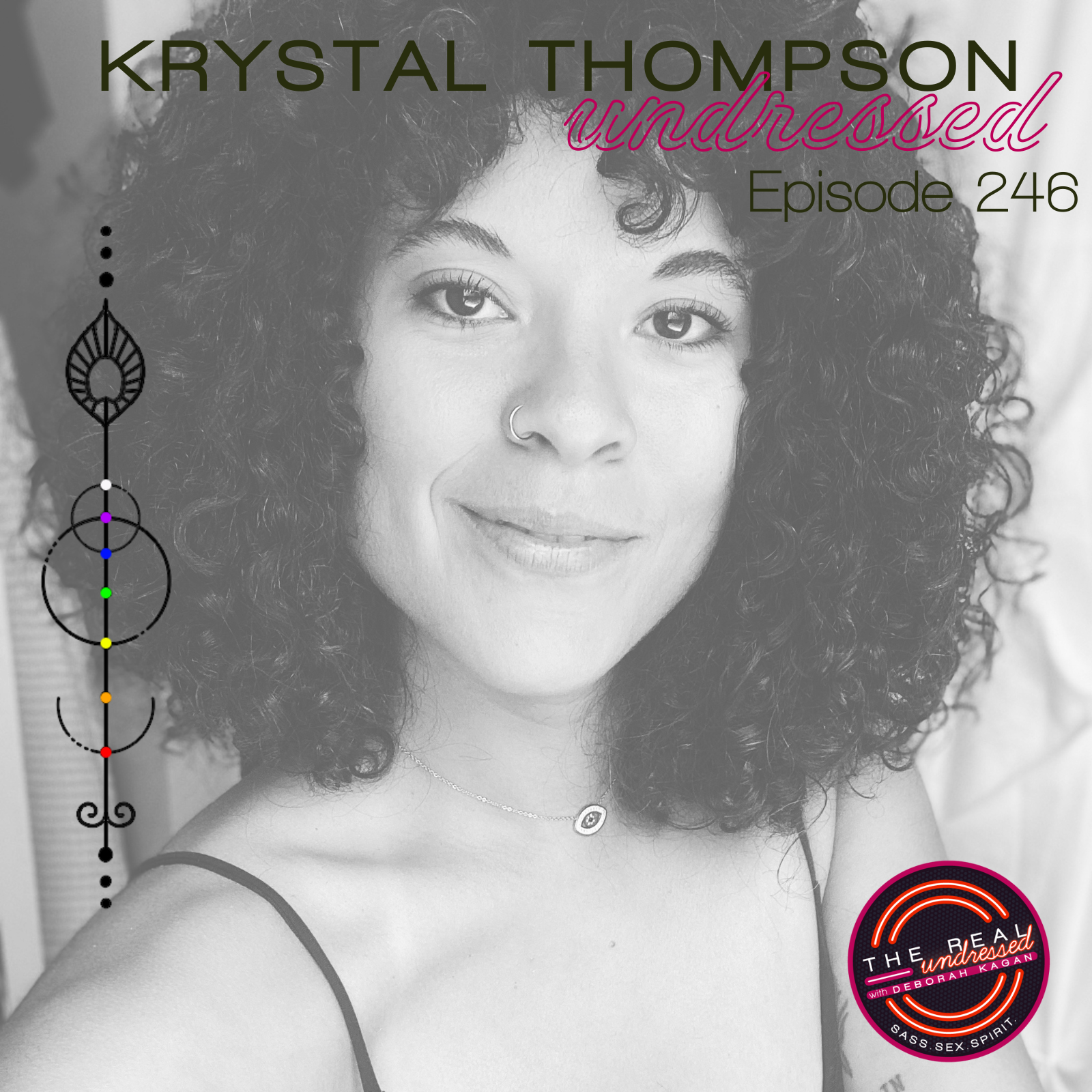 Krystal Thompson is a seeker, guide, and founder of The Aura Lab – an online mystery school dedicated to initiating, supporting, and elevating cosmic women along their soul paths. She uses Human Design and Inner Voice Facilitation to help clients reconnect with their intuition, become fluent in the language of energy, and transform their lives into an expression of the divine.
In this episode we speak about everything from:
~ how she opened the door to ethical non-monogamy
~ human design and how following your design brings grace and ease
~ the freedom and expansion generated from living your truth
~ manifesting from your words (careful what you say!)
~ marrying the spiritual and sexual as a gateway to creating life
~ the most important thing you need to do in order to receive your desire
~ polyamory and what that actually means (it's not what you think)
~ the spiritual practice she does before sex with her partner
~ and much more!
Connect with Krystal Thompson
Website |  https://www.theauralab.co
Instagram | https://www.instagram.com/xkrystalthompson
*****
MENTORING + FREE MOJO CHECK LIST 
Burnt out and Stressed?
Disconnected from your body?
Lost your enthusiasm for life?
Craving confidence + feminine radiance?
You need to talk with me ASAP.
You are being gifted with an opportunity to have a complimentary Mojo Mentoring session with me*. And yes, we can uncover what's in the way and ignite your mojo…PLUS, as soon as you book your call, you receive a FREE Mojo Check List to get your engines revved right away.
Click the link and reserve your spot now:
https://mojo.deborah-kagan.com/mentoring
* a limited number of sessions are available
*****
Connect with Deborah
Website | https://therealundressed.com/
Instagram | https://www.instagram.com/therealundressed/
https://www.instagram.com/deborahkagan/
Facebook | https://www.facebook.com/mojorecoveryspecialist/
Subscribe to The Real Undressed Podcast
iTunes | https://podcasts.apple.com/us/podcast/the-real-undressed-with-deborah-kagan/id1494643770
Spotify | https://open.spotify.com/show/1eOQaw6kryBsXo7Jb6qEnv
Please remember to:
the podcast. I read every single one and your feedback is valuable.