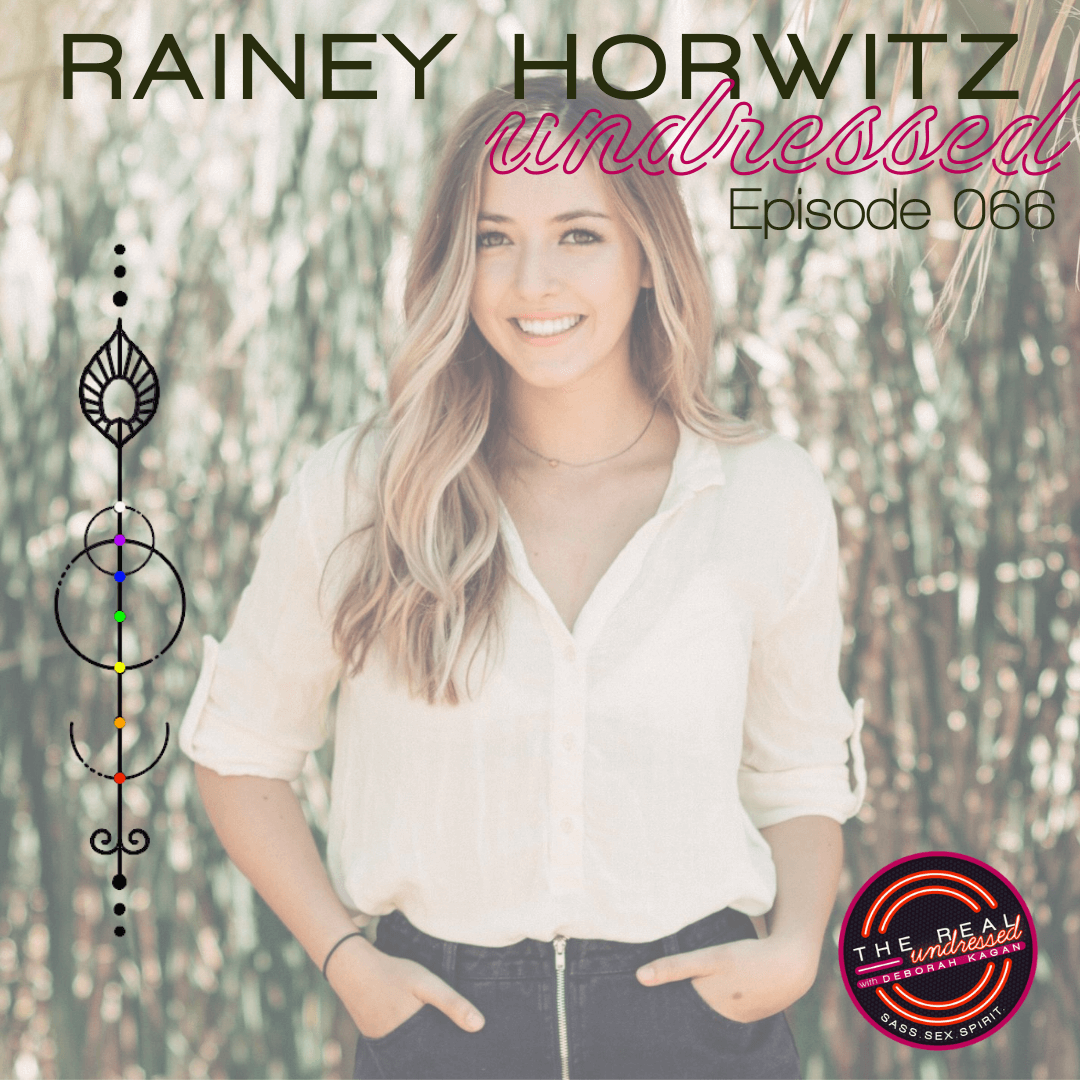 Rainey Horwitz is a second year MD student and sexual science researcher. She is developing a sex positive medical education Instagram (@sexplained_med) and YouTube page (SexplainedMD) in an effort to normalize pleasure informed conversations about sex within the medical community and take stigma and shame out of the doctors office!
In this episode we speak about everything from:
~ demystifying the clitoral complex
~ the stark reality of reproductive health in medical school
~ how there's not one size fits all with the clitoris
~ her mission to reduce sexual shame within the medical field in order to produce better medical providers
~ unpacking sexual dysfunction and how it's running rampant in medical students
~ the crucial health benefits of looking at your genitals (plus the emotional benefits as well)
~ her vision for the future of sex functional medicine
~ the deep internalized systemic fear of talking about sex
~ the benefits of period sex (biological, emotional and spiritual)
~ the history of reproductive care (and some of this might shock you)
~ and much more!
Connect with Rainey Horwitz
Website |          https://linktr.ee/Rainey_sexplainedMD
Instagram |     https://www.instagram.com/sexplained_med/
*****
JOIN US: ROCK YOUR MOJO LIVE! ONLINE – OCT 2 -4, 2020
The Transformational ONLINE Event for Entrepreneurs, Small Business Owners, Consultants, Creatives and the Career Oriented
Check out all the details and reserve your special ticket here:
http://www.rockyourmojolive.com
*limited tickets available
*****
Connect with Deborah
Website | https://therealundressed.com/
Instagram | https://www.instagram.com/therealundressed/
https://www.instagram.com/deborahkagan/
Facebook | https://www.facebook.com/mojorecoveryspecialist/
Subscribe to The Real Undressed Podcast
iTunes | https://podcasts.apple.com/us/podcast/the-real-undressed-with-deborah-kagan/id1494643770
Spotify | https://open.spotify.com/show/1eOQaw6kryBsXo7Jb6qEnv
Please remember to:
the podcast. I read every single one and your feedback is valuable.
Additional Resources:
Disco Bitch Tees